Since Master Li Hongzhi first introduced Falun Dafa to the public in 1992, it has spread far and wide all over China, drawing learners from all different ethnicities and from all walks of life.
Falun Dafa practitioners have benefited tremendously from the practice, and they celebrate World Falun Dafa Day on May 13th every year to show their appreciation to Master Li for imparting the universe's Fa to them.
Many practitioners sent in their greetings this year to celebrate World Falun Dafa Day.
In this article, we present greetings from practitioners in 29 provinces and centrally-controlled municipalities.
A central theme of the greetings was the practitioners' sincere gratitude to Master Li. They vowed to strive forward more diligently to help more people appreciate the greatness of Falun Dafa. As the CCP virus ravages the world, they sense even more urgency to save people from the harm of the CCP.
Among the well-wishers were three Mongolian sisters in Inner Mongolia; several practitioners of Korean ethnicity in Yanbian City, Jilin Province; a family spanning three generations in Nanchang City, Jiangxi Province; and a grandparent and a grandchild in a family in Beijing. Several Fa-study groups in various regions also sent in greetings.
The greeting from a Fa-study group in Chengdu City, Sichuan Province, read: "We are writing to wish Master a Happy Birthday and to celebrate World Falun Dafa Day! Our Great Master and the great Fa have forged Dafa disciples. We will keep doing well the three things no matter how hard the path forward may be. The CCP virus targets those with close ties to the Party, and we understand that we shall be even more compassionate while clarifying the truth so as to help people quit the CCP and stay safe."
A three-person Fa-study group in Shanghai wrote: "Greetings, revered Master! You have been working hard! It is that time of the year again to celebrate World Falun Dafa Day. We send our best wishes to Master for a Happy Birthday! We are extremely honored to have become Fa-rectification Dafa disciples. Words cannot express our gratitude to Master. We can only cultivate ourselves well. Thank you, Master!"
An elderly woman in Fuyu County, Heilongjiang Province, reported that her many incurable ailments miraculously disappeared after she took up Falun Dafa and that she has never let up in her efforts to expose the CCP's persecution of Falun Dafa.
Many locals have come to know her as "the woman over 80 who looks like she's in her 60s because she practices Falun Dafa." She said she will keep up with the three things and do well to save more people.
Greetings were also received from practitioners in the following regions:
Anhui Province
Beijing
Bishan District in Chongqing City
Ningde City in Fujian Province
Shantou City in Guangdong Province
Lingshan County and Hechi City in Guangxi Province
Guiyang City in Guizhou Province
Hainan Province
Hebei ProvinceFuyu County in Heilongjiang Province
Huixian City in Henan Province
Yichang City in Hubei Province
Jingzhou Miao and Dong Autonomous County in Hunan Province
Chifeng City in Inner Mongolia
Kunshan City in Jiangsu Province
Nanchang City in Jiangxi Province
Longjing City in Jilin Province
Yingkou City in Liaoning Province
Yinchuan City in Ningxia Province
Xining City in Qinghai Province
Qixia City in Shandong Province
Baoji City in Shaanxi Province
ShanghaiTaiyuan City in Shanxi Province
Chengdu City in Sichuan Province
TianjinTaizhou City in Zhejiang Province
Xinjiang Province
Kunming City in Yunnan Province
---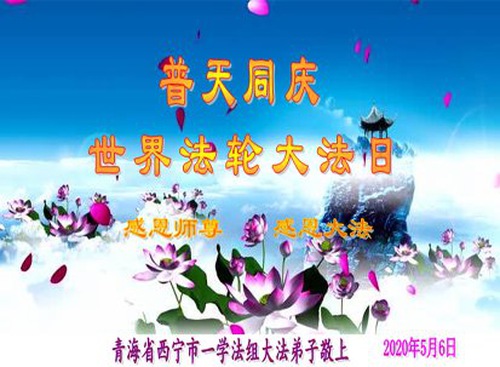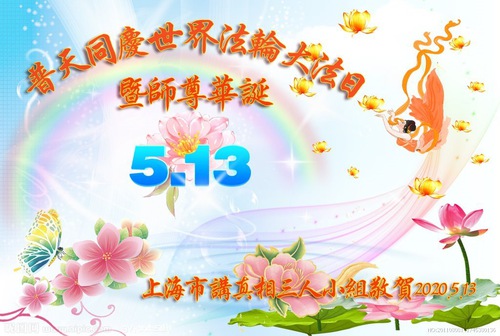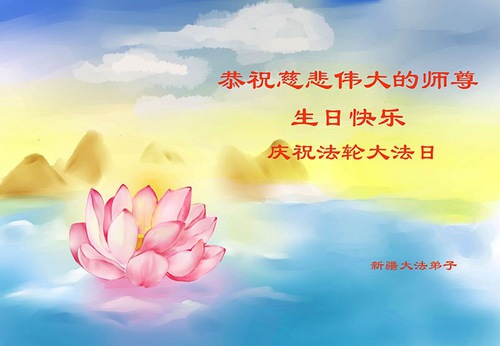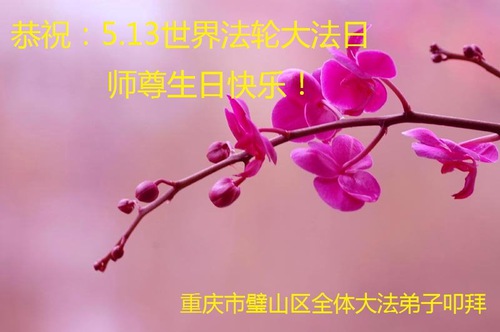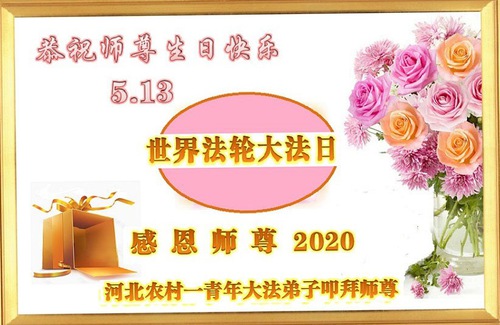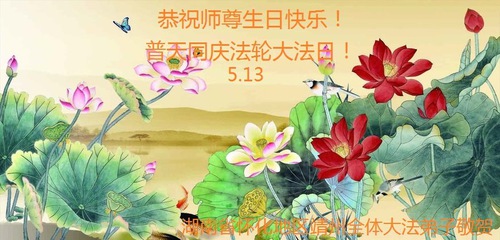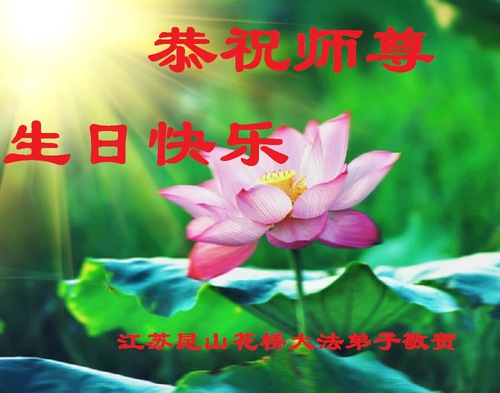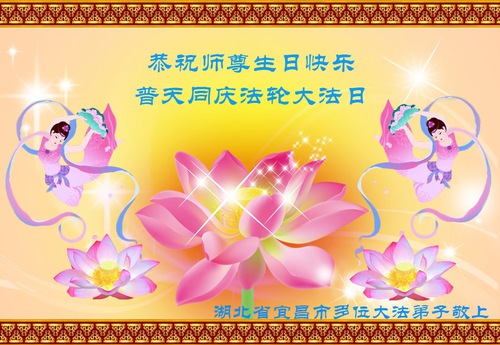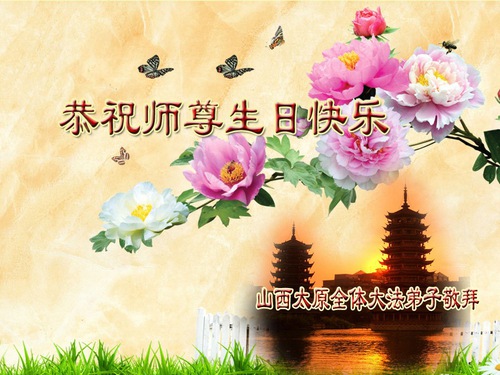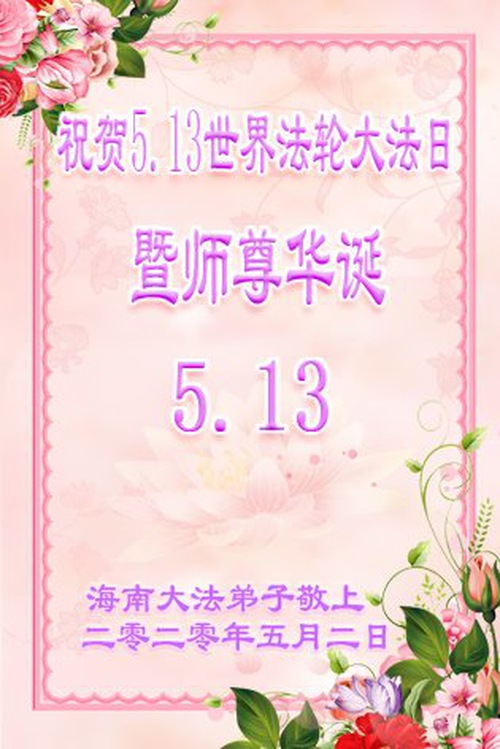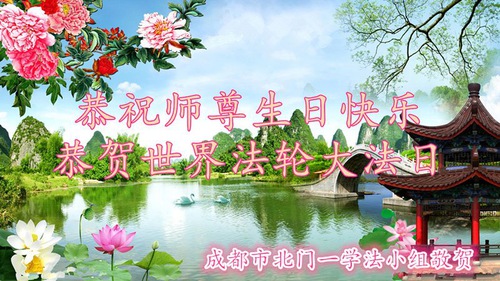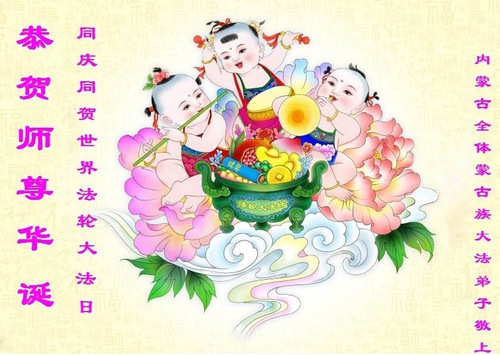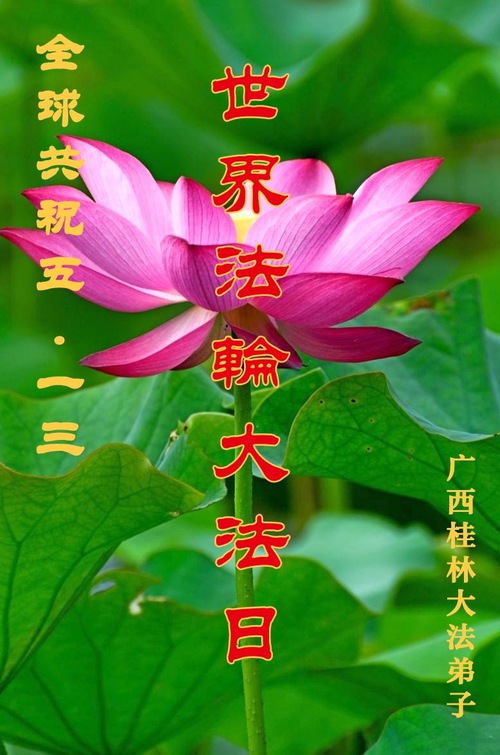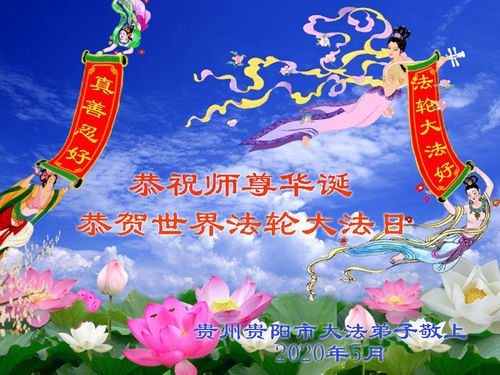 ---
(Clearwisdom)