The National Civic Council (NCC), a think tank based in Melbourne, held its annual national conference from February 7-9, 2020.
A Falun Gong practitioner was invited to speak on the first day of the conference. He detailed practitioners' peaceful resistance against the 20-year-long persecution of Falun gong in China and crimes against humanity committed by the Chinese communist regime.
The main speaker that night was the Hon. Kevin Andrews, a member of the House of Representatives. There were over 100 attendees, including NCC members from across Australia, representatives from other organisations, and the public.
The topic discussed was "Why the government is considering a Magnitsky Act to support human rights in authoritarian states." Falun Gong practitioners,
China democracy groups, and representatives of the Hong Kong, Uyghur and Tibetan communities were invited to speak and participate in a Q&A session.
Kevin Andrews served as minister for various federal agencies over the course of 15 years. He is currently presiding over a public inquiry into the passing of the Magnitsky Act in Australia.
The act aims to sanction and punish individuals and their family members for violating human rights or their involvement in the persecution of religious belief.
At present, 28 countries have already passed or intend to pass laws similar to the U.S. Magnitsky Act.
The NCC is an Australian think tank founded in the 1940s with the objective of preserving traditional values such as the family and the integrity of human life.
The organisation has been publishing a current affairs magazine–the News Weekly–since 1943. The publication focuses on ethics and is distributed all over Australia. In recent years, the magazine has published several articles on forced organ harvesting from prisoners of conscience in China.
We Must Speak Out for Chinese Citizens Who Are Persecuted in China
Mr. Tang, an IT professional and Falun Gong practitioner from Victoria, said in his speech, "We must speak out for the millions of persecuted citizens in China and do something. They have been unreasonably detained, imprisoned, tortured simply because they practice Falun Gong."
Mr. Tang believes that Chinese communist officials punished by the Magnitsky Act should be barred from entering Australia forever and banned from investing overseas. "These perpetrators should be called out by name and criticized… [to] deter others from committing crimes against humanity," Mr. Tang said.
Falun Gong practitioners in the U.S., Canada, the UK, Australia and New Zealand have submitted a list of those involved in the persecution to their respective governments. The submission came after the Minghui website published a notice on May 31, 2019, that "[an] official from the U.S. Department of State informed Falun Gong practitioners they can submit a list of perpetrators involved in the persecution of Falun Gong."
In November 2019, Minghui.org debuted a list of 105,580 perpetrators. Their personal information and crimes committed are also on record.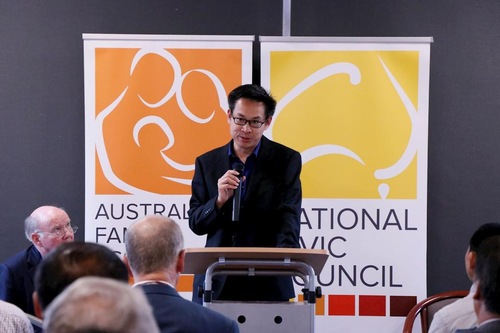 Magnitsky Act to Have Great Impact
Mr. Andrews said that the communist regime's harvesting of organs from living Falun Gong practitioners for profit is very disturbing. He quoted in his speech findings of the China Tribunal held in the UK last year that Falun Gong practitioners are the main source of these organs.
Although Australia currently has the Autonomous Sanctions regulation that allows Australia to sanction individuals or organisations abroad, Mr. Andrews thinks the Magnitsky Act would have a great impact. "It seeks to stop those perpetrators of human rights abuses overseas from investing in countries with this regulation, from using their banking or financial system for trading. If sanctioned, they will be barred from entering the country."
"Beyond that, their family members, sons and daughters, and extended family will not be allowed to attend educational institutions in other parts of the world. The Magnitsky Act is one measure. It is not the only measure in a group of human rights measures that can help to do something to protect human rights and sanction those human right abusers."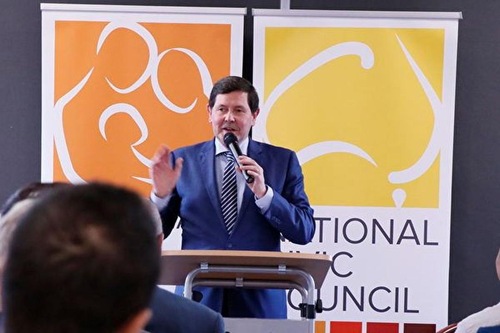 Federal Member Sees Strong Support for the Magnitsky Act
George Christensen, Member of the Australian House of Representatives, traveled from Queensland to Melbourne to attend the conference.
He said, "This is the first time I have seen that various different organisations from Falun Gong, Tibetans, Uyghurs, and the Hong Kong community come to one event where they are all speaking about their concern about a similar issue: human rights abuses. Quite frankly, it is a crime against humanity that the Chinese Communist Party (CCP) inflicts upon people wherever they may be."
"At least in Australia we are exposing these atrocities continuously. Otherwise, these tragedies will continue to happen."
He added, "I think everyone here supports the passing of the Magnitsky legislation in Australia. As a Federal member, it is a strong signal to me."