Shen Yun Performing Arts performed ancient stories and wisdom from an almost-lost culture for theatergoers in Japan, Canada, Sweden, the United Kingdom, and the United States during the first week of January 2020.
"Brings Out All the Senses"
"Very spectacular. It's a performance that brings out all the senses – our eyes, our ears, and our hearts. That's what is important," he said.
"I enjoyed it thoroughly. The idea of combining ancient instruments, Chinese instruments, and modern classical instruments is something I find fascinating.
"We can see and experience that the expression of the stories is told so well by the music, and the dancing is spectacular," Mr. Brott said.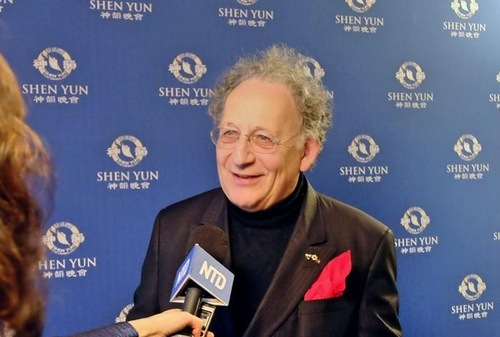 "Joy in the Broadest Sense"
"Exquisite. Wonderful," he said, "Every single time I see Shen Yun, to me at least, it is a joy in the broadest sense of the word."
"Joy, artistically of course; visually—no question about that—very colourful. The technique includes not only the artistry of the dancers themselves but the most up-to-date technology that is welded into it so that the impression is absolutely unforgettable.
"Shen Yun is a wonderful combination of brain, brawn, and beauty.
"Extremely well balanced between culture and history as well as things that are occurring right now. And it's a very nice way of informing Canadians and people throughout the world of what is happening now in the context of China."
"You get a reminder of the antiquity of this culture, of its exquisite artistic tradition, of the way in which artistry and society work together and reinforce one another, if you will."
"The more Shen Yun shows, the better. Precisely because it is a message that is conveyed in a historical, artistic, and even technological manner. That is just wonderful. Very much needed."
"Just three words: go see it!" Mr. Kavalio said.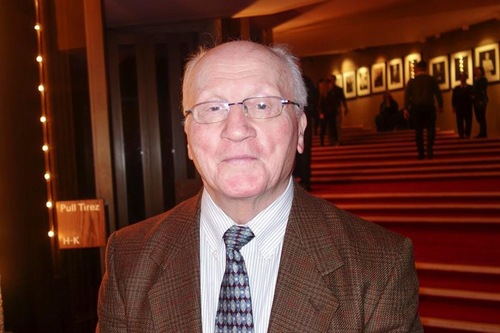 "Reaching Out to Eternity Through Their Movements"
"Everything about it was wonderful," she said. "I loved the messages of compassion, integrity— very enlightening."
"I'm not sure that my body could achieve what the Shen Yun dancers do. So, I think that it's really exciting that they can do it, and perhaps something in the mindset enables them to do extraordinary things also, with their dancing and their movements."
"Wonderful expression… The way they use their arms, their heads, their shoulders, their hands, their faces… And just the expansiveness of the dancing is very beautiful, and you really feel that they are reaching out to eternity through their movements."
"Wonderful music… I love the integration of the classical Chinese instruments with classical Western instruments. They are, I think, even more beautiful together."
"Something that I hope to see when I go see an artistic performance is a quality of magic, of the eternal, something beautiful that will stick with me for the rest of my life and bring joy, and I think this is in that category," Ms. Rudell said.
She said she felt happy, joyful, inspired and uplifted, full of life and full of appreciation.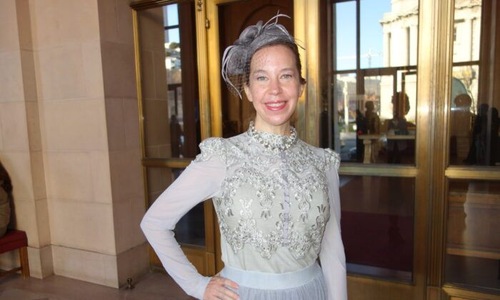 "Spectacular" and "Precise"
"From the dancing to the music to the set design, it is spectacular. The performers were so precise, and their talent is of such a high level. And most intriguing perhaps is that the performance seeks to bring out the ancient culture that spans so many millennia," he said.
"Many shows modernise at the expense of throwing out tradition, but what Shen Yun does is preserve the treasures of tradition, and brings it to our time, and to the next level."
"It gives the audience something so enjoyable that every time you see it you want to see more of it. It is because Shen Yun seeks to bring out the beauty of tradition, a culture 5,000 years deep."
"One of the most unique things about this performance is that all of the music is originally composed. The sound is truly beautiful and also expresses the traditional Chinese culture."
"It's more difficult like this because Chinese instruments have very different sounds. Western instruments are more familiar and they blend together easily. If you want to blend in an instrument like the pipa or erhu, it's a tremendous feat they've accomplished… It's wonderfully done."
"To let people really feel the content of the culture, the character of the culture, to let people enjoy this year after year, this is a tremendous undertaking, and I think Shen Yun has succeeded completely."
"You rarely get an opportunity to experience something that shows the richness of 5,000 years. To have something like this land on your doorstep, of course, we should appreciate it," Mr. Hua said.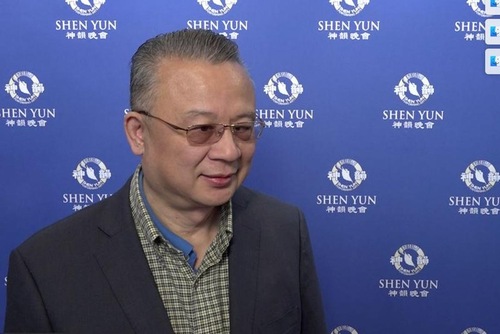 "Good for My Soul"
"This show travels through its poetry, beauty, and messages that are very important to us Westerners," she said.
"I cried a lot at first. Simply because there was this feminine grace, this sweetness that I no longer find in the media, in everyday life. At a specific moment, there is a message conveyed about this modern world in which these values are no longer present. We are in the process of losing these values that are so beautiful, spiritual, meditative, and graceful. And Shen Yun was good for my soul."
"I felt wrapped in gentleness and I don't often feel that way in the reality we live in now… I was crying, carried by the grace that enveloped me, and that came from the stage."
"I am very moved because we are under the impression that there is something that can be lost, beauty can be lost in a silent, insidious way. And that's what this show reminds me of: We mustn't forget that people have ancient, folkloric stories. The poetry of these people must continue to exist.
"Viva Shen Yun! Long live Shen Yun!" Ms. Berard exclaimed.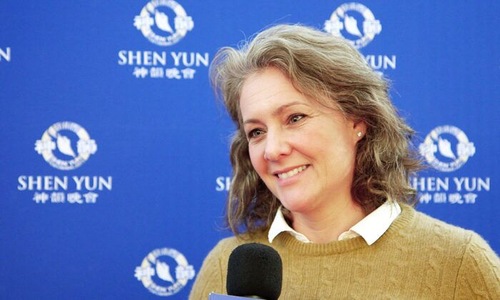 "Phenomenal" and "Absolutely Beautiful"
"I love the performance. The orchestra was absolutely fantastic, and the ending scene was phenomenal. I've never seen anything like it. I was very, very impressed," he said.
"They have their heart and soul in it! I believe they believe in what they're doing, and that is very good. We're missing a lot of that in the world today."
"We were put here for a purpose. Everybody has a legacy and every person that does something in the world leaves something behind. And this was absolutely beautiful. I was very impressed."
"It made me realize that all of our religions in the world are very close together. This [performance] has opened up my eyes to a lot of things that I didn't think about. In an overall sense, I walked away from this feeling a lot better about what my beliefs are," said Mr. Fenner.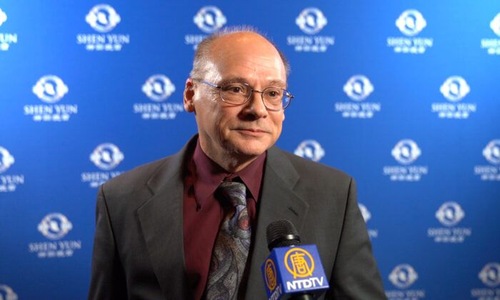 For more information on tickets and dates, please visit http://shenyun.com.
(Clearwisdom)