Falun Gong practitioners were invited to participate in the Spring Festival in Blücherpark in Dortmund, Germany, on Sunday, April 14, 2019.
They introduced the ancient spiritual practice, demonstrated the five exercises, and taught people how to fold paper lotus flowers.
Several festival attendees learned about the benefits of Falun Gong and how the Chinese Communist Party is persecuting practitioners.
A steady stream of people came to learn the exercises. Many said they wished to learn more and left their contact information.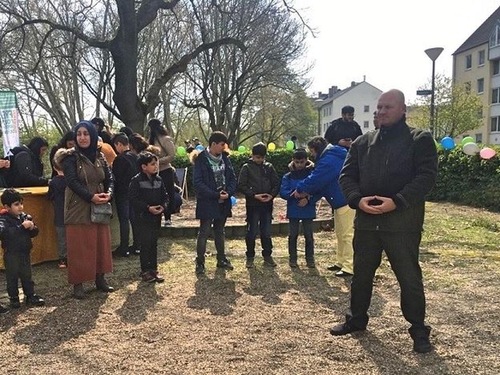 A lady from South Africa said that she felt great after she did the exercises. She said that after she moved to Germany she felt lost in the materialism of modern city life.
She longed to return to her true self but did not know how. She had always been intrigued by traditional Chinese culture and was thrilled to talk with practitioners and learn about Falun Gong.
Drawn by the music, a German woman and her son began doing the exercises along with practitioners. After they learned the exercises she said she felt great and wanted to learn more about getting started with the practice.
(Clearwisdom)
32 total views