The principal of the No. 38 Public Secondary School on Batam Island, Indonesia, had seen students practicing Falun Gong on a social media website and wanted to learn more about this mind-body cultivation practice from China. So he invited Falun Gong practitioners to introduce the practice to teachers and students on February 16.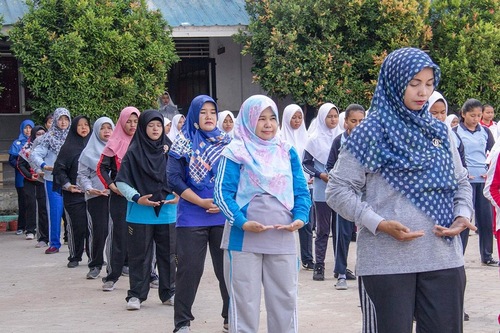 Benefiting Mentally and Physically
About 500 students and teachers turned out to learn the Falun Gong exercises as well as the principles of this traditional Chinese cultivation practice.
Practitioners explained that the exercise movements are relaxing and easy to learn. The principles of Falun Gong are Truthfulness, Compassion and Forbearance – principles that resonate in the minds of many people. The practitioners further explained that anyone, regardless of age and background, can learn Falun Gong.
Indonesia's Falun Gong practitioners often visit area schools to share the goodness of Falun Gong with the local community. Their hope is that more people can enjoy the benefits of the practice.
The school principal said, after doing the exercises, "The music and exercise movements keep one focused. My whole body, especially my torso, joints, and back, feels so comfortable after doing the exercises."
An art teacher remarked, "When I closed my eyes and listened to the music, I could feel the presence of light. I had injured my arm and could not lift it very high. However, after the fourth set of exercises, I can now lift my arm above my head – what a wonderful experience!"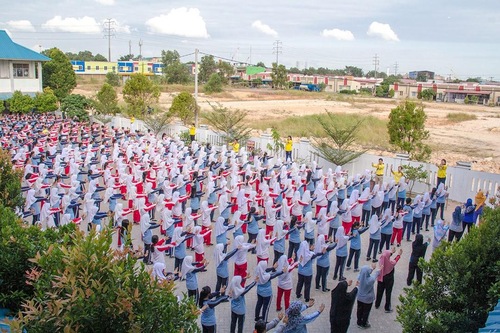 (Clearwisdom)