New Tang Dynasty (NTD) Television's 7th International Chinese Vocal Competition concluded its three days of competition on November 10, 2018. The finals were held at the Engelman Hall of Baruch Performing Arts Centre in New York City.
The mission of NTD's competition is "to promote traditional vocal arts of pure authenticity, pure goodness, and pure beauty, and provide a world-class arena for all Chinese vocalists to showcase their talents," according to the competition website. The competition requires standard operatic repertoire. Contestants in the semi-final and final rounds are required to perform one song from their Chinese repertoire.
The competition this year attracted more than 120 contestants from a dozen countries and regions across four continents. The contestants included professional singers, as well as professional-level enthusiasts and students. After the finals, 20 contestants took home various awards for their performances.
Gold-Award Winner of the Female Division: 'Bel Canto is the Highest Vocal Art'
"I have done my best," said Simeng Wu, the gold award winner for the female division. She is currently studying vocal arts at a university in the United States.
"Bel canto is the highest vocal art… [This competition] encourages me to be even better and to work hard to do my best to sing well," Ms. Wu said.
The Chinese song that Ms. Wu selected for the competition was a classic piece inspired by the classic Chinese work of literature "Dream of the Red Chamber." The book is one of China's four great classical novels and was first published in 1791. "I sang every word with feeling to truly comprehend the character's feelings," she said. "It really is deep to sing Chinese songs in bel canto."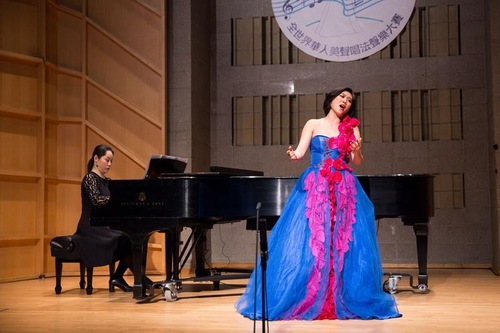 Silver Award Winner of the Male Division: 'Many Excellent Vocalists'
Xuefeng Wan, the silver award winner for the male division, comes from New Jersey and had participated in the 5th International Chinese Vocal Competition held by NTD. He has been studying bel canto since high school and majored in vocal arts in college.
According to Mr. Wan, this competition filled the gap in the international field of music because "there are no other vocal competitions in modern society that are tailored for Chinese bel canto singers."
"It's not easy to have this many excellent vocalists," he said, "Bel canto belongs to the West. It will be a very big help to the development of Chinese songs if we sing Chinese songs with this Western technique."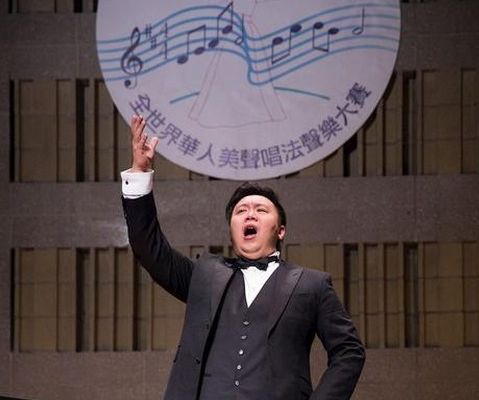 Audience Members' Comments
Luo Huizhen, a professor of music at the University of Taipei, described the performance of the gold award winner for the male division, "When Gu Yun was singing, I felt very peaceful. The air around me seemed to be shedding light. I then calmed down to listen to the piano. My heart then started smiling."
Dru Daniels, a graduate from Utah who has a Master's degree in opera singing, said the contestants were very skilled and talented. She was especially impressed by the performance of Simeng Wu. Ms. Daniels said that even though she did not understand Chinese, she could tell that Wu's voice was very lively and that her performance was full of feeling.
"I'm very glad to see that this many Chinese descendants have high accomplishments in art," said Yili Wu, a pianist.
List of Winners:
Female Division:
Gold Award:

Simeng Wu

Silver Award: Peiying Wang

Bronze Award: Xiaohuan Hong, Mengrong Cai

Honorable Mention Award: Yingen Zhu, Ruoti Chen, Youran Pan, Xueying Chen, Yuxin Wang, Jiayi Huang, Wenyu Lin, Jin Ying, Jess Ye, and Meidi Zhang

Special Award: Xiaoping Wang
Male Division:
Gold Award: Gu Yun

Silver Award: Xuefeng Wan

Bronze Award: Weishu Cai, Peng Huang

Honorable Mention Award: Zhaojun Li
22 total views