Doctors Against Forced Organ Harvesting (DAFOH) recently held a seminar on the importance of religious freedom and highlighted the issue of Falun Gong practitioners in China being slain for their organs.
Falun Gong is a meditation practice and spiritual discipline persecuted by the communist regime in China since 1999. The seminar was held at the Cosmos Club on July 26, 2018, the last day of the U.S. Department of State's first-ever Ministerial to Advance Religious Freedom.
"Cold Genocide"
Torsten Trey, MD, PhD, Executive Director of DAFOH, said that since the start of the persecution in July 1999, "The implementation of this forced organ harvesting amounts to a 'cold genocide.' In this case, it is the intention of the Chinese Communist Party to eradicate Falun Gong." When the persecution started, the number of Falun Gong practitioners was estimated to be between 70 and 100 million.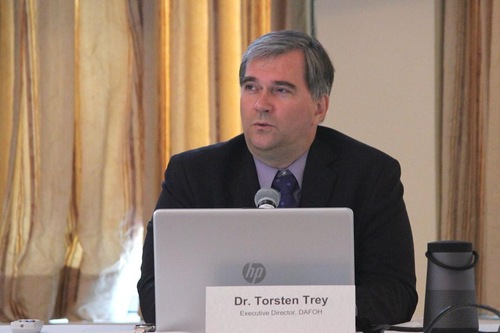 Jessica Russo, MD, a psychologist at Thomas Jefferson University Hospital in Philadelphia, further explained the concept of 'cold genocide' as the wiping out of a certain group in a secretive way. She believes that the Chinese regime is trying to eradicate Falun Gong practitioners physically, mentally and socially. The means of torture that are used are often invisible to the public, and the fact of the persecution has gradually been accepted and considered "normal" by the population in China.
Dr. Russo asked the audience to picture a situation that really happens in China: "The police pick you up and take you away because you refuse to deny your faith. They take turns torturing you in all kinds of ways. If you are a woman, they might strip you and throw you into a male cell. In any case, the other inmates are ordered to beat you. You hear the officers say, 'You can hit anywhere, just be sure not to damage any organs.' While you are injured and bleeding, the police take you for a complete physical exam that includes your blood and tissue type. You know that you are the next organ donor.
"One day they drag you out of the cell and restrain you on an operating table surrounded by officers and medical staff. They give you an injection that paralyzes you, but you still have your senses. A sharp blade cuts into your skin, and the pain is unbearable. You feel that they are killing you and your life is at its end."
A documentary on organ harvesting filmed in Tianjin, China, was screened at the seminar. The documentary was produced and aired by TV Chosun, one of the largest television stations in South Korea. The photographer visited an organ transplant hospital in Tianjin and pretended to inquire on behalf of a patient from South Korea.
In that hospital alone, over 3,000 patients from South Korea received organ transplants over the past three years. In South Korea, one has to wait five years for a liver transplant. If one was willing to pay $190,000 USD, it would take two weeks in Tianjin. The more one pays, the more quickly a transplant is scheduled. The documentary mentioned that some of the doctors were trained in the U.S. and spoke fluent English.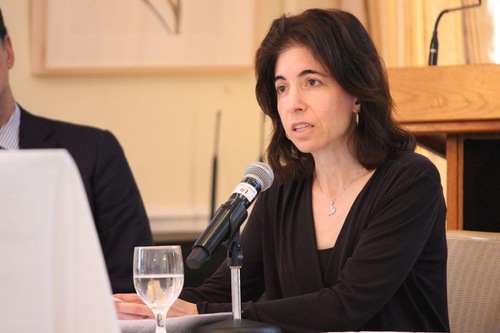 Doctors at Seminar Urge Action
Dr. Marcel Horowitz, MD, a urologist based in Baltimore, said, "The situation in China, which obviously needs to be discussed, needs to be publicized in this country because certainly not enough people know about it."
Dr. Glynn Gilcrease III, a medical oncologist at the University of Utah School of Medicine, stressed that articles on ethics must be included in the charters of professional medical associations to discourage such unethical conduct. He also urged medical schools to stop training doctors from China in organ transplantation.
Dr. Gilcrease said that the U.S. Department of State should consider providing more information on forced organ transplants when considering issuing visas and warnings for passengers at departure. For example, those who have been involved in forced organ transplants should be banned from entering the U.S., and warnings should be given to patients who are going to China to receive organ transplants.
Statement on Religious Freedom in China
On the day of the seminar, the U.S. Department of State issued a "Statement of Concern" on religious freedom in China. "As representatives of the international community, we are deeply concerned about the significant restrictions on religious freedom in China and call on the Chinese government to respect the human rights of all individuals.
Many members of religious minority groups in China – including Uighurs, Hui, and Kazakh Muslims; Tibetan Buddhists; Catholics; Protestants; and Falun Gong – face severe repression and discrimination because of their beliefs. These communities consistently report incidents in which the authorities allegedly torture, physically abuse, arbitrarily arrest, detain, sentence to prison, or harass adherents of both registered and unregistered religious groups for activities related to their religious beliefs and peaceful practices."
Frank Wolf, former Congressional representative from Virginia, specifically addressed forced organ harvesting from Falun Gong practitioners. "Falun Gong [practitioners] are facing severe persecution, and there are actual reports of organ harvesting where they kill them and then take their organs to sell. Should we not be burdened today by the great injustice of religious persecution taking place around the world?"