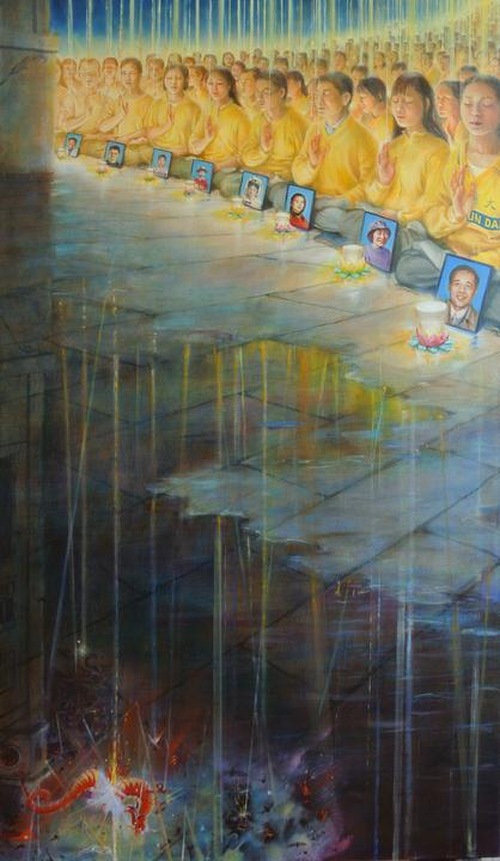 Canvas, 32 1⁄4 inches wide and 55 inches high
In the persecution of Falun Gong practitioners by the Chinese Communist Party (CCP), no one knows exactly how many have been persecuted to death. Practitioners all over the world often hold candlelight vigils in front of Chinese embassies and consulates to commemorate fellow practitioners who have died to uphold their faith.
The upper part of the painting shows a scene in which Falun Gong practitioners send forth righteous thoughts, and the puddles in the lower part reflect the corresponding scene in another dimension.