Toronto's Tian Guo Marching Band, composed of Falun Gong practitioners, performed in the annual Kitchener-Waterloo Oktoberfest Thanksgiving Day parade on October 9, 2017.
Oktoberfest lasts nine days and is the largest Bavarian festival. The most famous event of the festival is the parade on Thanksgiving Day, which was covered by local TV stations. It was estimated that there were 150,000 spectators on site at the 2016 parade.
Vic Bovingdon of Kitchener has organized this event for 49 years since the first parade in October 1969.
Bovingdon said, The "Tian Guo Marching Band has been invited to participate in the grand parade for years. They are doing great. They follow Truthfulness-Compassion-Forbearance. These are great values. The band is huge with many members. We like the band. So, we invite them to participate every year. We will invite them to come again next year."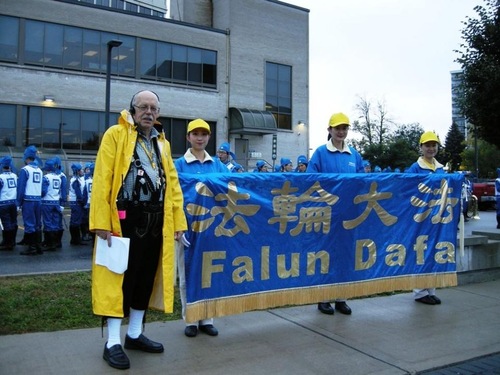 Spectator: Falun Dafa Band 'Splendid'
Marc-Andre from Ottawa said, "The Falun Dafa procession is the most splendid. That's why I stand up to cheer for it. I know their presence is important, because they can freely demonstrate their grace and deliver their message. This is the reason they are welcomed. It also shows the preciousness of freedom in Canada."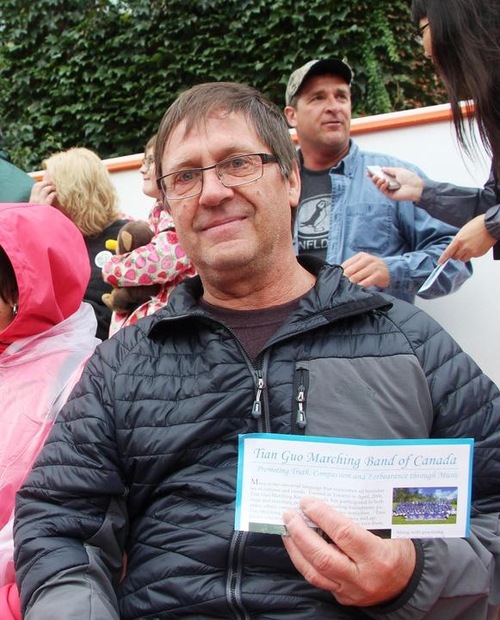 Waterloo resident Jennifer and her friends applauded the band warmly. She said, "We welcome them to the event. We know about the persecution in China. So they are fortunate in Canada. We appreciate them bringing happiness to people here." She was referring to the ongoing persecution of Falun Gong by the communist regime in China that has persisted since 1999.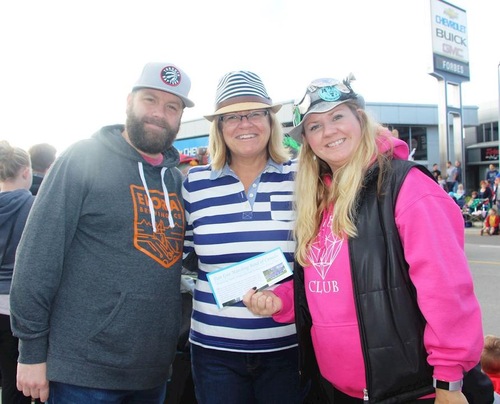 Immigrant from Shanghai Hopes Persecution in China Will End Soon
Lin and his family from Shanghai watched the parade and recorded videos. He said, "We arrived in Canada not long ago. We are happy to watch the parade. The Falun Gong procession is huge. It is great to bring traditional Chinese culture to the country with other diverse cultures."
"It is impossible to see such a parade in China. I hope the persecution of Falun Gong will end as soon as possible."
Cao from Hebei, China brought his children to watch the parade. He said, "I watch the parade every year. This is my third time seeing the Tian Guo Marching Band. It puts on a great performance."
"I know about Falun Dafa. I know that the Chinese Communist Party (CCP) can commit any wrongdoing. That's why I asked a Falun Gong practitioner to help me quit my membership in the Communist Youth League and Young Pioneers when I traveled to the United States in August last year."
Spectator Zhang, an undergraduate student from China, watched the parade with his classmates. After learning how people all over the world practice Falun Gong and its persecution in China, he immediately agreed to quit his membership in the CCP's youth organisations.