On August 1, Falun Dafa practitioners had the rare opportunity to meet in person with Queensland's Premier and the Health Minister.
Practitioners were invited to attend a Town Hall meeting in the Currumbin RSL Club on the Gold Coast, at which Premier Annastacia Palaszczuk and members of her Cabinet addressed hundreds of local constituents about a variety of state government issues.
The Premier met with the Falun Dafa group and was pleased to accept information about the peaceful spiritual practice, the 18-year-long persecution and ongoing organ harvesting atrocities in Mainland China.
She posed for a photo afterwards and thanked the practitioners for the information and for taking the time to deliver it to her in person.
She was happy to hear that Falun Dafa is a member of Gold Coast City Council's Active and Healthy Program and commented that she had previously heard about media outlets founded by Falun Dafa practitioners, and thought that the Epoch Times is great.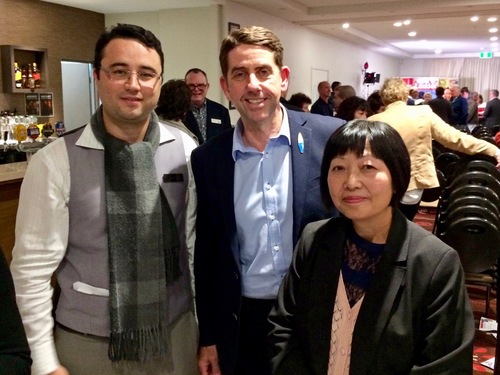 Queensland Health Minister Cameron Dick also welcomed the opportunity to meet with practitioners, and was impressed by the hard work Gold Coast City Council's Active and Healthy Program had extended to help promote Falun Dafa's Gold Coast practice sites by printing fliers and providing signage carrying council's logo on it.
The Minister encouraged practitioners to keep updating the Federal Government about the organ harvesting and persecution, and was pleasantly surprised to hear the Australian Senate recently launched a federal inquiry into international human organ trafficking that will examine how the Australian legal system can deter organ trafficking and what can be done to prevent it both in Australia and internationally. He happily accepted truth clarification materials about the organ harvesting, and asked practitioners to send his office more information about the federal inquiry.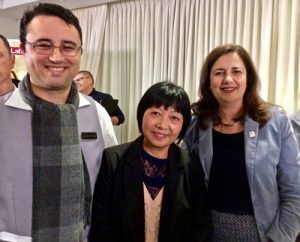 (Clearwisdom)
73 total views