The World Company of the New-York based Shen Yun Performing Arts kicked off its 2017 Europe Tour with three sold-out performances in Milan, Italy on March 11-13, 2017. They next presented four sold-out shows in two cities in France.
Meanwhile, Shen Yun's Touring Company headed for Latin America and staged four performances at the Auditorio Pabellon M in Monterrey, Mexico on March 17-19. One of the shows was added less than a month prior to meet the demand.
Shen Yun has also commenced its tour of Australia with it's first shows in Melbourne on March 24th through to the 26th, Sydney on March 28th and the Australian tour will continue through to the cities of Canberra, Brisbane, Adelaide and Perth.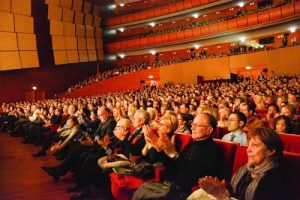 "A Hope That Stays in Your Heart"
"I find the show truly magnificent," said Daniela Javarone, the president of Milan's Friends of the Opera. "Everyone is flawlessly coordinated to inch-perfect."
"It comes out from the heart with serenity. It would be good if all the world could be like this. It's a hope that stays in your heart," she said.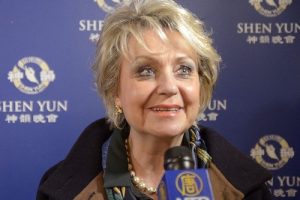 "Brings Me to Another World"
"Wonderful… It's exceptional, it makes me dream, it brings me to another world," said architect Elisabetta Forciniti after seeing the performance in Milan, Italy on March 11.
"The originality, the cultural aspect, and the endless beauty [impressed me]," she noted.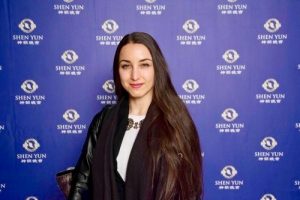 "Peace" and "Serenity"
"Beautiful… At one point I thought… I imagined it was me coming down from heaven," said Marcel Chapapria, Knight of the Academic Palms, after seeing the performance in Aix-En-Provence, France on March 17.
"In this show we feel a great peace, serenity among the dancers even though they have to make extraordinary physical efforts," Mr. Chapapria added.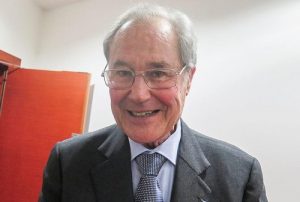 "Sublime" and "Sensible"
"It's very good, well presented," said Philippe Chair, retired professor of philosophy, after seeing the performance at the Grand Theatre de Provence.
"One is transported by these accounts in the style of tales, and it puts you in a kind of bubble far from the day-to-day affairs," Mr. Chair noted.
"When one is often in the material world, in one's personal interests, it is good to come into contact with a highly spiritual culture that is not only sublime but also sensible," he added.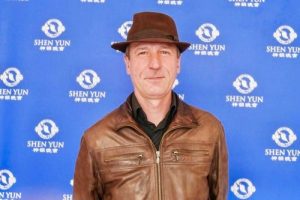 "Full of Godliness"
"This show absolutely touched my heart. This is a magnificent performance," said banker Sergio Garcia Robles Gil after seeing the show in Monterrey, Mexico.
"Everything here is connected to God," he said. "This show is full of godliness and that's why I like it."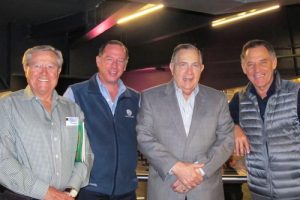 "World-class" and "Magnificent"
"This is a world-class, magnificent performance," said César Garza Villarreal, the former mayor of Guadalupe y Apodaca.
"Chinese civilization is an ancient culture that serves as the spiritual pillar of humankind. The Shen Yun performance proved the leading role and importance of China as a nation to humankind," he added.
Shen Yun will continue its tour upcoming performances in:
Puebla, Mexico, March 31-April 1
Sydney, Australia, March 28-April 2
Canberra, Australia, April 3-4
Brisbane, Australia, April 14-15
Perth, Australia, April 18-23
Adelaide, Australia, April 27-29
For more information on tickets and dates, please visit http://shenyun.com.
(Clearwisdom)