The Shen Yun Symphony Orchestra returned to North America after its first Asia tour, presenting two concerts with all-new, original pieces at New York's Carnegie Hall on October 15, 2016.
The new program features Western classics as well as original works from the 2016 tour of the Shen Yun Performing Arts. Its unique blend of Chinese traditional instruments and a Western orchestra provides special expressiveness and grandeur, which was especially recognised by attendees with music backgrounds.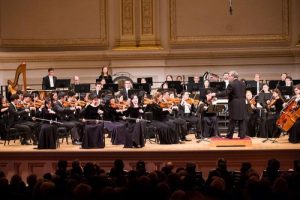 "This is the Kind of Music the World Needs"
"This is the kind of music the world needs," said Valerie Whitcup, former Florida Philharmonic harpist. She saw "Brotherhood on the stage" in the performance.
"It's a blend of beautiful music that gives you goosebumps," she said of Shen Yun's seamless combination of two musical traditions.
"It sounds like voices from heaven," Mrs. Whitcup said of the piece performed by the erhu trio.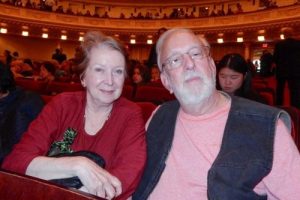 Conductor from France: "Very Good Level"
"I think this is a very, very good level," said Daniel Barda, a conductor from France. "The strings are playing very well; all the winds are excellent."
He said that from a musician's perspective, the orchestra's blend of Eastern and Western instruments actually "makes it rather easy to listen to."
"That's why I feel happy, because it's very interesting," Mr. Barda added.
"The conductor is excellent," Mr. Barda said of conductor Milen Nachev. "I think he's doing very well, because the orchestra is very attentive and very disciplined."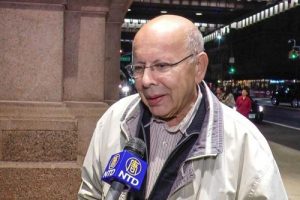 Interior Designer: "Absolutely Fabulous"
"Absolutely fabulous," said interior designer Geoffrey Bradfield. "The whole performance was just extraordinary, and I'm very happy to be here."
"The whole program was so diverse, and I really loved that," he added.
"I thought [the soprano] was absolutely magical," Mr. Bradfield said of soprano Geng Haolan. "Her voice was just out of this world."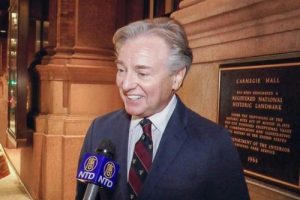 Composer: "Very Admirable"
"I thought this performance was very, very strong," said Jasun Martz, a composer, performer, and producer. "I like the blend of East and West."
"Everybody was so proud of this orchestra," he continued. "This was very admirable, very well-done."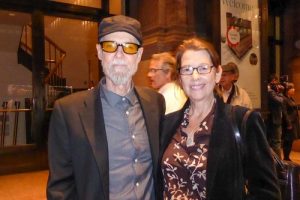 "Just Can't Take My Eyes off of Them"
"I'm just trying to hold all my feelings together," said Nihan Chiquinquira, the program manager for Nature's Bounty.
"I just can't take my eyes off of them. I'm just trying to catch every single one of them," she said of the whole orchestra.
Her husband Alvaro was impressed by violinist Fiona Zheng's performance. "She was very emotional… You can tell she's really connected with the music," he said.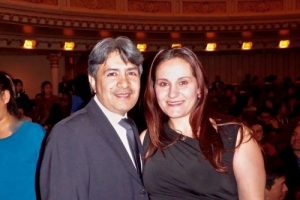 The Shen Yun Symphony Orchestra will continue to perform in North America with concerts in Boston, MA on October 21, Toronto, Canada on October 23, and Washington, DC on October 26.
For more information on tickets and dates, please visit ShenYun.com/symphony.
17 total views