The documentary film Human Harvest was shown to the public for the first time at the National Autonomous University of Mexico on August 24, 2016. The university's Human Rights Research Center invited teachers and students to watch the film.
The film, which exposes the Chinese Communist Party's (CCP) state-sanctioned organ harvesting from living Falun Gong practitioners, has earned a Peabody Award. Canadian lawyer David Matas and former Member of Parliament David Kilgour have conducted investigations of the CCP's live organ harvesting, and found that Falun Gong practitioners are killed for organs systemically in the CCP's brutal campaign against practitioners.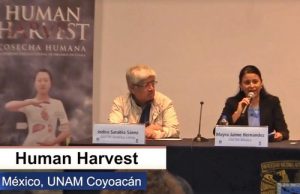 Doctors Against the Forced Organ Harvesting (DAFOH) announced that the first International Day Against the Forced Organ Harvesting would be October 1, 2016, to mark the global call to the United Nations for an end to forced organ harvesting from Falun Gong and other prisoners of conscience.
Dr. Luis de la Barreda, coordinator of the Human Rights Research Center at the university, watched the film, and commented, "The most horrible thing is that the victim is still alive when vital organs are harvested." He indicated that he was appalled.
Dr. Barreda said that Mexicans do not know much about the illegal organ trafficking in China. He signed the petition from the DAFOH calling on the United Nations to take action to stop the live organ harvesting.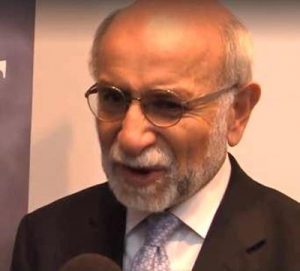 Film Shown to Public in Batam, Indonesia
The documentary film Human Harvest was shown to public on October 1 in Batam, Indonesia.
Doctors, reporters, and medical students watched the film, and many of them signed the DAFOH petition to the UN. Some viewers expressed that this film should be shown more often to the public. One doctor said that Indonesia should set up some code to stop the illegal organ trafficking.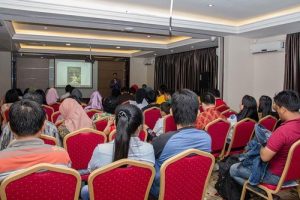 (Clearwisdom)