With the recent release of the updated investigation report into the Chinese Communist Party's (CCP) forced organ harvesting from living Falun Gong practitioners, and the unanimously passed U.S. House Resolution 343 in June, the world is paying increasing attention to the CCP's atrocity. An award-winning documentary, Hard to Believe, was premiered in the Galbraith Building of the University of Toronto on July 20, 2016, the date marking 17 years of Falun Gong's peaceful resistance against the persecution.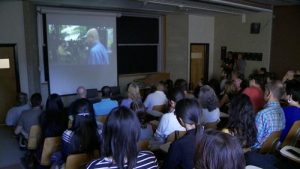 The documentary presented facts about the state-sanctioned organ harvesting from a third-party perspective. Journalists, surgeons, doctors and lawyers were interviewed in the film.
People in the audience said it was indeed hard to believe such an appalling crime, but facing such convincing evidence, the consensus was that everyone should step forward to stop the crime. Many in the audience signed a petition calling for an end to the forced organ harvesting.
A student from this university, who has just graduated as a political science major, told the reporter, "It's very shocking that it's happening on such a large scale. It should receive more media coverage, obviously. A good way to get more people involved is to draw parallels [with events in the past]. This is like what they did in Nazi Germany. We have to make people realise that we are turning a blind eye again."
She plans to spread the awareness to her family, friends and related groups. She will be studying for her Master's degree at McGill University in the fall, and she would like to tell her new classmates about what's happening in China.
Mr. Steven Sekulovski, a fifth-year Sociology major and English specialist at the University of Toronto, said that live organ harvesting was terrible, illegal, and against ethics. "The world needs to take action. It should be world-wide action," he declared.
Steven hopes that Prime Minister Trudeau will "bring up a dialogue about Falun Gong and live organ harvesting, and discuss why this is a wrong thing to do" during his upcoming trip to China.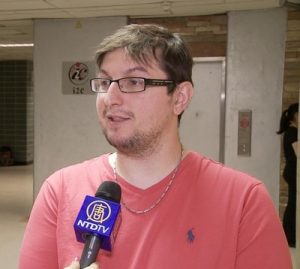 Ms. Xia, a Business Management major at the University of Toronto, said that she learned a lot from the film. She had seen the CCP's propaganda films about Falun Gong before, but now she understood that they were lies. Ms. Xia was convinced that organ harvesting was happening. She plans to tell more people about it.
Ms. Xia said, "I didn't know why no one stopped it. Now I realise it's because most people haven't found it out or couldn't believe it. I'm convinced it's indeed going on. The persecution and killing of Falun Gong practitioners are absolutely wrong."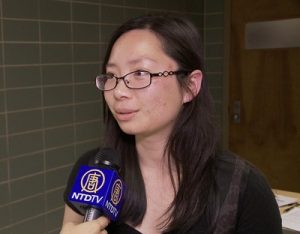 The premiere was sponsored by Choose Humanity, a human rights organization associated with the University of Toronto. President Jane Zhou said the film concerned multiple fields including medicine, law, human rights, ethics, international policy and Asian studies. The documentary would broaden the view of college students and encourage them to pay close attention to human rights.
Ms. Zhou said, "People in many countries go to China for organ transplants, but they don't know the source of their organs. They could unknowingly and indirectly support this crime. That's why we have to bring the facts of organ harvesting to everyone."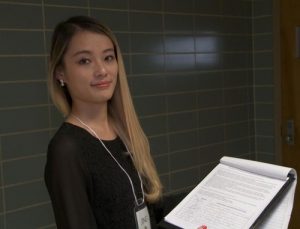 Hard to Believe has won 11 awards, and been screened in the United States, Britain, Australia, Italy, Austria, Israel, India, Czech, and Slovakia. It has been broadcast more than 40 times by PBS.
More information is available at Hardtobelievemovie.com
(Clearwisdom)