Three international investigators released an in-depth update on the killing of prisoners of conscience for their organs in China at the National Press Club in Washington, D.C. on June 22, 2016.
Their extensive research, based on media reports, medical journals, hospital websites, and web archives, concludes that the number of transplants performed in China–and the number of victims–are much higher than previously estimated.
David Kilgour, former Canadian Secretary of State for Asia-Pacific, and human rights lawyer David Matas, published Bloody Harvest: Organ Harvesting of Falun Gong Practitioners in China in 2009 to shine a light on the harvesting of organs from living Falun Gong practitioners in China, millions of whom have been detained or imprisoned for their belief.
Ethan Gutmann, an award-winning China analyst and investigative journalist, published The Slaughter: Mass Killings, Organ Harvesting, and China's Secret Solution to Its Dissident Problem in 2014, after conducting an independent investigation.
This report's release and press conference came several days after the U.S. House of Representatives unanimously passed H.Res. 343 on June 13, condemning the systematic, state-sanctioned organ harvesting from non-consenting prisoners of conscience in China, including from large numbers of Falun Gong practitioners and members of other religious and ethnic minority groups.
"China has been perpetuating perhaps some of the most gruesome and egregious human rights violations against Falun Gong and other prisoners of conscience, yet has hardly faced any criticism, let alone sanctions, for these abuses," explained Congresswoman Ileana Ros-Lehtinen (R-FL), who initiated this resolution last year. She stated that the persecution and organ harvesting "must be opposed universally and ended unconditionally."
In-Depth Investigation
This new 680-page report (available for download at www.endorganpillaging.org) provides a comprehensive update to the investigation work by the three authors over the past decade. With more than 2,300 references, it includes a large volume of information collected from media reports, promotional materials in China, medical journals, and hospital websites.
Because many Chinese transplant-related websites were deleted or modified after forced organ harvesting came to light in 2006, the report also delved into information found in website archives. In addition, the investigators examined the number of transplants, hospital bed capacity, medical staff training, and government policies and funding.
Organ Transplants On Demand
In most countries, patients have to wait years for a kidney or liver transplant. In China, however, many matching organs were located within weeks–or even days, including thousands of emergency liver transplants for patients requiring a new organ within 72 hours. Some hospitals even offered guarantees of finding a living or kidney donor within two weeks.
From promotional materials or websites of Chinese hospitals, it was claimed that donors are readily available for patients who need organs. In case of rejection, some hospitals were able to source multiple organs for one patient.
Moreover, hospitals listed their fees for organ transplants online. Some have built amenities to attract attract foreign patients (transplant tourists), a number of whom were charged hundreds of thousands or even millions of USD for an organ transplant. Waiting times were generally short, many on the order of weeks.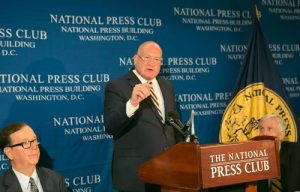 Large Number of Organ Transplants, Few Donations
Another phenomenon the investigators found was the huge number of organ transplants performed in China. According to hospital websites, doctors' experiences, or media reports, some medical teams performed organ transplants one after another, with hardly any breaks. Some transplant centers' bed utilization regularly exceeded 100%. As new buildings are constructed, facilities expanded, and beds added, organ transplant chief Huang Jiefu announced his plan in 2015 to issue transplant licenses to more hospitals, from 169 to 300.
Because of Chinese traditions requiring that bodies be preserved whole after death and the lack of an effective donation system, voluntary organ donation is very rare in China. However, the large number of organs located within such short timeframes raise questions regarding their sources. The sources claimed by Chinese officials–executed prisoners (before 2015) and voluntary donations–account for only a small fraction of the number of transplants performed.
After forced organ harvesting first attracted international attention in 2006, Chinese institutions rushed to modify or delete online data related to organ transplantation. Although China's official number of transplants is around 10,000 a year, this number could easily be surpassed by just a few hospitals. In 2007, more than 1,000 hospitals applied for organ transplant permits from the Ministry of Health in 2007, indicating that they at least met the minimum transplant bed counts required.
Based on minimum capacity requirements stipulated by the Ministry, the 146 hospitals permitted to conduct kidney and liver transplants could have conducted at least one million transplant surgeries since 2000. In reality, all of these institutions are operating well above the minimum capacity. In addition, many institutions without permits from the Ministry are also conducting organ transplants at scale.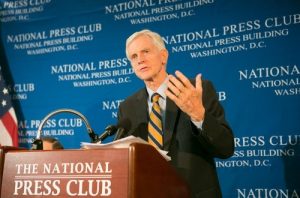 A State Crime
After news media exposed forced organ harvesting in China in 2006, evidence has shown that this practice has continued, although it became more secretive. Because of "problems with the organ sources," as stated by a well-known transplant doctor, the number of transplants are often under-reported and poorly documented, making a determination of accurate numbers very difficult.
The report also covered the involvement of military, Communist Party, and government organizations in carrying out organ harvesting from prisoners of conscience, including the disappearances and forced medical tests of Falun Gong practitioners in state custody.
From sources of patients to hospitals' credentials, capacity, personnel qualifications, and funding, the report collects detailed information in conjunction with whistleblower testimonies from witnesses to establish a network of systematic supply chains of organ harvesting, a profit-driven and state-sanctioned crime.
The tragedy does not end with organ harvesting and organ transplants. When many plastinated body exhibitions toured around the world, the sources of the bodies—most of them from China—was a mystery. Increasing evidence has linked them to detained Falun Gong practitioners, and many of them are discussed in the report.
(Clearwisdom)