May 06, 2016 |  On April 24, 2016, Falun Gong practitioners gathered in front of Chinese embassy in Bucharest, Romania to protest the persecution of Falun Gong in China that has lasted 17 years. The activity commemorated the peaceful protest that took place in China on April 25, 1999.
The Romanian practitioners gathered in the rain in front of the Chinese embassy, displaying banners calling to end the persecution and bring Jiang Zemin to justice for launching the violent campaign against Falun Gong.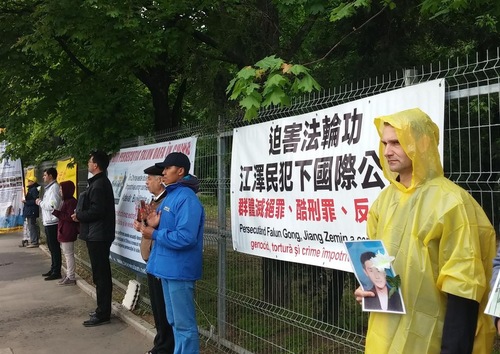 The practitioners later moved to an nearby entrance of Herăstrău Park, where they explained to passersby about Falun Gong and the persecution. Many stopped in the rain and carefully read the display boards and signed the petition to show their support.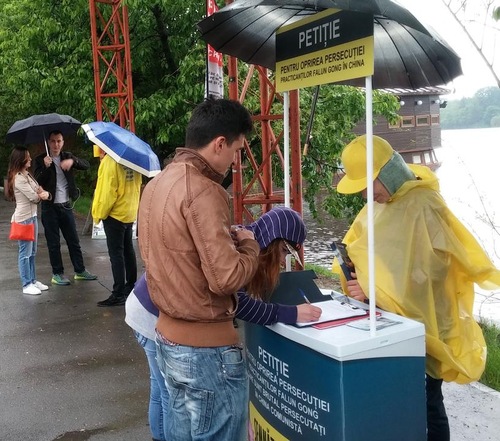 On April 25, 1999, 10,000 Falun Gong practitioners went to the Beijing State Appeals Office to request the release of 45 practitioners arrested in Tianjin, a city about 60 miles east of Beijing.
Although the 45 practitioners were released on the same day, Jiang Zemin, the former head of the Chinese Communist Party, ordered a nationwide crackdown of Falun Gong three months later.
(Clearwisdom)