Falun Dafa practitioners in Melbourne were a welcome addition to the 2015 Rotary Eltham Town Festival on November 22. Now in its 14th year, this popular event attracts over 20,000 people with nearly 150 participating groups.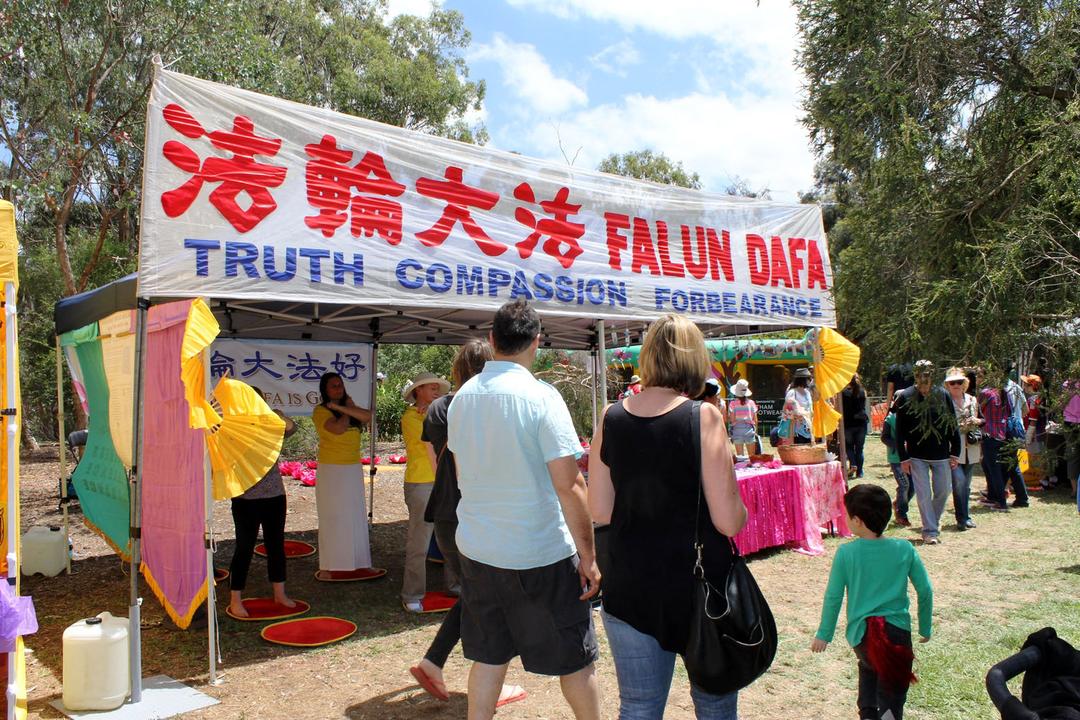 Falun Dafa practitioners take part in the popular 2015 Rotary Eltham Town Festival.
Practitioners had a booth at the fair, where they introduced Falun Dafa (also known as Falun Gong) and exposed the 16-year persecution of the practice in China.
David McFarlane, president of the Rotary Club of Eltham, which hosted the event, signed two petitions after talking with practitioners. The first petition called for an end to the suppression of Falun Dafa in China, especially the Chinese regime's crime of forced organ harvesting from living practitioners. The second one supported lawsuits against Jiang Zemin, the Chinese dictator who launched the persecution 16 years ago.
"I absolutely 100% support the freedom of belief," McFarlane said to a practitioner, "thank you for coming and I hope to see you again next year."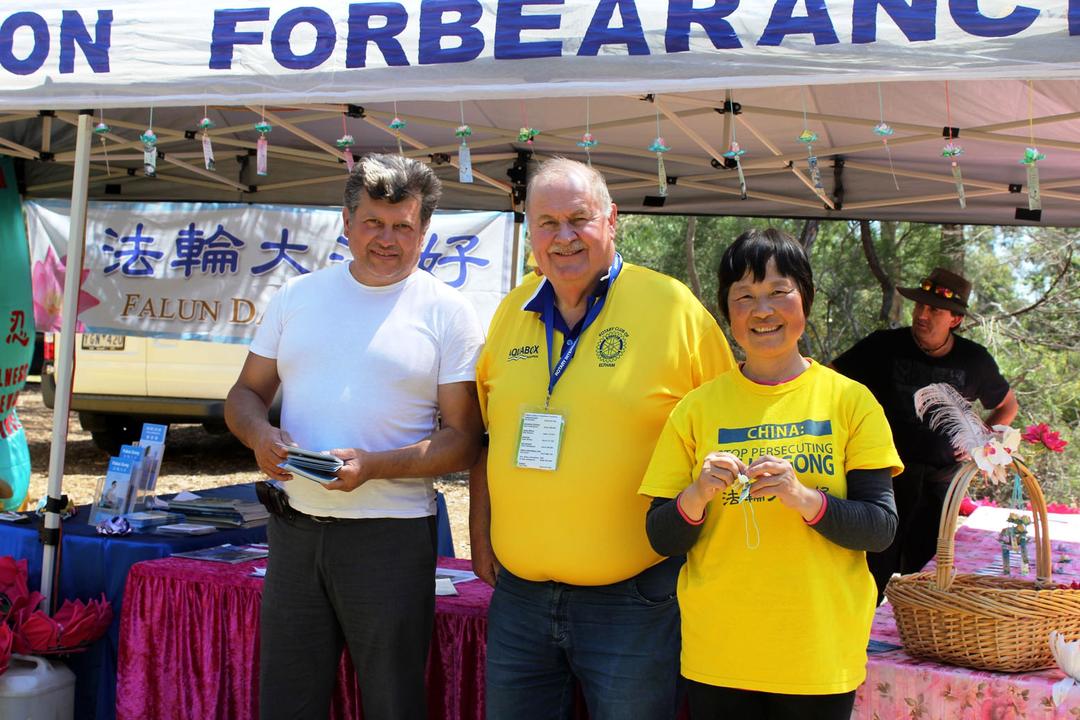 David McFarlane (center), organizer of the Rotary Eltham Town Festival, appreciated having Falun Dafa represented at the festival.
Tania and her daughter Milly stopped at the Falun Dafa booth to hear more about the practice and learned how to make folded paper lotus flowers from a practitioner.
"I hope my daughter can learn what's going on in the world this way. [Falun Dafa's principles,] Truthfulness-Compassion-Forbearance is good. These principles have a universal value that is important for everyone," said Tania.
Michael, an IT professional, agreed. "These principles are easy to understand. They are good for mankind and will benefit the society at large."
IT professional Michael reads about Falun Dafa.
Retiree Cathy Delany said that she already knew about the suppression of Falun Dafa in China, and suggested that practitioners put information about the persecution in the local library, so that more people can learn about it.
"I support you and I will tell my family about what I heard today," she said.
Mario, who owns a software company, signed the petitions then said earnestly, "It is so brutal, especially the live organ harvesting. We must stop it."
108 total views