(Minghui.org) Practitioners have been peacefully exposing the persecution and telling people about Falun Dafa for 24 years since Jiang Zemin, the former leader of the Chinese Communist Party (CCP), launched the persecution on July 20, 1999. Some practitioners in Hong Kong recalled their experience of going to Tiananmen Square to peacefully protest. Some said they were unlawfully detained. They called on the public to recognize the true nature of the CCP and help bring an end to the persecution as soon as possible.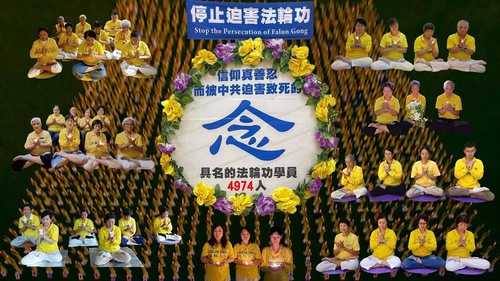 Stop Being Abused by the CCP
Florence, a Hong Kong resident, started practicing Falun Dafa in 2011. She said, "I hope more people in the world can understand that what we are telling them is the truth. I hope that people can learn the facts and recognise the evil nature of the CCP. I hope that they will no longer allow the CCP to abuse them."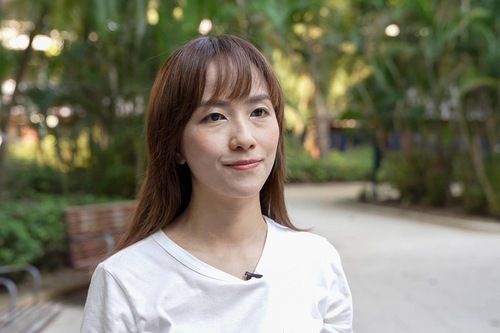 The CCP Staged the Self-immolation in Tiananmen Square to Slander Falun Dafa
Ms. Liao is originally from New Zealand and came to live in Hong Kong with her son. She went to Tiananmen Square six times to appeal for Falun Dafa during the early days after the CCP started persecuting the spiritual practice.
She went to Tiananmen Square once again on January 23, 2001, the day before Chinese New Year. When she was a few hundred meters away, she noticed that sentries were posted every few yards and the area was guarded more heavily than usual. She continued walking. Every few steps, an officer stopped her and checked her passport.
In the end an officer stopped her and asked, "What are you doing here? Are you a Falun Dafa practitioner?" Without directly answering, Ms. Liao responded, "Do you see Falun Dafa written on my passport?" The officer demanded that she curse Mr. Li Hongzhi, the founder of Falun Dafa, Ms. Liao said, "I don't curse anyone." Twelve officers came and forced her into a police vehicle and took her to the police station.
It was on that day that the Communist regime staged the self-immolation incident on Tiananmen Square in order to incite hatred against Falun Dafa and practitioners.
After returning to Hong Kong, Ms. Liao continued to explain the facts about Falun Dafa and the persecution to Chinese people. She often goes to tourist sites and advises Chinese tourists to withdraw from the CCP and it's affiliated organisations. One day more than 200 people renounced their CCP memberships.
Chinese Tourists Understand that Falun Dafa Is Wonderful
Ms. Yang started practicing Falun Dafa in China in 1999. A few months later, the CCP began persecuting Falun Dafa. She went to Tiananmen Square in Beijing three times to protest peacefully. She came to Hong Kong in 2009 to reunite with her husband and son. During those ten years, from 1999 to before she came to Hong Kong, she was sentenced, held in forced labor camps or brainwashing centres for more than six years.
Ms. Yang recalled the time when she was detained in the Sanshui Forced Labor Camp in Guangdong Province in December 2002. The guards in the camp said that they received a secret order from Jiang Zemin to count practitioners killed from being tortured as having died from committing suicide. She was tied up and tortured for 8 days and 7 nights. "For 8 days and 7 nights, I was deprived of sleep. They took turns beating and torturing me." Ms. Yang said.
Ms. Yang came to Hong Kong to reunite with her husband and son in 2009. Coming to Hong Kong from the red terror environment in China, Ms. Yang said that the freedom and rule of law in Hong Kong are very precious, and that the encouragement and support she received from Hong Kong residents always moves her.
Ms. Yang often distributes informational publications about Falun Dafa on the street in Hong Kong, and urges Chinese tourists to withdraw from the CCP and its affiliated organisations. She feels that many Chinese people have now seen through the CCP's lies.
Recalling the journey of the past 24 years in resisting the persecution, Ms. Yang said, "I hope that the persecution will end immediately, that all practitioners in China will be safe, and that all Chinese people will wake up."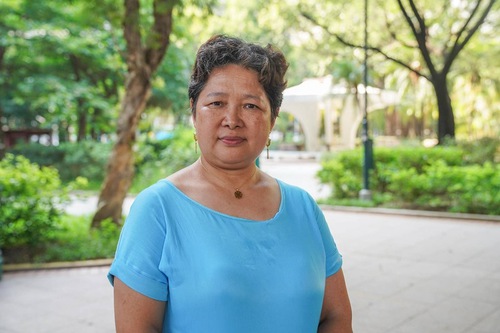 Chinese version available
(Clearwisdom)
Hong Kong: Pro-CCP Thugs Convicted for Damaging Falun Gong Booths