(Minghui.org) A 70-year-old man in Mishan City, Heilongjiang Province was arrested on April 21, 2023, moments after he left his daughter's home after a visit.
According to insiders working at the local municipal government, a new leadership was recently installed, who had ordered to completely eradicate Falun Gong by arresting active "members" and taking them to brainwashing centres. Those who refused to renounce their faith would be sentenced and jailed.
Right after Mr. Zhang Yutang's arrest, the police went to raid his home. Although his wife refused to let them in, they used the key confiscated from him to open the door. The police spent an hour searching the couple's residence and confiscated his Falun Gong books, a speaker, and other belongings. Mr. Zhang's wife wasn't allowed to verify how many items were taken before the police left.
Mr. Zhang was put on criminal detention on April 22 and his arrest was approved on April 27.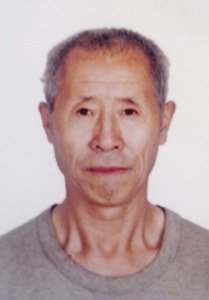 Pension Suspension Preceding Latest Arrest
Prior to Mr. Zhang's latest arrest, he had been frequently harassed by the police, who also installed surveillance cameras at the entrance of his apartment building to monitor him, after he was released on October 1, 2019 from serving a 5.5-year term for practicing Falun Gong.
The municipal government installed new underground plumbing pipes in 2022 that ran through Mr. Zhang's private land. As compensation for using his land, the government promised him 1,300 yuan. The funds were given to his village head Wang Zuofu to disburse to him. However, Wang confiscated the funds after receiving a call from the local social security office asking him to help recoup the annual increase portion of Mr. Zhang's pension issued during his 5.5-year prison term.
Liu Hailiang, an associate from the social security office, told Mr. Zhang that according to a new policy, he shouldn't be entitled to any pension or its annual increase while serving time. He demanded that Mr. Zhang return the annual increase portion he had received, or they would use his monthly pension of over 100 yuan to pay back the funds, before issuing new payments to him.
Mr. Zhang argued that neither the Constitution, Chinese Labor Law, or Social Security Law stipulate that Chinese citizens aren't entitled to retirement benefits (including annual increases) while serving time. He said he earned his pension through years of hard work, it's his lawful assets, and no individuals or agencies have the right to suspend it.
Liu responded that he was just following the instruction from above and suspended Mr. Zhang's pension. He said if Mr. Zhang had any questions, he should talk to the provincial labor department. Liu also refused to provide any written documents about the suspension of Mr. Zhang's pension, or the legal basis for the decision.
Mr. Zhang filed complaints to relevant agencies to seek justice, but to no avail.
Past Persecution
Mr. Zhang started practicing Falun Gong in September 1998. He was given two years of forced labor in December 1999, was sentenced to three years in prison in April 2002, and was sent to a brainwashing centre on August 12, 2011 for requesting the release of his nephew's wife. He was arrested again in April 2014 and sentenced to five and a half years in prison. He endured relentless beating and involuntary drug administration while in custody.
Perpetrators' contact information:
Liu Li (刘丽), secretary of Mishan City Political and Legal Affairs Committee: +86-467-5839177, +86-18646787678
Hua Jian (花剑), director of Mishan City Domestic Security Office: +86-467-6736666, +86-467-5210737, +86-15946679666
Liu Hailiang (刘海亮), associate of Mishan City Social Security Bureau: +86-15146182323
Diao Peiming (刁佩明), director of Mishan City Social Security Bureau: +86-13836587727
Wang Zuofu (王作福), head of Tiexi Village: +86-15045673999
(More perpetrators' contact information is available in the original Chinese article.)
Chinese version available
(Clearwisdom)