______________________________________
(Minghui.org) Falun Gong practitioners visited more than a dozen cities in the Togolese Republic in West Africa from February 21 to 24, 2022. They promoted Falun Gong and raised awareness of the ongoing persecution of practitioners in China.
The practitioners traveled more than 400 kilometers (250 miles) from the south to the north of the country, starting with the capital city Lomé. They stopped in Aného, Tabligbo, Tsévié, Notsé, Atakpamé, Anié, Blitta, Sotouba, Sokodé, Bafilo, Kara, Mango, Dapaong, Cinkassé, and Kpalimé.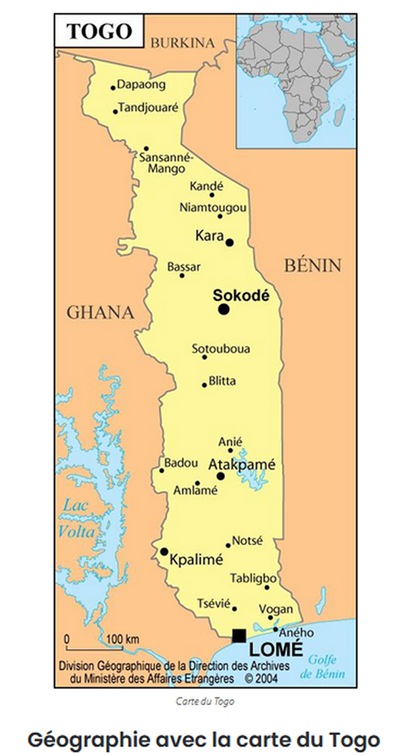 People in markets, public squares, and near hotels ran into practitioners introducing the principles and the health benefits of the practice. Practitioners also gave out fliers with information about the persecution in China.
The practitioners set up an information table in the cities of Sokodé, Kpalimé, and Dapaong and offered the locals Falun Gong books and fliers. They introduced the principles and health benefits of the practice and demonstrated the five exercises. They also told people about the persecution of the practice in China.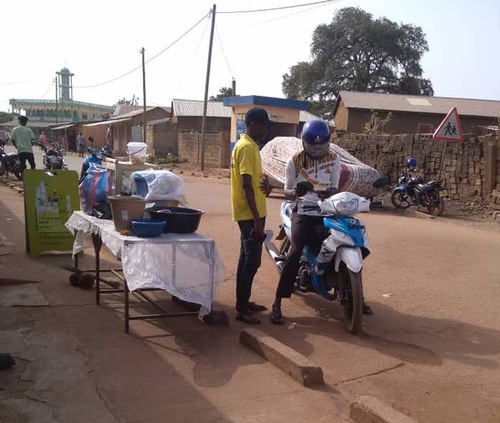 A man who was curious about the Falun Gong said he had tried different practices before and did not find them useful. After practitioners explained the principles and the benefits of Falun Gong to him, he said it sounded like an honest and good practice. He bought a copy of Zhuan Falun, the main teachings of the practice, and said that he would definitely read it.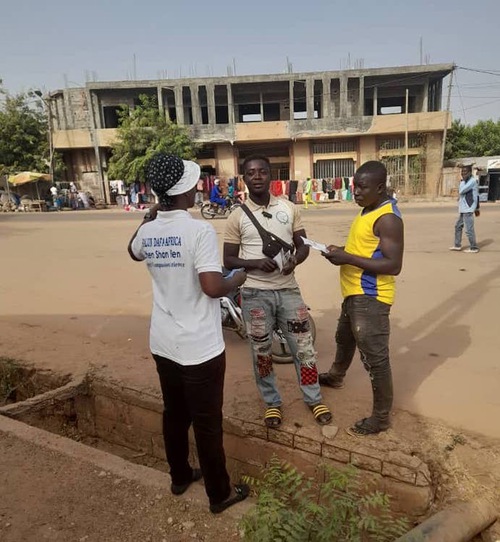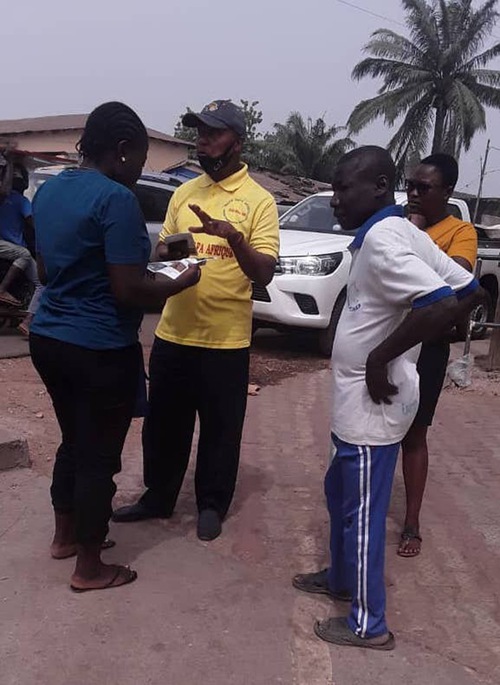 When the practitioners arrived in Kara, they ran into a Chinese man and gave him a flier. "Ah, Falun Dafa!" the man appeared pleasantly surprised to find people promoting the practice in Togo and expressed his appreciation.
A woman agreed with Falun Gong's principles of Truthfulness-Compassion-Forbearance and said that she would go to Lomé to learn Falun Gong and the exercises.
During their four-day journey, the living conditions were hard and their car broke down, but the practitioners overcame their difficulties and completed what they set out to do. In the future, they plan to visit the neighboring countries of Bénin and Ghana to spread the blessings of Falun Gong.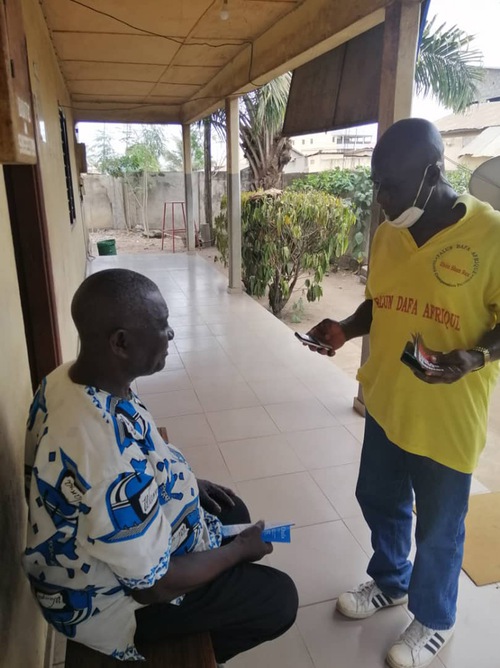 Views expressed in this article represent the author's own opinions or understandings. All content published on this website are copyrighted by Minghui.org. Minghui will produce compilations of its online content regularly and on special occasions.
21 total views