______________________________
(Minghui.org) From September 2016 to October 2021, when Wu Zhe served as the Deputy Prosecutor General of Dalian City Procuratorate in Liaoning Province, 179 local Falun Gong practitioners were unlawfully prosecuted and sentenced to prison. Of the 179 practitioners, 70 were sentenced to prison to four years or more. Three practitioners, Mr. Liu Xiyong, Ms. Zhong Shujuan and Mr. Zheng Dezai, died as a result of the persecution.
Wu Zhe, born in 1962 and of Mongolian ethnicity, is a member of the Chinese Communist Party (CCP). In 2006, he was appointed as the Head of the Discipline Inspection Team, member of the Party Organisation and the Inspection Committee of Liaoning Provincial Procuratorate.
In August 2010, he was appointed as the Deputy Prosecutor General of Liaoning Provincial Procuratorate. In September 2016, he was appointed as the Deputy Prosecutor General and Acting Prosecutor General of Dalian City Procuratorate. From March 2017 to October 2021, he was appointed as the Prosecutor General of Dalian City Procuratorate.
In order to advance his career, Wu Zhe actively followed Jiang Zemin's directive to persecute Falun Gong – "Ruin their reputations, bankrupt them financially and destroy them physically."
During the 11 years while he was the Deputy Prosecutor General of the Liaoning Provincial Procuratorate and the Prosecutor General of the Dalian Procuratorate, 179 practitioners were sentenced to prisons, including 35 in 2016, 48 in 2017, 24 in 2018, 26 in 2019, 14 in 2020, 30 in 2021 and 2 in 2022.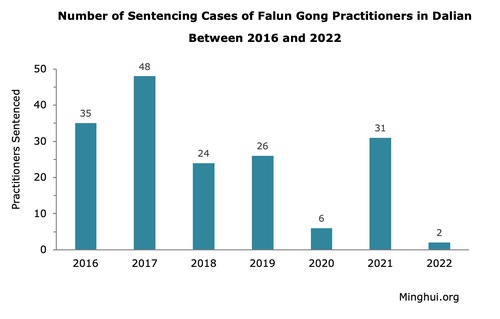 According to available statistics collected by Minghui.org, between 2016 and January 2022, 44 Dalian practitioners were fined a total of 620,000 yuan by the courts, averaging 14,901 yuan per person. Another three practitioners had a total of 780,000 yuan taken from their homes when the police raided their place.
Below are snapshots of some of the cases.
Three Death Cases
Case 1. Octogenarian Mr. Liu Xiyong dies in prison 
Mr. Liu Xiyong was repeatedly incarcerated for upholding his faith and raising awareness about the persecution. On April 9, 2018, he was sentenced again to three years without a court trial.
When Mr. Liu's family went to the prison to pick him up on April 9, 2021, they were devastated to learn that the 80-year-old man, who just finished serving the three-year prison term, had been taken away by the police. He was sentenced to another four years in prison with a fine of 6,000 yuan.
In December 2021, Mr. Liu was again admitted to Dalian Central Hospital because he was seriously ill. When his family went to take care of him, they were surprised to see that Mr. Liu's face, hands, and feet were all swollen. He appeared to be incapacitated and was unable to talk clearly.
On December 20, his family demanded to take him home, but the prison authorities refused, saying that without renouncing Falun Gong, Mr. Liu would not be allowed to go home as long as he was still breathing. They also said that his illness was acquired in the detention centre and had nothing to do with Dalian No. 3 Prison. They demanded that Mr. Liu's family pay all his medical expenses.
On December 29, 2021, Mr. Liu passed away in the hospital at the age of 80. The prison staff did not allow his son to take his body. They took it to a funeral home themselves, fearing that his family would file a complaint against them. The police guarded his body until it was cremated on January 1, 2022.
Case 2. Dalian woman dies in prison three years after being denied medical parole 
Ms. Zhong Shujuan, a 66-year-old resident of Dalian City, Liaoning Province, died in Liaoning Women's Prison on December 24, 2021, three years after her request for medical parole to treat her breast cancer was denied. Her body was cremated in the presence of the police, prosecutor, and judge who were involved in her sentencing.
Over the past 22 years, Ms. Zhong was arrested seven times and incarcerated for a total of 12 years for upholding her faith. She was detained at the Dalian Detention Center, a drug rehabilitation centre, Dalian Forced Labor Camp, and Masanjia Forced Labor Camp twice. She was subjected to brutal physical and mental torture in these facilities.
Ms. Zhong was sentenced to 7.5 years following her last arrest on June 28, 2016 and remained detained in Liaoning Women's Prison until she died. In Liaoning Women's Prison, the police used despicable methods to force her to renounce Falun Gong and deprive her of her basic right to live. She developed breast cancer in the prison and eventually died there after being denied medical parole.
Ms. Zhong was not the only person in her family affected by the persecution. Her daughter Ms. Li Xiuli suffered a mental breakdown in 2007, at the age of 27, as a result of long-term harassment by the authorities. She never recovered after a traumatic police raid when she was home alone.
Following Ms. Zhong's latest arrest in 2016, her husband was detained for half a month and later sentenced to three and a half years of probation. Their daughter's mental health has further declined.
Case 3. Mr. Zheng Dezai passes away not long after release from prison 
Mr. Zheng Dezai lives in Guangming Mountain Town, Zhuanghe City, Dalian. In 2000, Mr. Zheng went to Beijing to appeal for Falun Gong and was beaten by police, causing him to lose hearing in both ears.
On September 4, 2017, he was arrested at home and sentenced to one and a half years in prison on April 12, 2018. While in prison, Mr. Zheng was severely tortured despite his age. When he was released in August 2019, he was so weak he could hardly walk. He also had difficulty eating. Mr. Zheng passed away on November 21 that same year. He was 84.
Before he died, local village officials and police officers continued to harass him and confiscated the photo of Falun Gong's founder from his home.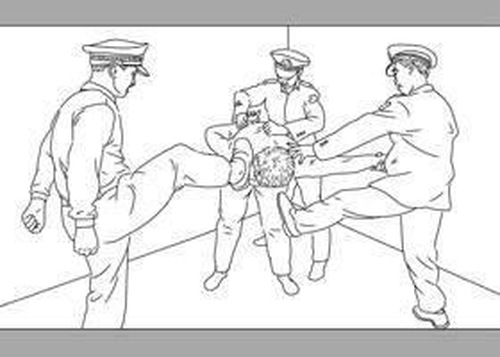 Other Select Cases
Case 1. Mr. Liu Renqiu sentenced to 10 years and fined 50,000 yuan 
Mr. Liu Renqiu was seized on June 28, 2016, during a mass arrest of practitioners ordered by the Liaoning Provincial Political and Legal Affairs Committee. A police officer wearing boxing gloves punched Mr. Liu in the abdomen and chest, causing serious internal injuries and blood in his urine.
The police searched and ransacked his place, confiscated his personal belongings, and froze his online bank account. Almost all of the 400,000 yuan in his account was withdrawn without his family's knowledge.
The Lushun Court sentenced Mr. Liu to 10 years with a 50,000-yuan fine on December 22, 2017.
Several other practitioners who were targeted in the mass arrest were also sentenced: Ms. Sheng Jie was sentenced to 7 years, Ms. Wang Hongyu was sentenced to 3.5 years, Ms. Gu Shuchun was sentenced to 2 years, Mr. Liu Daixue and Mr. Wang Huixun were each sentenced to 3 years in prison with 3 years of probation.
Mr. Liu appealed to the Dalian Intermediate Court, but the higher court upheld the sentence because Mr. Liu refused to renounce Falun Gong.
Case 2. Mr. Ren Haifei sentenced to 10 years and Ms. Sun Zhongli given 7 years, both were heavily fined 
Mr. Ren Hanfei was arrested from his rental apartment on June 26, 2020. The police took his 550,000 yuan in cash, as well as digital cards and electronic products worth over 200,000 yuan.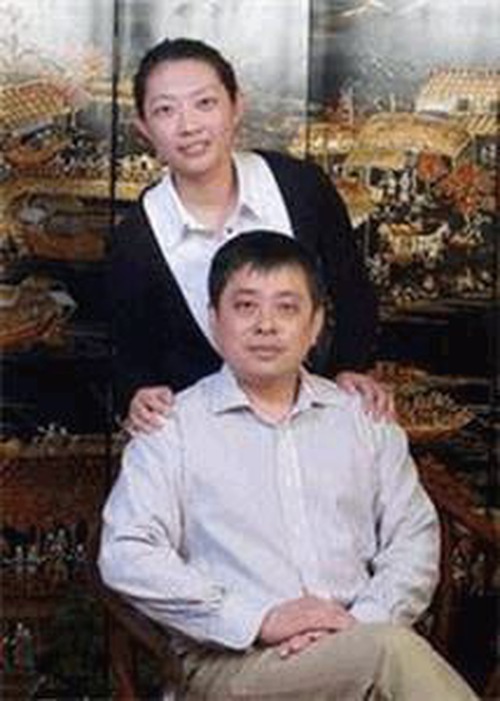 That same day, Ms. Sun Zhongli from Dalian was also arrested, and her residence ransacked.
After being detained for over a year, the two practitioners appeared in the Ganjingzi District Court on September 8 and again on September 23, 2021.
Mr. Ren was sentenced to ten years in prison and fined 100,000 yuan, while Ms. Sun was given seven years and fined 70,000 yuan. They are now appealing the sentences.
This is not the first time Mr. Ren has been persecuted. He was arrested in 2001 for talking to people about Falun Gong and sentenced to 7.5 years in prison, where he was cruelly tortured.
Case 3. Four practitioners sentenced, including one for 9.5 years and a 20,000-yuan fine 
The Shahekou District Court of Dalian City convicted four practitioners on May 30, 2018. Mr. Zhang Renguang was sentenced to 9.5 years and fined 20,000 yuan, both Mr. Wang Shangjie and Mr. Han Jianhai were given 8 years and fined 10,000 yuan, and Mr. Li Jingbo was sentenced to 3 years with a 3-year probation and a 2,000-yuan fine.
Mr. Zhang, Mr. Wang, and Mr. Han appealed their sentences, but the Dalian Intermediate Court upheld the original verdicts.
Case 4. Mr. Xu Qiang sentenced to nine years and one month 
Mr. Xu Qiang was arrested during a police sweep on July 11, 2020. He was sentenced to nine years and one month in jail.
Case 5. Mr. Ding Guochen suffers cerebral hemorrhage, still sentenced to two years 
The family of Mr. Ding Guochen received a notice from the Jinzhou District Court on February 23, 2021, that Mr. Ding had been sentenced to 2 years in prison and fined 5,000 yuan, even though he had already been unconscious for nearly a month due to a cerebral hemorrhage as a result of torture. His wife, Ms. Yan Qinghua, was sentenced to 3.5 years in prison and fined 8,000 yuan.
Mr. Ding, a 50-year-old math tutor, and Ms. Yan were arrested and had their home ransacked on July 10, 2019. Ms. Yan was released on bail in the evening, but Mr. Ding was held and tortured in Dalian Detention Centre. As a result, he suffered a cerebral hemorrhage and lost hearing in both ears. He was released on bail on October 1 in the same year.
Mr. Ding's condition improved after he returned home by studying the Falun Gong books and doing the exercises. However, the local police and personnel from the judiciary department kept harassing him. The pressure took a toll on Mr. Ding's health.
On January 27, 2021, he suffered a second hemorrhagic stroke. He was unconscious and had to be taken to an emergency room.
After he was first detained in 2019, his wife called his students and their parents, telling them that he could not tutor anymore because the police had taken him away. Some students were so upset that they started to cry. A student's father said to Mr. Ding's wife, "My son is in tears. When his mother told him to sign up for a different class, he said, 'I could never find another teacher as nice as Teacher Ding! I don't want to change! I only want Teacher Ding to tutor me!'"
Case 6. Ms. Yuan Xiaoman's appeal of wrongful sentence turned down by Dalian Intermediate Court
Beginning in May 2015, a wave of lawsuits was filed against Jiang Zemin, the former head of the Chinese Communist Party (CCP) and chief culprit in the persecution of Falun Gong. That was when China's Supreme People's Court implemented a new "Registration System Reform," which stipulated that all criminal complaints had to be accepted once received and dealt with according to law.
Falun Gong practitioners and their families submitted their criminal complaints against Jiang to the Supreme People's Procuratorate, asking it to file lawsuits with the Supreme Court and hold Jiang Zemin accountable for crimes against humanity in the persecution of Falun Gong.
By December 31, 2015, Minghui.org had received copies of more than 200,000 complaints filed by Falun Gong practitioners, 5,097 of them from Dalian.
Instead of handling the cases according to the new law, the CCP started to round up practitioners who had filed criminal complaints against Jiang. Ms. Yuan Xiaoman was detained in 2016 for doing just that. She refused to give up her faith in Falun Gong and was prosecuted.
Ms. Yuan was tried in the Zhongshan District Court on November 16, 2016. She was sentenced to 3.5 years and fined 5,000 yuan in December.
Ms. Yuan appealed to the Dalian Intermediate Court, which ruled to uphold the original judgement on April 26, 2017.
In addition to Ms. Yuan, five other practitioners were also sentenced for suing Jiang: Ms. Zhang Xia to 7 years and 5 months, Ms. Wang Shufang to 7.5 years, Ms. Liu Yumei to 3 years and fined 20,000 yuan, and Ms. Geng Ren'e and Ms. Qu Guixian to 4 years each.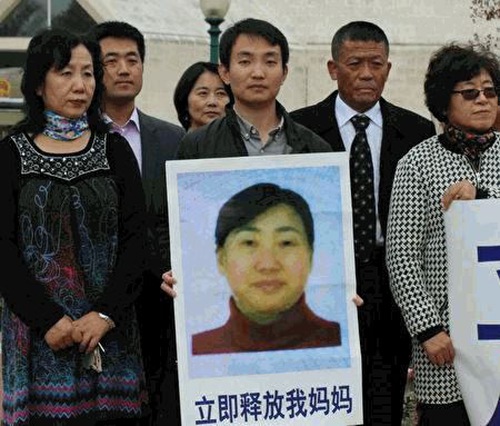 Views expressed in this article represent the author's own opinions or understandings. All content published on this website are copyrighted by Minghui.org. Minghui will produce compilations of its online content regularly and on special occasions.