Candidates standing for the 2020 Gold Coast City Council election recently met with Falun Dafa practitioners on December 28 and January 11.
Practitioners have welcomed a number of candidates to the southern Gold Coast weekly exercise group in Pratten Park, including mayoral council candidate Mona Hecke and independent Division 10 city council candidate Seema Chauhan.
Incumbent Division 10 city councillor Paul Taylor could not attend due to an urgent trip, but he expressed his best wishes for practitioners' future endeavors and said that he would closely watch the Broadbeach practice site as the election date approaches.
Ms. Hecke, who is president of the Gold Coast Active and Healthy Lifestyle Alliance, welcomed the opportunity to learn the peaceful and tranquil exercises of Falun Dafa.
Facing a busy election campaign, she said she really needed to "stretch and open all of her energy channels," especially while performing the first exercise called "Buddha showing a thousand hands." Ms. Hecke also found the third exercise "Penetrating the two cosmic extremes" to be very refreshing.
After completing the exercises, the mayoral candidate said that she could feel the movements' tone and harmonize her whole body without leaving her feeling exhausted like other forms of exercise. She said that she also felt a spiritual connection with mainland China.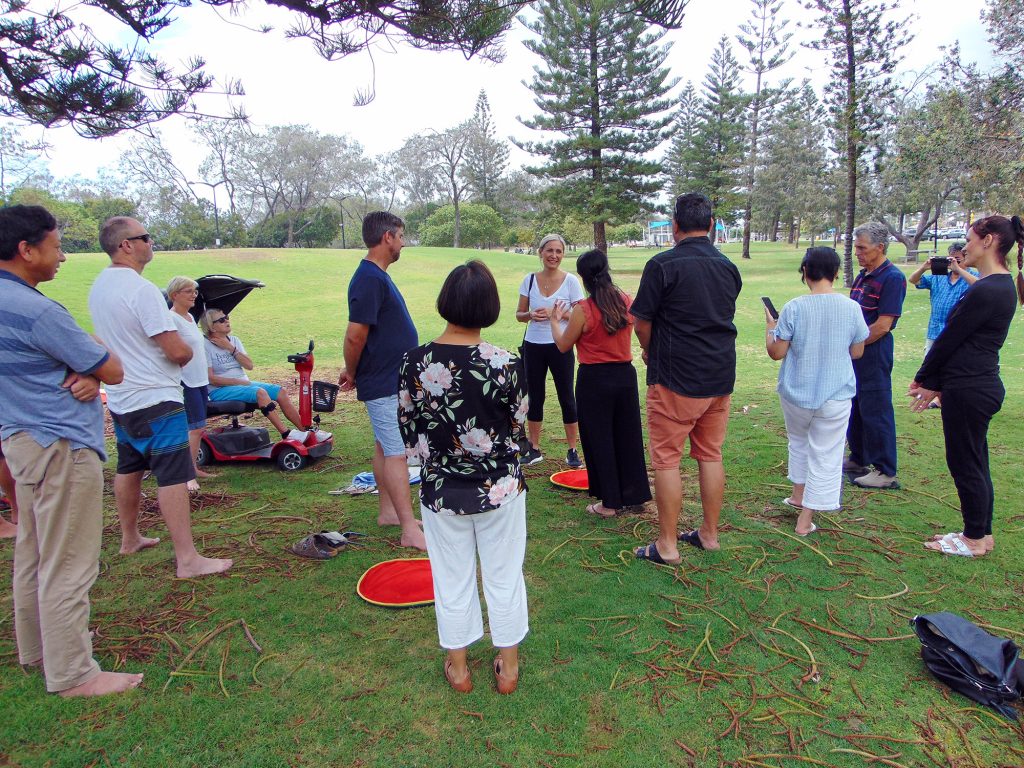 After hearing that former Chinese dictator Jiang Zemin forced the regime to reverse its policy of supporting and promoting Falun Dafa events and books, Ms. Hecke said that she could understand as her family had come from Germany, which was divided by the Iron Curtain during the Soviet era.
She also said she had been harassed and threatened during her election campaign and she could imagine what it must be like for mainland Chinese practitioners to be detained, tortured, have their organ harvested, and killed simply for living by the principles of truthfulness, compassion, and tolerance.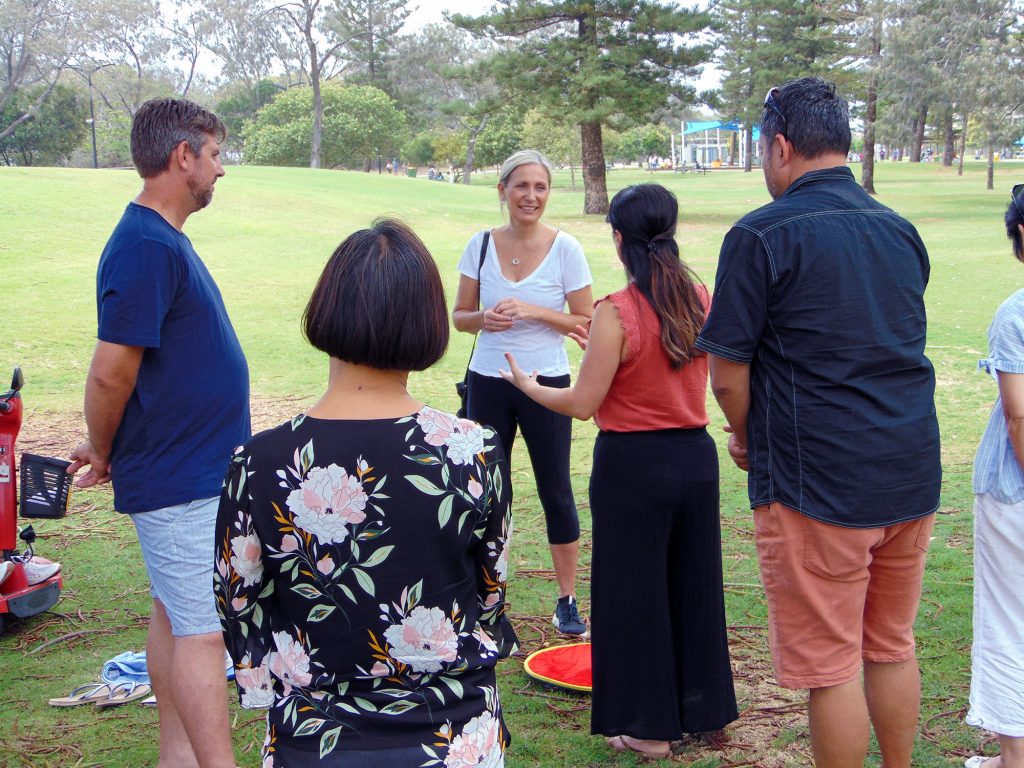 Ms. Hecke promised to help spread the word about Falun Dafa's classes run through the council's Active and Healthy program, adding that she enjoyed it so much she might return later.
She posted on Facebook, "I started the new year with Chinese meditation free every weekend morning in Pratten Park from 8:00 a.m. This ancient form of qigong aims to improve the health of one's body and mind through special exercises based on the universal principles of truth, compassion and tolerance."
"As your mayor I will practice the principles of truth, compassion, and tolerance and sweep our city clean," she wrote.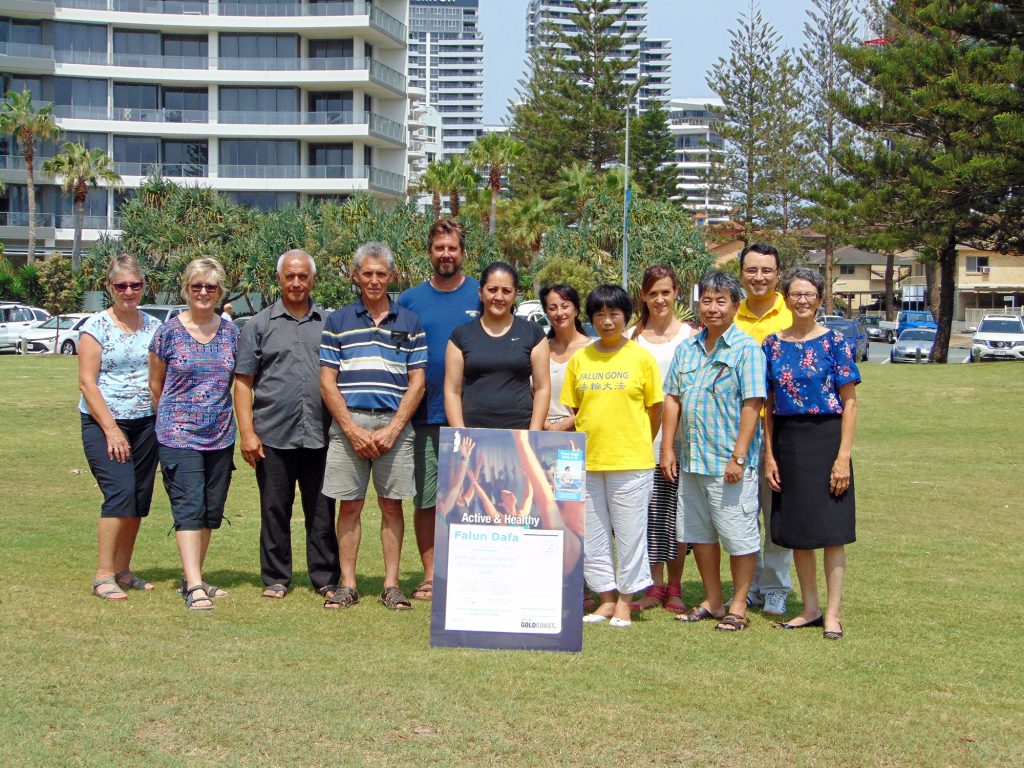 Seema Chauhan, who worked many years in Bollywood film production and was multicultural ambassador for the 2018 Gold Coast Commonwealth Games, was very keen to learn the Falun Dafa exercises. She quietly joined the group and performed all of the standing exercises with very little assistance. She was immediately able to cross her legs in the single lotus meditation position and quickly learnt by copying all of the movements in the fifth exercise called "Strengthening the divine powers".
After doing the exercises she said she found some of the movements challenging, and also asked practitioners for an update about the current situation in Mainland China and why the Chinese regime stopped supporting, sponsoring and promoting Falun Dafa more than 20 years ago.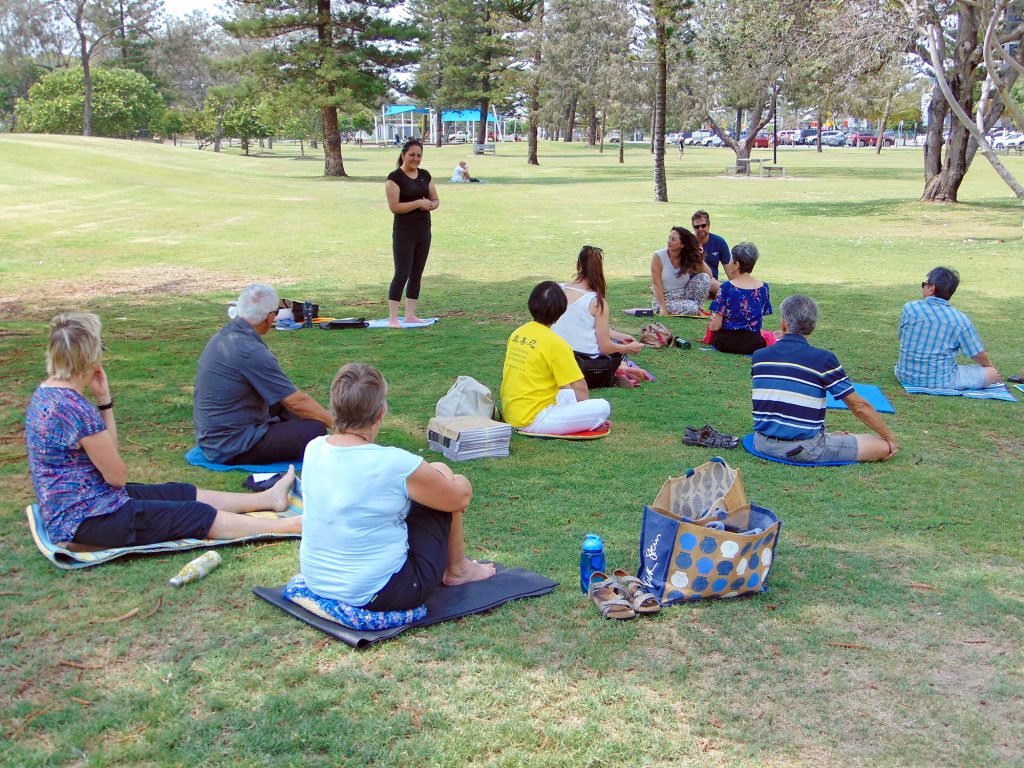 After Chauhan heard about the Chinese regime's 20-year-long persecution and concerns about its overseas diplomatic missions influencing Australian society and politics, she promised to remain a genuinely independent candidate who is never swayed by party politics that can easily be influenced by foreign powers. She believed elected officials should represent their voters and not foreign governments, adding the Chinese regime has no jurisdiction over Australia and the constitutional rights of its people to practice Falun Dafa.
She also asked for more information about the traditional Chinese performing group Shen Yun and when the local Falun Dafa Association would host the next show in Queensland. She mentioned a friend of hers had encouraged her to attend as an arts professional. Practitioners gave her a booklet and promised to keep her informed about the next show dates.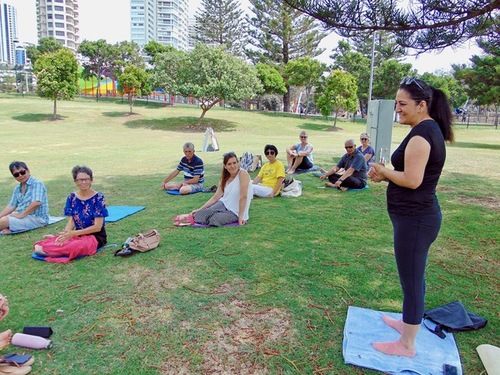 Practitioners thanked all elected representatives and candidates for taking the time to engage and learn more about Falun Dafa's volunteer work in the community.