The Tian Guo Marching Band was invited to participate in the 68th Hawke's Bay Harvest Parade on September 14, 2019.
This grand parade celebrates the coming of spring in the Southern Hemisphere and is held every September at Hastings, Hawke's Bay in North Island, New Zealand. The Falun Gong practitioners' entry was warmly welcomed by the audience.
Parade organizer Te Rangi Huata said, "About 1,500 people from 55 groups, including communities, schools, and businesses, participated today's parade.
An estimated 25,000 people attended it. This is the largest parade in Hawke's Bay and it's supported by the surrounding communities. All our communities gather together. It symbolises that we will be more prosperous in the coming year."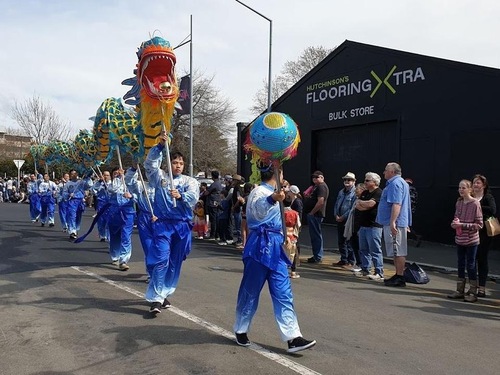 The parade route was lined with people by 10:00 a.m., who cheered excitedly when the organiser announced the start of the parade.
Many people clapped in time to the Tian Guo Marching Band's drums. The band was followed by a colorfully decorated float from which practitioners dressed as fairies waved to people. Many also waved back.
The practitioners' entry, which included the dragon dance, was warmly applauded and received rounds of cheers. Several people took photos and videos.
Practitioners also distributed information about Falun Dafa along with paper lotus flowers, which were very popular.
Peggy from Hastings praised the Tian Guo Marching Band, and exclaimed, "They are the real eye-popper! I like them so much! I love their music. I love to see how they performed with a variety of instruments. Music is the most universal language in the world – something we can all understand no matter where we're from. I felt very happy listening to their music. The band marched in good order and played perfect sounds. They are my favorite group in this parade."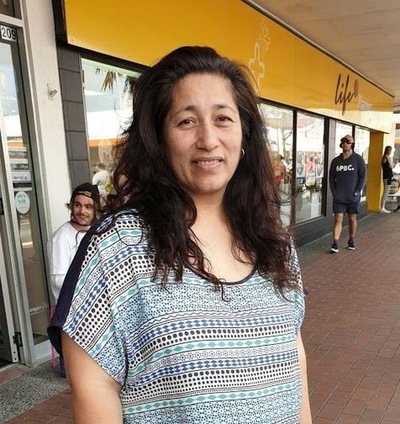 Chahat and her mother Charan, who immigrated from India to New Zealand seven years ago, said they had attended the parade every year. They said they particularly loved the music played by Tian Guo Marching Band and hoped that the band participates every year.
(Clearwisdom)
---
31 total views