Falun Gong practitioners introduced the ancient spiritual practice to the public at the Taupo market on July 6, 2019.
As part of the day's events, they demonstrated the exercises, did the popular dragon dance, and had an information stand. Many people stopped by and asked about Falun Gong.
Monika Geister, the market coordinator, moved to New Zealand from Germany many years ago. She said, "I feel peaceful and serene when I pass by the Falun Gong booth." She also remarked that she felt the positive energy of the dragon dance team.
Monika said, "Truthfulness-Compassion-Forbearance. This is what the world needs now! Especially the forbearance."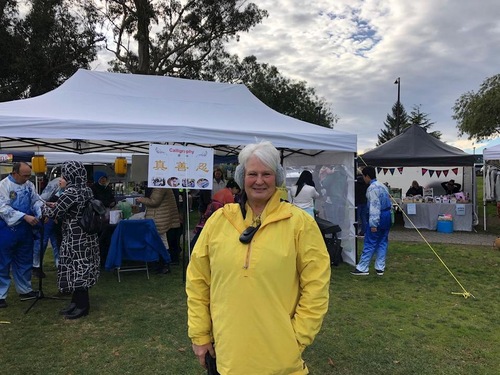 Ms. Geister said that everyone wished to live in peace. She sincerely appreciated the practitioners' participation in the market and hoped they would come back.
Richard Blackmore, his daughter Amy and son-in-law Joe especially loved the dragon dance performance. They were pleased to see practitioners participating in the market and introducing Chinese traditional culture.
Mr. Blackmore and his family were shocked to learn that the CCP has persecuted Falun Gong for 20 years and conducted live organ harvesting from prisoners of conscience for profit.
They mentioned that they were paying attention to the situation in Hong Kong and hope that the human rights plight in China will improve.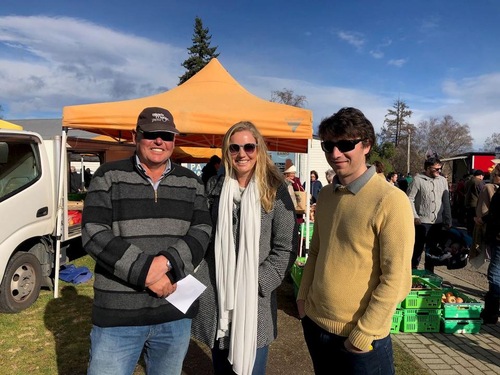 Ryan, his wife Tracy and their children, Ethan and Liam stopped to talk with practitioners. Tracy took several photos of the practitioners' performances and said they felt very lucky to see practitioners demonstrate the exercises and perform the dragon dance.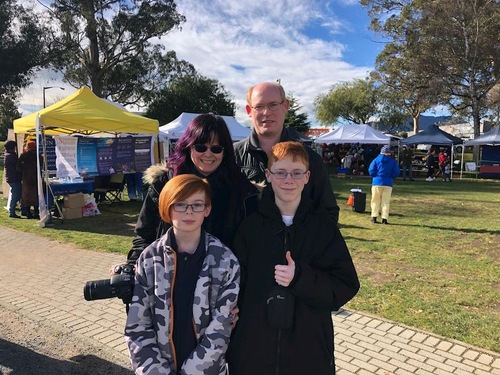 (Clearwisdom)