Falun Dafa practitioners were once again invited to participate in the annual multicultural festival in Toowoomba in Queensland, on August 11, 2019.
Dressed in bright yellow jackets, practitioners demonstrated the five sets of exercises, attracting the attention of many event-goers.
"No one should be persecuted for their belief"
Curious, Karen Smith stopped to learn about Falun Dafa. She was surprised when she was told the peaceful meditation practice is persecuted in China.
When she learned that hundreds of thousands of practitioners were tortured for their belief, she immediately signed the petition calling for an end to the atrocities.
Her friend also signed the petition. Before leaving Karen said, "No one should be persecuted for their belief."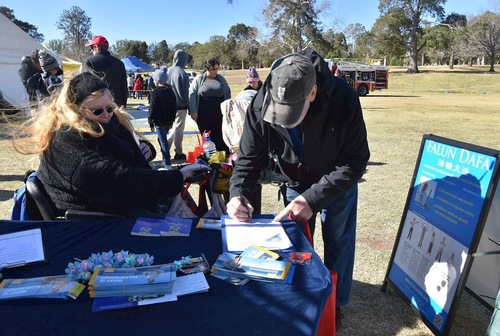 A man from India read the petition carefully and asked several questions. After listening carefully, he and his wife decided to show their support by signing the petition.
A student from Nepal studying at South Queensland University was very interested in learning Falun Dafa after a practitioner told her how it helped him quit smoking. Many people asked where they could learn the exercises.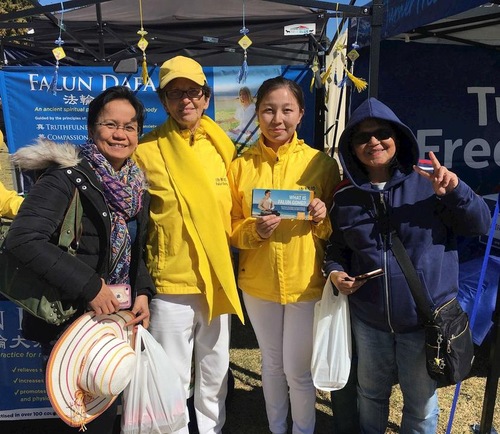 Five practitioners were invited to demonstrate the exercises on stage in the afternoon. John David, a Western practitioner, introduced each of the exercises and shared about the benefits he and his wife have experienced through practicing Falun Dafa. His speech was well received and applauded by spectators.
37 total views