A story about a middle school principal in Bangalore, India, is widely known in the town of Chintamani.
A few years ago, Varkey, the principal, had a dream in which he saw many people practicing a Chinese cultivation system on a large square. He was amazed and started to look for this practice after he woke up.
Two years later, seemingly by luck, he learned that the practice was called Falun Dafa (also known as Falun Gong) and that it was free to learn.
He invited practitioners of this self-improvement cultivation practice to teach his students and faculty, who said they had more energy after doing the exercises. The students also focused better on their studies.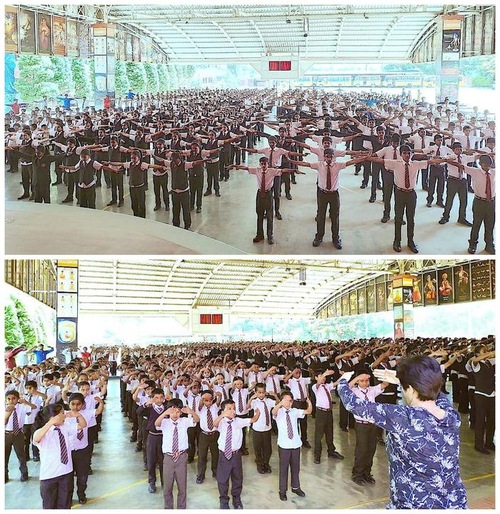 On June 18, Principal Varkey invited the practitioners back. At the entrance of the school, they saw large gold letters that read: "Falun Dafa is good" and "Truthfulness-Compassion-Tolerance."
Principal Varkey and his wife Rose Ma invited practitioners to their home, located on the campus. Rose told them an amazing story.
One morning, she saw a silver Falun law wheel symbol rotating in her house, and she could vaguely see the inner structure of the Falun. It kept rotating as it moved toward the ceiling. She was astonished and watched as it stopped before reaching the ceiling.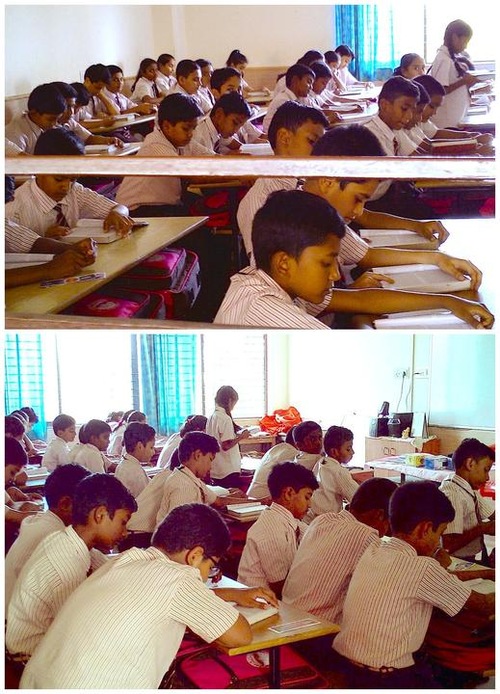 Rose said, "The Falun radiated in an extremely bright silver light, and inside I saw colorful patterns."
More than 600 students and faculty members learned the five Falun Dafa exercises from the practitioners. The students then read Zhuan Falun for their morning reading.
(Clearwisdom)