The "Peaceful Journey of Falun Dafa" photo exhibit was held in the city libraries of two northern Croatian cities. The first exhibit took place in the city library of Metel Ozegovic, in Varazdin, where the exhibition was on display from December 8, 2017 to January 8, 2018. The second exhibition was held in Nikola Zrinski, in Cakovec, from January 8 to February 15, 2018.
Citizens of both cities had their first opportunity to experience this international exhibition which has been held numerous times across the country.
These exhibitions were also an opportunity to introduce Falun Dafa, a traditional mind-body cultivation practice from China that is practiced all over the world. The public learned about the persecution of the practice in China, as well as the peaceful appeals taking place around the world.
The exhibitions were announced via the Internet, by a notice on the cities' respective websites, and some visitors were personally invited by practitioners or librarians themselves.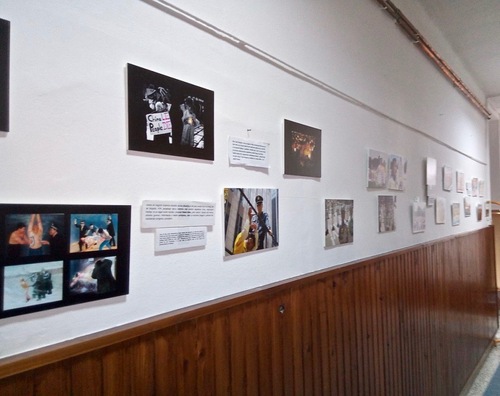 Each exhibit opened with a short introduction by practitioners about Falun Dafa, and the concept of the exhibition.
Library directors were also present at the exhibitions in both cities. At the end of the introduction, visitors were given leaflets and handmade paper lotus flowers, a symbol of purity and resilience in Chinese culture.
Interested visitors also watched the documentary "Decade of Courage," after which the practitioners taught the Falun Dafa exercises.
One older lady from Cakovec showed great interest in Falun Dafa and suggested that the practice be presented and the exercises taught to members of the Association of Retirees of the City of Cakovec.
(Clearwisdom)
25 total views