The Peabody Award-winning film Human Harvest was screened at the Taiwan Legislative Yuan last week. Sponsored by the Taiwan International Organ Transplant Association and several lawmakers, a forum on the topic of state-sanctioned organ harvesting in China was held after the screening.
The viewers said they believed that the Taiwanese government should inform the public, and ban "organ trips" to China.
Illegal Organ Sources in China.
The documentary described evidence that showed how many organs used in transplant surgeries were forcibly harvested from imprisoned Falun Gong practitioners.
Dr. Ding Kaiting, a representative from the Organ Transplant Association, pointed out in his speech at the forum, that it takes 113-138 weeks to find a liver that matches a patient in England, the country that has the best and most mature organ donation system.
"With significantly fewer donors, how can the waiting time in China be only two weeks?" Dr. Ding asked, "This suggests that there are illegal sources in China."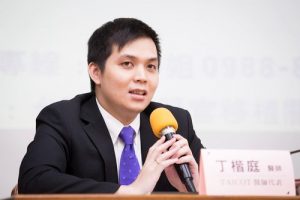 Chu Wanchi, a lawyer from the Organ Transplant Association, called upon the Taiwanese government not to side with the Chinese Communist Party on this issue. She said she applauds the bill passed in 2015 that bans organ tourism trips to China.
"It is the first such bill in Asia," Chu said, "But some Taiwanese still go to China for organ surgeries. Law enforcement should address this."
It is Taiwan's Responsibility to Stop Forced Organ Harvesting
Several legislative members condemned this human rights crime in China.
Hong Zongyi expressed strong support for Falun Gong's peaceful resistance to the persecution.
Gao Zhipeng emphasised the universal values of human rights. He said it was Taiwan's responsibility to make its voice heard and draw international public attention to the Communist Party's crimes.
Liao Wanjian believes that the government should do more to let the public know about the laws on organ transplantation and organ tourism trips.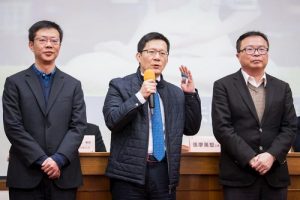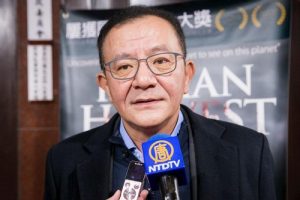 Let Everyone Know and Stop the Persecution
Ms. Chen and her high school class were shocked by the facts revealed in the documentary.
Mr. Jiang, a student in Ms. Chen's class, said that the screening was very meaningful. He said he would tell more people about what he learned from the film.
"Everyone should help," another student said, "Falun Gong practitioners have suffered so much. We should do something."
Mr. Weng Chenen, a student from Taipei Business College, said he believed if everyone remained silent, then the persecution could be extended to non-Falun Gong practitioners. "The Communist Party will not stop if no one stops them. So we should make our voices heard, and let more people know about it."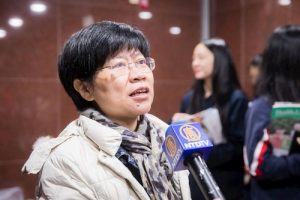 3 total views