Five Shen Yun Performing Arts touring companies performed in five cities in North America and Asia February 18 and 19, 2017: Minneapolis, Minnesota; Baltimore, Maryland; Philadelphia, Pennsylvania; Chicago, Illinois; and Taipei, Taiwan.
Sold-out houses were common. The Merriam Theater in Philadelphia added two shows to the originally-scheduled ten performances due to the large demand. The local presenter also added seats that were previously not on sale to accommodate all the requests.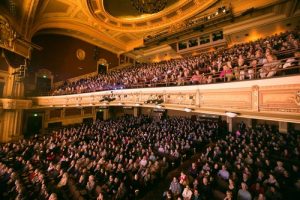 "Brilliant" and "Exciting"
"Quite exciting…I'm just thrilled to be here," said Marilyn Miglin, a beauty authority and an author.
"I'm a former dancer and I know how talented they are! Those extensions and those steps were brilliant. They are very difficult to execute," she commented.
"Truly Impressive"
"The performance was truly impressive," said Clarence Lam, a state delegate to the Maryland General Assembly.
"It was great to see all the cultural performances by some very classically trained dancers," he said. "It was really inspiring to see so many different types of dances."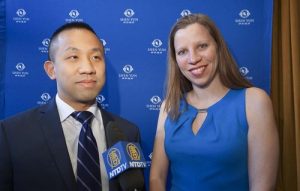 "Visually Stunning" and "Awe-Inspiring"
"Visually stunning…It was awe-inspiring," said banker Sid Razdan.
"Takes you back to the history of ancient times. I liked the integration with the screen and the foreground," Mr. Razdan said.
"I think that [the divine] was really well shown. It was well captured," he added.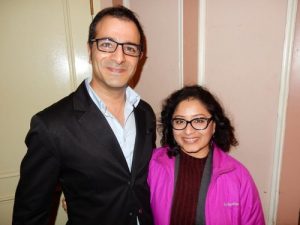 "Natural" and "Inspirational"
"It was great…The choreography was amazing," said Valerie Borman, a singer at the Woodloch Pines Resort in Hawley, Pennsylvania.
"The blending of the Western orchestra with the Chinese instruments…meshed very well. It sounds so natural, and it was inspirational," Ms. Borman said.
She also thought the solo vocalists were "very talented" and "really wonderful."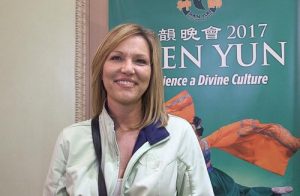 "Beyond Everything"
"I've never seen anything so beautiful in my life," said Beatrix Kovacs, a stem cell researcher at Northwestern University.
"Beyond everything…The dancing, the message is above everything else," she marveled. "The most amazing thing about the performance was the synchronicity. Every angle is the same."
"It's the most inspiring show I have seen. They are the best in the world," her friend added.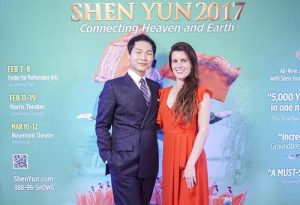 Shen Yun will continue its North American tour with upcoming performances in:
Madison, Wisconsin, February 22–23
Raleigh, North Carolina, February 25–26
St. Louis, Missouri, February 25–26
Evansville, Indiana, February 25–26
For more information on tickets and dates, please visit http://shenyun.com.