More than half of Members of the European Parliament (MEP) have co-signed Written Declaration (2016/WD48) as of July 12. The written declaration requires the European Parliament to take action to stop state-sanctioned organ harvesting in China.
Falun Gong practitioners from 13 European countries held rallies in front of the EU Building in Strasbourg, France from July 6 – 8, raising awareness of and expressing support for for WD48. The written declaration was initiated by 12 MEPs.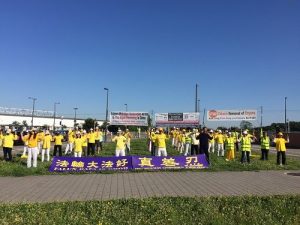 Arne Gericke, a MEP from Germany who is one of the initiators of WD48, believes that stopping the forced organ harvesting is not only important to Chinese people, but also to Europeans.
Gericke said that the EP should pass laws to forbid medical insurance from covering organ transplants that are involved in the illegal organ trade.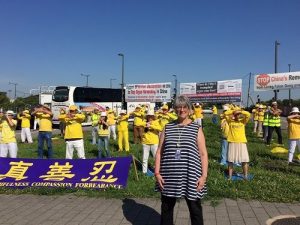 Hans-Olaf Henkel, a MEP from Germany, said although he knew well about the organ harvesting and had written to Chinese organizations to express his concern, the newly discovered evidence of organ harvesting still shocked him. He said that we should try the best to stop it.
Many lawmakers came to up to the group of practitioners over the three days and encouraged them to keep up the peaceful resistance.
Julie Ward, MEP from U.K. said that we should clearly make our voice. Organ harvesting should not be happening in the 21st century.
Gerald Batten, MEP from U.K., talked to practitioners for 30 minutes, and listened to two practitioners tell their own experiences of torture in China.
Batten said he is glad to support this declaration. It is his responsibility, he said. He also praised Falun Gong practitioners for their courage, which deeply moves him. He believes that practitioners will keep up the peaceful resistance till they win.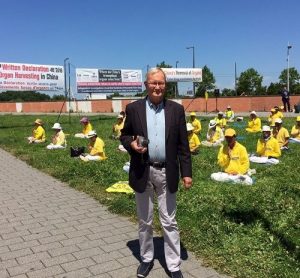 Tunne Kelam, MEP from Estonia and a long-term supporter of Falun Gong, said the results from the independent investigation on organ harvesting have made a deep impact. People should know what they don't, he said.
Kelam said the European governments have not warned their citizens, and people don't know that Chinese people are being killed for organs. It is Europe's responsibility, he said.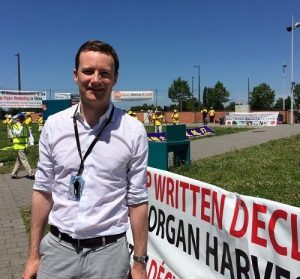 Seb Dance said that many people, including the lawmakers, have witnessed practitioners' activities, which raise the public awareness. It is remarkable, he said.
"Your voice will be heard by the world."
Jonathan Tessier, an independent reporter from Paris, completely supports Falun Gong peaceful efforts to resist the persecution. He said: "I hope your voice will be heard by the European Parliament. This crime has been reported by many media. I hope your voice will be heard by the world."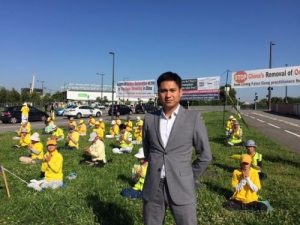 Jauffrray, a security guard of the EU Building, heard about the organ harvesting from his coworkers. He read the materials, and came to practitioners for more information.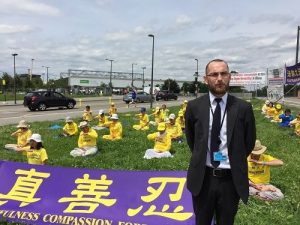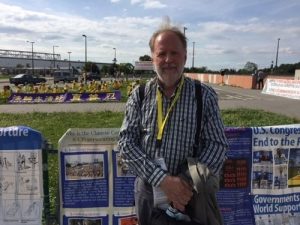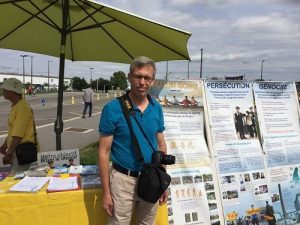 (Clearwisdom)
7 total views