(Minghui.org) The Celebration of Nations cultural festival hosted by the Missouri University of Science and Technology draws thousands of attendees from the university, the hosting city of Rolla, and neighboring areas every September. The event features international food, performances, children's activities, and various booths.
For this year's event on September 23, 2023, Falun Dafa practitioners held a booth to demonstrate the exercises and raise awareness about the practice. Festival-goers were delighted to receive lotus flower keepsakes. They learned about how the practitioners in China, like the lotus flower that grows up beautifully from muddy waters, remain steadfast amidst harsh persecution under the communist regime.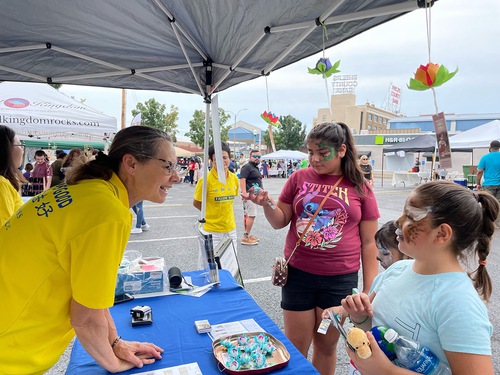 Recognising the goodness of a practice that is centered on Truthfulness, Compassion, and Forbearance, many visitors signed up to be informed about upcoming Falun Dafa exercise classes. A young man was pleased to learn that the classes are offered for free and said to his wife while signing-up, "I'm really excited about this! This is exactly what I'm looking for." Another woman signed up for the class and then brought four friends back to the booth to sign-up.
As the event was winding down, a woman was passing through the practitioners' booth on her way to her car. A practitioner called out to her, offering her a lotus flower and she came back to learn more. In the end, she put down all her bags to sign up for the exercise class and said with a smile, "I feel better already!"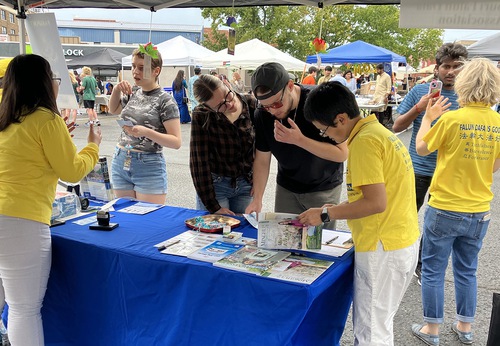 Copyright © 2023 Minghui.org. All rights reserved.