(Minghui.org) Falun Dafa practitioners living in Guadeloupe and Martinique, French overseas provinces in the Caribbean, held an event at the Place des Esclaves, in Basse-Terre, Guadeloupe's capital, on Thursday July 20, 2023, to tell people about Falun Dafa and how the Chinese Communist Party (CCP) persecutes it in China.
The practitioners held an information day event on Saturday, July 22 in Martinique's capital, Fort de France.
The Event at Basse-Terre's City Centre
Every year many Guadeloupeans who live and work in France return to the island to spend their holidays so practitioners felt this was a chance for them to learn about Falun Dafa.
The governor of Basse-Terre immediately approved the event and even sent city employees to trim the grass in the small square on the day before.
Despite the hot weather, there were many passersby who stopped by the information booth to learn about Falun Dafa and the CCP's persecution in China. People signed the petition that calls for an end to the persecution and the disintegration of the CCP.
Many people stopped to read the banner with messages that condemn the CCP. People stopped and talked to practitioners with great interest. One person said, "No wonder the CCP persecutes people. This is a perverted regime!" Some people were interested in practicing Falun Dafa.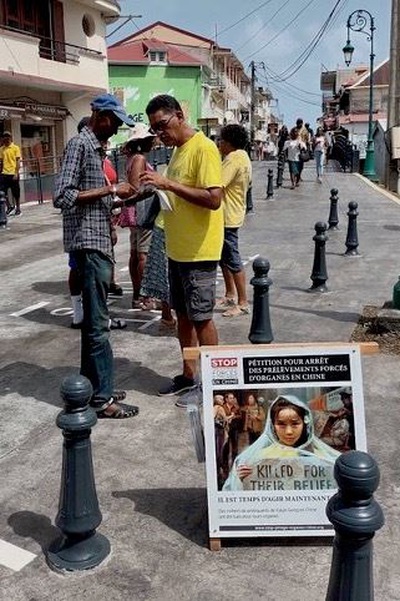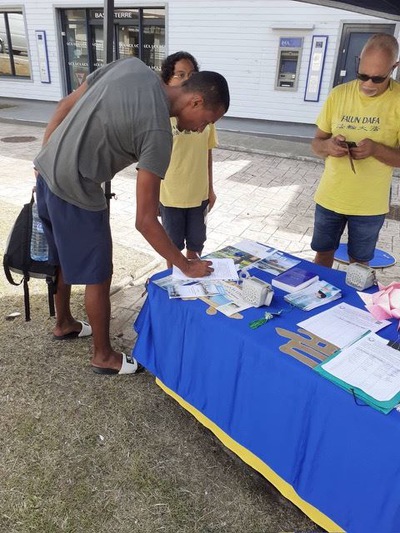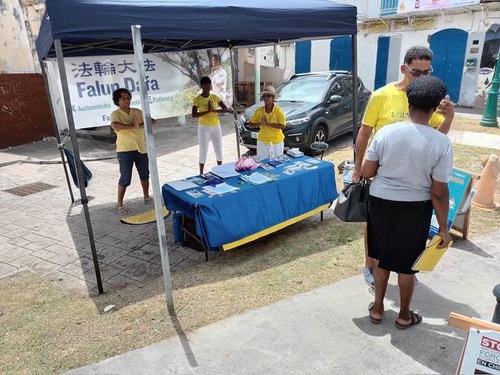 Event on Martinique Island
Falun Dafa practitioners on Martinique Island held an event at Fort de France on July 22, 2023 to expose the CCP's persecution.
Upon learning about this persecution, which has been going on for 24 years, the locals were very moved and seriously listened to the details.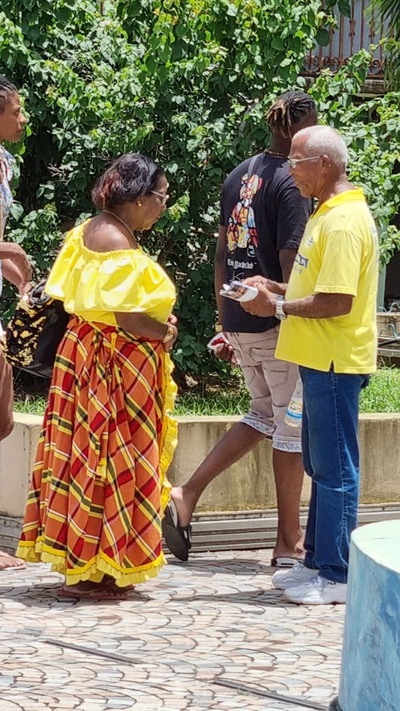 Chinese version available
(Clearwisdom)
Guadeloupe, France: Introducing Falun Dafa at Community Centers and on the Beaches