(Minghui.org) The Art of Zhen Shan Ren (Truthfulness, Compassion, Forbearance) International Exhibition was held in an art gallery in Carnot Street, Pau, France from June 9-14, 2023. Fifty-three pieces of artwork illustrated Falun Gong practitioners' realm of cultivation when following the Falun Dafa principles of Truthfulness-Compassion-Forbearance.
A continuous stream of people visited the exhibition. Visitors told the reporter that they had been deeply touched. Some were in tears.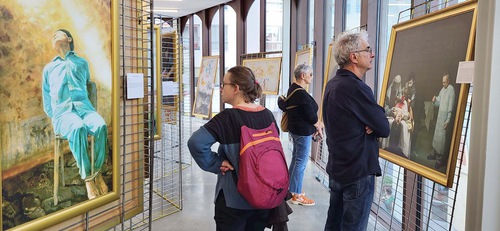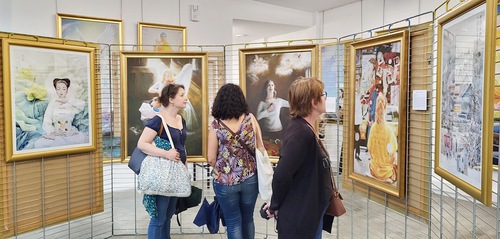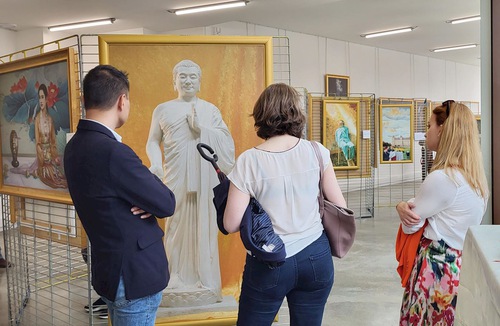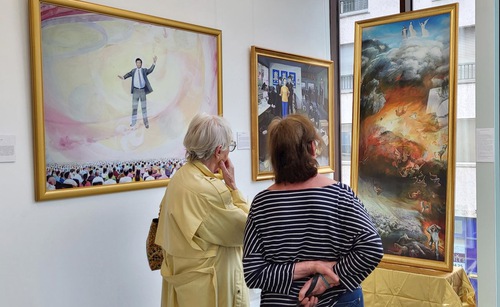 Ms. Béatrice Lartigue, a local resident, told the reporter, "The artists have projected hope through charming colors and lights. It's hard to imagine that after experiencing the cruelty of the persecution, they [Falun Gong practitioners] show their restoring ability instead of the darkness of the persecution."
Victor, a third-year college student of Art History, said that the artwork had sent a strong message. This wasn't an ordinary art exhibition people were used to seeing. He found the artwork touching, realistic, and filled with spirituality. He praised the artists for their outstanding job of showing the main character's inner world, which brought out more and deeper meanings.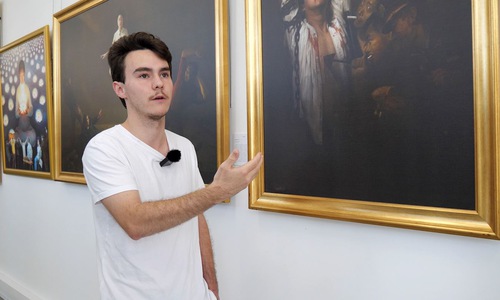 Somson, an oil painting and sculpture artist, said she could sense that the artists of these works had shown something powerful, given their experience of suffering from the persecution. "When they reach a certain level of tranquility, the Chinese Communist Party (CCP) won't be able to shake their faith by torturing them. It's unacceptable!"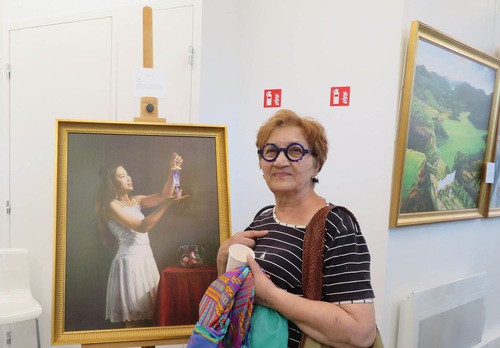 Local resident Mr. Marc Vignau said, "The persecution brings shame to the torturers. Persecution of various groups of people exists in China because of the Communist regime. It's abnormal and unacceptable in today's world."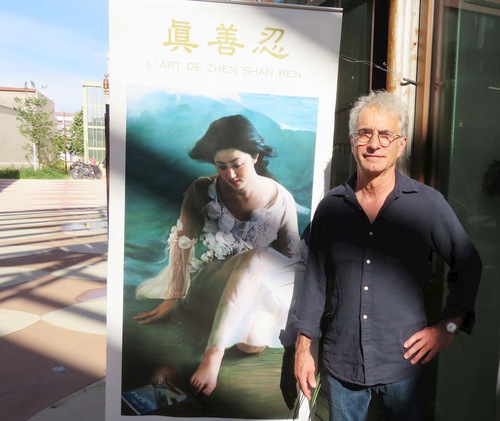 Mr. Jean-Louis Guinero, a retired law enforcement officer, praised the artwork, "They look solemn and magnificent. The persecution of Falun Gong is unacceptable. It's unfortunate that such comportment still exists in the 21st century. I'm sad!" He thanked Falun Gong practitioners for bringing the exhibition to France. The exhibition for him was so touching that he couldn't find the right words to describe his feelings and impression.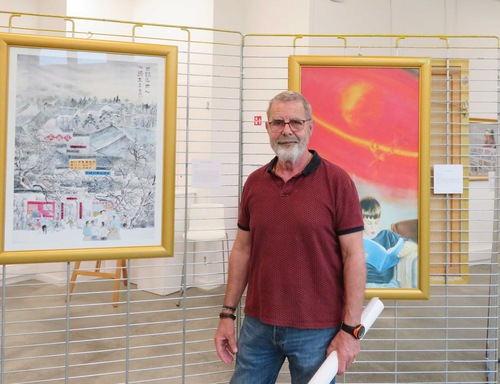 Ms. Patricia Soubirou couldn't help crying after seeing the art exhibition. "It's so beautiful but so tragic! The persecution shown in the artwork is horrible. It must be exposed! It can't continue. It can't!" She hoped to see Falun Gong practitioners continue to expose the persecution.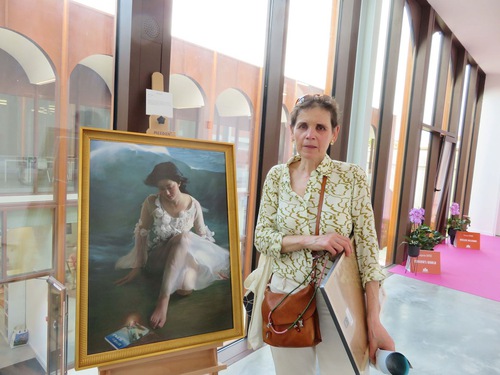 Ms. Isabelle Pene, who works in a school library, said that the exhibition was significant and that she would recommend the art exhibition to high school students. She said she had been stunned by the energy emanating from the artwork and the realistic depiction of the persecution. She learned from the exhibition the reality of no freedom under the Chinese Communist regime. Isabelle said she could see Falun Gong practitioners' courage and unyielding spirit, as well as the value of Truthfulness-Compassion-Forbearance.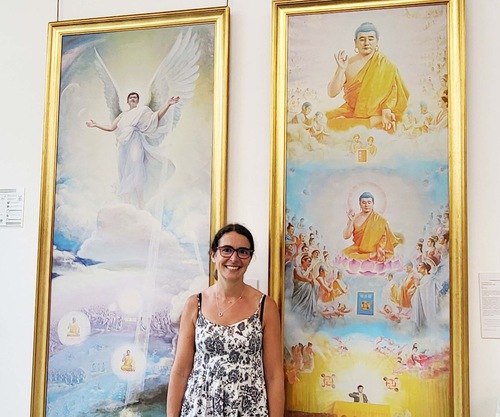 Chinese version available
(Clearwisdom)