(Minghui.org) From mid-January to the Lunar New Year on January 22, the eight touring companies of Shen Yun Performing Arts continued their world tour with performances in the United States, Japan, and the Netherlands.
"Touched My Heart"
Louis Farrell, a program director at Immigration and Customs Enforcement (ICE), and his wife Carolyn saw Shen Yun in Fairfax, Virginia, on January 22.
"Unbelievable. I've never seen this many dancers display such beautiful dancing together. They wore beautiful costumes and were able to perform in such synchronisation. Really incredible," Mr. Farrell said.
"[The show] touched my heart… The values displayed in the show – perseverance, truth, justice. I firmly believe in these values. The show presented them to us in such a beautiful way," he said.
"A Message for Every Country"
Prosthodontist John Murrell saw Shen Yun in Raleigh, North Carolina, on January 21.
"The beauty of some of the ancient dance that's espoused in the dancers, really wonderful, wonderful to see," said Dr. Murrell.
"Truth, compassion, and tolerance or forbearance. And those are important virtues in life. In health professions, we need that to help support our patients, something [that has] always been very dear to my heart.
"Focus on those virtues is outstanding to have. And I think Shen Yun helps bring that to the public, that sometimes I think is lost. And that's a message not just for any one country, but a message for every country," he said.
"Magnificent" and "Compelling"
Steve Hase, Executive Director of Pathways Innovation, and his wife Ashley saw Shen Yun in Greensboro, North Carolina, on January 18.
"The magnificent beauty of it, the storytelling, it's very compelling," Mr. Hase said.
"Truthfulness, Compassion, and Forbearance, are certainly virtues that most faiths ascribe to. And yet for an arbitrary power, the regime to try to squash that, it's appalling," he said of the piece portraying the Chinese communist regime's persecution of Falun Gong.
"Thank you. Your persistence, your diligence, your excellence, has moved us deeply. And so thank you for staying the journey and for bringing your gift to us," Mr. Hase said.
"I agree too. They're extremely gifted… It's just an exquisite performance. Everything from the costumes to every single step and the dance they take, it's just lovely. In my opinion, it's really perfection," Mrs. Hase said.
Mr. Hase would like to say to the Artistic Director: "Thank you. God bless you. May your message of cultural revival reach every person in the world, and maybe he'll have an influence back in the homeland. I hope you have an influence back in the homeland."
"Beauty and Inner Compassion Has a Great Strength"
Thomas Oldenburg, a former senior space policy analyst at Aerospace Corporation, saw Shen Yun in Fairfax, Virginia, on January 22.
"I think [Shen Yun] shows both the good and evil—but many times we can see that good overcomes evil," said Mr. Oldenburg.
"It was the fact that beauty and inner compassion has a great strength. And that strength is demonstrated. And we see that both in the performance, the actors, and even the storyline itself, and I think that can carry on to today's society," he said.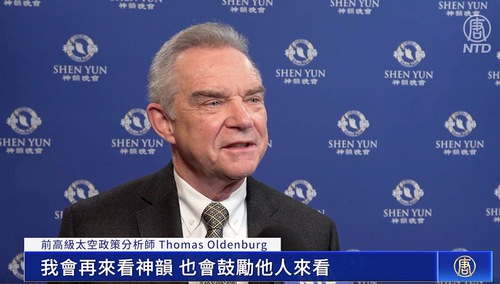 "Doing Its Best to Preserve Chinese Traditional History"
David Stilwell, former Assistant Secretary of State for the East Asian Pacific Bureau, at the State Department, saw Shen Yun in Colorado Springs, Colorado, on January 18.
"The combination of the music and the dancing was at some times uplifting, you know my toes are tapping, and I want to get out of my seat. But it was also very calming and soothing and relaxing. So we hit both ends of the spectrum," Mr. Stilwell said.
"The best thing about it is it's doing its best to preserve Chinese traditional history, Chinese culture… Think about it—since 1949, the Great Leap Forward, the madness of the Cultural Revolution. Were it not for people like [Shen Yun], all those treasures would have been destroyed, all that history, all the relics would have not been around today. So again, appreciate what you all are doing to preserve Chinese culture.
"When Shen Yun comes to town, I thoroughly recommend getting out and seeing it. It's very different than what you've seen before, but in many ways it's familiar too.
"If you can see it, take the chance. Go out and be surprised," Mr. Stilwell said.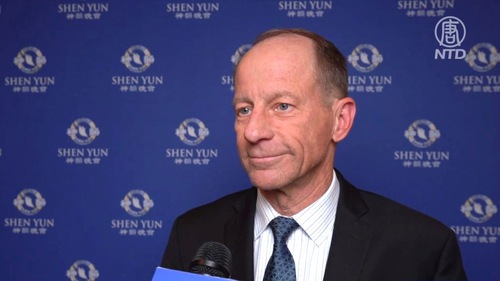 "They Just Have a Special Quality About Them"
Dr. Michael Gaeta, dietician-nutritionist, herbalist, acupuncturist, and the founder of the Gaeta Institute, saw Shen Yun in Denver, Colorado, on January 20.
"You could tell that the dedication of the performance company is immense… It's an entirely different performance than last year. So to learn an entirely new show the next year is quite an impressive feat," Dr. Gaeta.
"But you just see the performers are radiant. Just in who they are, you can tell they just have a special quality about them, which is very beautiful and very radiant. And that comes through in all of their performances. It was wonderful.
"For me, it awakens that remembrance that I can do that too, and that I can bring forth more of my own innate beauty, divinity, virtue, service, contribution, and goodness in my daily life," he said.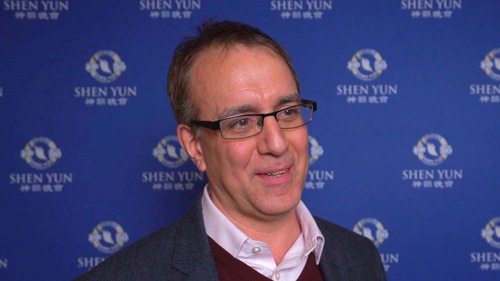 "I Feel Humbled to Be Here Tonight"
Jonathan Booth, the CEO of JKB Associates and a state trainer for LegalShield Business Solutions, saw Shen Yun in Portland, Oregon, on January 20.
"It is indescribable. The balance, the poise, the message, the movement, the control, is just unbelievable. Outstanding. I'm 70 years old this year, and I have never seen anything like it. It is remarkable," Mr. Booth said.
"The message seemed to be traditional, yet it spanned many faiths and no faith. And it was really a message for every day and for every man and woman.
"I had a terrible day, a lot of things going wrong today. But I came into the show and out of the show feeling renewed and refreshed.
"I think that brings hope to all of us and is interpreted in many ways.
"Oh thank you. Because your performance was so exquisite. And your commitment and dedication to your art form was remarkable. And I feel humbled to be here tonight," he said.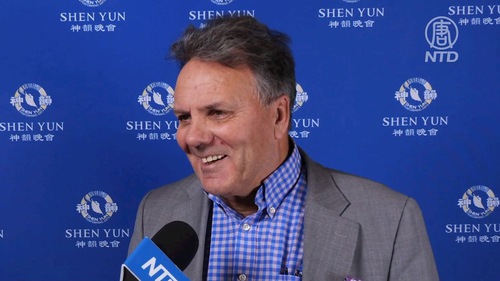 ***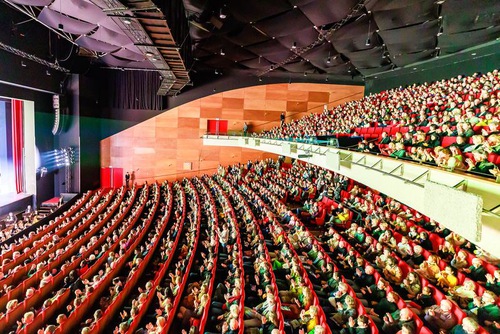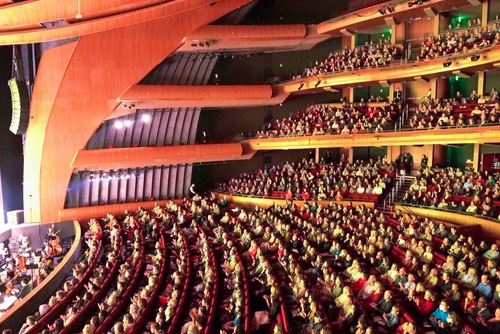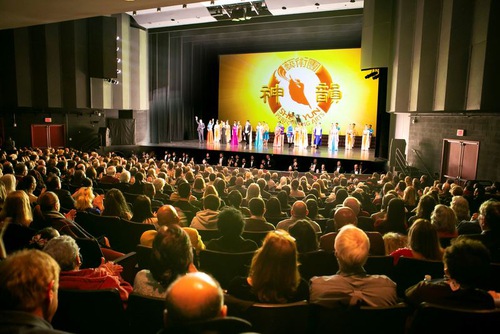 Upcoming Performances
Shen Yun continues its 2023 tour with upcoming performances in:
Washington, D.C., January 29
Kansas City, Missouri, January 29
Providence, Rhode Island, January 29
Fresno, California, January 29
Memphis, Tennessee, January 29
Cincinnati, Ohio, January 29
Bilbao, Spain, January 29
Nagoya, Japan, January 29–30.
Chinese version available
(Clearwisdom)
251 total views