(Minghui.org) July 20, 2022, marked 23 years since the Chinese Communist Party (CCP) began to suppress Falun Gong in 1999. Around this anniversary, Falun Gong practitioners in 38 countries submitted an updated list of perpetrators, including those in the law enforcement, judiciary branches, as well as the Political and Legal Affairs Committee, to their respective governments, urging that those on the list (and their family members) be barred from entry and their assets frozen.
The 38 countries are: the United States, the United Kingdom, Canada, Australia, New Zealand, France, Italy, Spain, the Netherlands, Poland, Belgium, Sweden, Austria, Ireland, Denmark, Finland, Czechia, Portugal, Greece, Hungary, Slovakia, Luxembourg, Croatia, Slovenia, Latvia, Estonia, Cyprus, Malta, Japan, South Korea, Indonesia, Switzerland, Norway, Liechtenstein, Israel, Mexico, Chile, and Dominica.
Please refer to the article "New List of Perpetrators Submitted to 38 Governments on the 23rd Anniversary of the Persecution of Falun Gong" for details.
Fan Huaping, the deputy secretary of the Shandong Provincial Political and Legal Affairs Committee is on the list.
Perpetrator

Information
Full Name of Perpetrator: Fan (last name) Huaping (first name) (范华平)
Gender: Male
Country: China
Date/Year of Birth: October 1962
Place of Birth: Luxi, Yunnan Province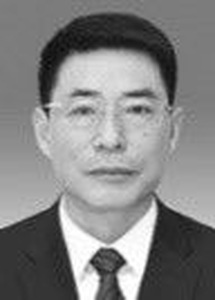 Title and Position
July 2019 – Present: member of the Party Leadership Group of Shandong Provincial Government, deputy Shandong governor, deputy secretary of the Shandong Political and Legal Affairs Committee (PLAC), CCP secretary of Provincial Public Security Department, president of Shandong Police College
June 2019 – July 2019: member of the CCP Leadership Group of Shandong Provincial Government, deputy secretary of the Shandong PLAC, CCP secretary of Provincial Public Security Department
January 2018 – June 2019: vice governor of Hainan Province, deputy secretary of the Hainan PLAC, director and CCP secretary of the Hainan Provincial Public Security Department
February 2017 – January 2018: deputy secretary of Hainan PLAC, director and CCP secretary of the Hainan Provincial Public Security Department
Major Crimes
Since Fan Huaping was appointed deputy secretary of the Shandong PLAC and Party secretary of the Public Security Department in July 2019, he has actively followed the persecution policy against Falun Gong in Shandong Province.
In his speeches, Fan calls for "deepening the special fight against cults" and instructed public security departments at all levels in Shandong Province to arrest, detain, and harass local practitioners.
According to available statistics, within two years of his tenure, at least ten Falun Gong practitioners, including Guo Shouzhang, Zhang Shumin, Chu Liwen, Sun Pijin, Wang Lianzhong, Yao Xinren, Tian Shihong, Li Furong, Li Changfang, and He Lifang died as a result of the persecution. Many more practitioners were sentenced and tortured. Some suffered mental disorders or saw their families fall apart.
Selected Persecution Cases
Persecution in 2021
According to information collected by Minghui, in 2021, eight Falun Gong practitioners died in the persecution in Shandong. Another 102 practitioners were sentenced to prison, 1,008 were arrested (the highest in the country), and 1,595 were harassed (second only to Hebei Province).
Under orders from the Shandong PLAC, the Shandong Public Security System personnel at various levels harassed every practitioner in the "Zero-out" campaign in 2021, including elderly practitioners in their 80s and 90s. If they could not find the practitioners, they harassed their family members and ordered them to sign statements renouncing Falun Gong on the practitioners' behalf.
Mr. Sun Pijin of Mengyin County was arrested at work on June 18, 2021. His family was informed the next day that he had died in police custody. 610 Office personnel claimed that Mr. Sun committed suicide by jumping off the building. When his family saw his body at the Mengyin County Funeral Home, he was leaking brain fluid, one of his eyeballs was missing, and his abdomen and half of his head were sunken. The police refused to allow his family to order an autopsy.
Mr. Sun's death came only six years after his wife Ms. Yu Zaihua died, also due to the persecution of Falun Gong, on August 19, 2015. She was 47. Eight months after Mr. Sun's death, his daughter Ms. Sun Yujiao was incarcerated around February 2022 to serve a seven-year term for her faith in Falun Gong.
Before the Sixth Plenary Session of the CCP Central Committee, the Jining PLAC and the 610 Office orchestrated a group arrest of 35 practitioners on October 28, 2021. To prevent practitioners from recognising the police, the authorities dispatched officers from other districts and counties for the operation.
On November 2, 2021, the authorities in Dezhou City and Pingyuan County dispatched officers in several police cars for a police sweep. At least ten practitioners in Pingyuan County were arrested, including Yu Yongping, Li Xiaoxia, and Qin Lanxiang.
Persecution in 2020
In 2020, over 2,000 practitioners were targeted in Shandong for their faith. Four of them died, 76 were sentenced, 785 were arrested, and 985 were harassed. Over 300 practitioners were targeted in Weifang City and Linyi City each, over 200 in Yantai City, and over 100 in Liaocheng City, Jinan City, Weihai City, Zibo City, and Qingdao City each.
A total of 116 practitioners had 756,495 yuan extorted from them and were fined 230,000 yuan by the courts. Among them, 18 were over 65 years old, with the oldest 85. Forty-three people were fined more than 10,000 yuan each, and the maximum fine was 140,000 yuan.
In June 2020, over ten practitioners, including Wang Qingfang and Zhang Huiyun, were arrested and harassed in Zibo City.
A group arrest of more than 50 practitioners, including Xue Jianxin, Mao Yongchun, Zheng Guixiang, Sun Lizheng, and Hu Shixin, took place on July 22, 2020, in Gaomi City.
At around 9 p.m. on October 16, 2020, a dozen police officers broke into the home of Ms. Hua Liqin. Seven practitioners, including Ms. Hua, Mr. Chen Jun, Ms. Sun Xiue, Ms. Li Guihua, and Mr. Zhang Liang, were arrested.
On November 11, 2020, 50 more practitioners were arrested in Zibo City, including Cao Yuling, Wang Guilan, Meng Xiuqin, Wang Baoling, Qu Ke'an, and Wang Zhongshi. Most of their homes were ransacked.
Persecution in 2019
In 2019, the persecution in Shandong Province was the worst in China. In August 2019, the Shandong Provincial PLAC and the Public Security System continued to arrest and harass practitioners under the guise of "maintaining stability" during the 70th anniversary of the CCP's seizing power in China. At least 101 practitioners were arrested, including 57 in Weifang City.
Selected Death Cases
1. Ms. Li Changfang Dies Under Suspicious Circumstances in a Prison Hospital
Ms. Li Changfang from Linyi City, Shandong Province, was arrested on October 23, 2018. She was sentenced to two and a half years in prison and fined 10,000 yuan on March 27, 2019.
Ms. Li began to have a stomachache in June 2019 while being held in the Linyi City Detention Centre. The pain later spread to her back and legs. Shortly after she was hospitalised on July 6, doctors operated on her without her family's consent. She remained in a coma after the surgery and her eyes were taped shut the entire time.
The doctors claimed that there were complications with her liver and kidneys and they put her on dialysis. She died on July 12 after the police removed the life support machines. Her body was cremated without her family's consent.
2. Ms. Li Ling Beaten to Death 16 Days after Arrest
Ms. Li Ling of Penglai City, Shandong Province, was seized by a village official and paramilitary soldiers on June 28, 2020, after being reported for possessing Falun Gong literature. She was taken to an empty house in a mountainous area and viciously beaten and tortured. She died of her injuries on July 13. She was 55.
3. Mr. Chu Liwen Dies Months after Being Released on Medical Parole
A Weifang City, Shandong Province resident, Mr. Chu Liwen, was arrested on September 22, 2019. Shortly after he was sentenced to eight years on February 9, 2021, he became extremely ill and was released.
He passed away five months later on July 1. He was 65. Even three months before he died, the police still harassed Mr. Chu and his son, forcing them to live away from home. He was 65.
4. Mr. Yao Xinren Dies after Slipping Into a Coma in Detention Centre
Mr. Yao Xinren, 51, was arrested at work on July 3, 2019. The authorities approved his arrest on August 10 and held him at the Zhangjiagou Detention Centre. The police submitted his case in December of that year and the prosecutor indicted him.
After nearly ten months of detention, Mr. Yao suffered a stroke on April 22, 2020. He was operated on but fell into a coma.
On February 4, 2021, without his wife's consent, the authorities took Mr. Yao off life support and transferred him from the hospital's intensive care unit to a senior centre with no proper medical equipment for his care. Mr. Yao passed away a week later on February 11.
5. Retired Doctor Wang Jianmin Sentenced to Nine Years
Ms. Wang Jianmin, a retired doctor in Laiyang City, was arrested on September 4, 2020, while depositing letters with information about the persecution into a mailbox at the Laiyang Unicom Company.
The police ransacked her home that evening when no one was there. Ms. Wang was taken to the Yantai City Detention Centre and put in criminal detention on September 5. Her arrest was approved on October 12, 2020.
The Yantai City Intermediate Court handed down a nine-year sentence and fined her 20,000 yuan on March 26, 2021.
Chinese version available
(Clearwisdom)
Crimes Committed in the Persecution of Falun Gong By Lin Zhimin, Party Secretary and Director of Liaoning Department of Justice
Persecution of Falun Gong: Crimes Committed by Shao Lei, Former Director of Prison Administration for the Ministry of Justice