(Minghui.org) July 20, 2022 marked 23 years since the Chinese Communist Party (CCP) began to suppress Falun Gong in 1999. Around this anniversary, Falun Gong practitioners in 38 countries submitted an updated list of perpetrators, including those in the law enforcement, judiciary branches, as well as the Political and Legal Affairs Committee, to their respective governments, urging that those on the list (and their family members) be barred from entry and their assets frozen.
The 38 countries are the United States, the United Kingdom, Canada, Australia, New Zealand, France, Italy, Spain, the Netherlands, Poland, Belgium, Sweden, Austria, Ireland, Denmark, Finland, Czechia, Portugal, Greece, Hungary, Slovakia, Luxembourg, Croatia, Slovenia, Latvia, Estonia, Cyprus, Malta, Japan, South Korea, Indonesia, Switzerland, Norway, Liechtenstein, Israel, Mexico, Chile, and Dominica.
Please refer to the article "New List of Perpetrators Submitted to 38 Governments on the 23rd Anniversary of the Persecution of Falun Gong" for details.
Lin Zhimin, the Party secretary and director of the Liaoning Provincial Department of Justice are on the list.
Perpetrator Information
Full Legal Name of Perpetrator: Lin (last name) Zhimin (first name) (林志敏)
Gender: Male
Country: China
Date/year of Birth: May 1963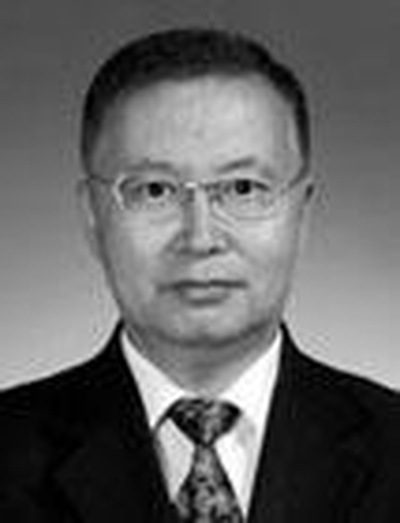 Title or Position
2015 – Present: secretary of the Party Leadership Group, director of the Liaoning Provincial Department of Justice and the First Commissar of the Provincial Prison Administration, member of the Political and Legal Affairs Committee of Liaoning
2013 – 2015: Party secretary and director of the Legal Affairs Office of Liaoning
2012 – 2013: deputy secretary and deputy director of the Party Leadership Group and Legal Affairs Office of Liaoning
1998 – 2012: deputy director of the Legal Affairs Office of Liaoning
Main Crime
Liaoning Province is one of the provinces with the worst records in the persecution of Falun Gong. The total number of practitioners arrested, sentenced, and tortured to death ranks among the highest in China. Many extreme torture cases have been reported in various labor camps and prisons in Liaoning.
During Lin's tenure in Liaoning, he actively implemented the persecution policy. Between July 2015 to March 2021, at least 24 practitioners were tortured to death in prison or died shortly after being released from prison.
These practitioners include Wang Dianguo, Li Guojun, Zou Liming, Lan Lihua, Hu Lin, Wu Xiufang, Li Guirong, Zhang Zhencai, Zhao Chenglin, Li Yanqiu, Wang Shixian, Sun Min, Hu Guojian, Li Jiechun, Leng Dongmei, Geng Ren'e, Wang Yanqiu, Yang Shuwen, Zheng Decai, Yin Guozhi, Li Zhendong, Liu Shuhua, Zhong Shujuan, and Liu Xiyong.
I. Deaths in the Prison
Case 1. Mr. Lu Yuanfeng Passed Away Three Weeks After Being Released from Prison
Mr. Lu Yuanfeng was sentenced to three years in prison. In early November 2016, the guards at Benxi Prison took Mr. Lu to the workshop warehouse and instructed inmates to hold him down. They verbally abused him while kicking him and shocking him with three electric batons. The continuous electric shocks lasted more than forty minutes. Mr. Lu rolled around due to the pain. His head, neck, hands, ankles, and other areas were severely burned.
By the time he was released on November 18, 2017, he had changed drastically, from being strong to being very weak and sick. His eyes were dull, his speech was slurred, and he suffered a stroke. His femoral head was broken and displaced, and he was paralysed. He died on December 9, 2017, just 21 days after returning home.
Case 2. Mr. Hu Guojian Dies in Benxi Prison
Mr. Hu Guojian suffered a massive brain hemorrhage just 22 days after his transfer to Benxi Prison. He remained in a coma and had one foot shackled during his entire hospital stay until he passed away two years later. He was 48.
Mr. Hu was last arrested on July 7, 2015, and sentenced to four years in prison five months later, on December 9. He was transferred to Benxi Prison on May 4, 2016, and subject to hard labor, sleep deprivation, and lack of food. When his wife visited him five days later on May 9, 2016, she was alarmed to find that he had lost one-third of his weight.
Mr. Hu was subjected to punishment if he could not finish his assignment or meet his labor quota. He was stripped of his clothing by the inmates in charge, forced to sit on a small bench, and not allowed to sleep. When he lost consciousness, inmates kicked his head and berated him. When this did not revive him, he was rushed to the hospital. He was diagnosed with a severe brain hemorrhage and required neurosurgery. Mr. Hu lapsed into a coma 22 days after his transfer to Benxi Prison. He never regained consciousness.
Case 3. Ms. Sun Min Tortured to Death in Liaoning Province Women's Prison
Ms. Sun Min, a teacher in Anshan City, Liaoning Province, was tortured to death in Liaoning Women's Prison on March 8, 2018, while serving a seven-year term. She was 50 years old.
Her father said he was finally allowed to visit her in prison on February 7, 2018, nearly two years after she was arrested on June 28, 2016. She was carried to the visitation room on someone's back. She could no longer walk as a result of torture.
One month later on March 8, the prison notified her father that his daughter had been transferred to Liaoning Province Prison Management Bureau General Hospital. He arrived at the hospital at 12:50 p.m. that day, only to see that she had already died.
Case 4. Ms. Li Yanqiu Tortured to Death after 14 Days at the Liaoning Province Women's Prison
Ms. Li Yanqiu was arrested on December 14, 2018, while distributing Falun Gong informational calendars. Her computer, Falun Gong books, and other personal belongings were confiscated. She was held in Jinzhou City Women's Detention Centre.
On the morning of January 21, 2019, while Ms. Li was very weak and couldn't talk clearly, the Taihe District Court tried her secretly in the detention centre and sentenced her to five years in prison. She was transferred to Liaoning Provincial Women's Prison on February 19, 2019. On March 4, on her 14th day in that prison, she was tortured to death at the age of 52.
Case 5. Aviation Engineer Mr. Hu Lin Persecuted to Death
Mr. Hu Lin was an aviation engineer. He was arrested and detained twice. Mr. Hu was arrested again on May 23, 2019, and taken to the Faku County Detention Centre. While there, he was often beaten. He went on a hunger strike to protest the persecution. The guards handcuffed his limbs in a spread eagle position to a bunk board. They also force-fed him and left the feeding tube in his stomach.
Mr. Hu was sentenced to two years in prison on June 20, 2019. Even though he was in critical condition, the court gave orders to transfer him to Kangjiashan Prison on October 30, 2019. He became emaciated and didn't even have the strength to turn over.
The prison authorities refused to release him and did not provide him with any medical treatment. They claimed that they would not release him even if he died since he refused to renounce Falun Gong. Mr. Hu passed away on February 16, 2020.
Case 6. Ms. Chen Yongchun Dies after Serving Five Years in Shenyang City Women's Prison
Ms. Chen Yongchun was sentenced to five years in Shenyang City Women's Prison in 2017. After a month of brainwashing, the guards forced her to do unpaid labor, often working past midnight. Prison guards also instigated the inmates to beat her. The mental torture and long hours of labor caused her to lose weight rapidly. She was often in a trance and had no appetite to eat.
In 2019, Ms. Chen developed symptoms of diabetes. After a long struggle, she finished the 5-year prison term. On October 18, 2020, Chen was picked up by her family from the prison hospital. She was so weak that she was unable to walk by herself. She was extremely thin. Her eyes were sunken and she could not see where she was going. The residential committee staff members often came to harass her, which further damaged her health. She passed away on March 4, 2021.
Case 7. Prison Administration Bureau Refused Man's Medical Parole Until One Day Before His Death
Less than one month after Mr. Li Zhendong was admitted to prison to serve a 3.5-year term, he developed severe ascites and was unable to eat. When his family visited him in the hospital, Mr. Li was emaciated, yet his belly was severely swollen and he had to undergo a daily procedure to remove the excess fluid. Despite his condition, the prison guards still handcuffed him to the hospital bed and watched him around the clock.
Mr. Li's family applied for medical parole but was turned down. The prison also demanded they cover all of his medical fees. He fell into a coma on November 9 and had a persistent high fever of 105.8 °F. He passed away on November 13. He was 68.
Case 8. Ms. Liu Shuhua Passed Away Two Weeks Before Her Prison Term Ended
Ms. Liu Shuhua, 76, was arrested on November 9, 2015, and was tried by the Beipiao Court on March 8, 2016. She was held in the Shenyang Women's Prison for six years. Her prison term would have ended on November 9, 2021, but the police took her home in mid-October 2021. When she arrived home, she was emaciated and was not fully conscious. She passed away three days after the police brought her home from prison.
Case 9. Mr. Li Jiechun Tortured to Death in Dalian Prison
Mr. Li Jiechun was arrested at home on September 7, 2016, by the National Security Brigade of Beipiao Public Security Bureau and Chaoyang Xinhua Public Security Bureau police. His home was also ransacked. He was detained at Beipiao Detention Centre.
He was sentenced to five years in prison on December 29, 2016. He appealed against the verdict, but the higher court ruled to uphold the original verdict several months later. He was taken to Jinzhou Prison and transferred to Dalian Prison in July 2017.
The guards deprived him of sleep for many consecutive days in order to force him to renounce his belief in Falun Gong. The relentless torture claimed Mr. Li's life on December 3, 2018. He was 62.
II. Select Torture Cases
Case 1. Ms. Jin Hong Suffers Heinous Torture in Prison
Several inmates stripped Ms. Jin Hong naked, put a lot of bugs on her body, tied her wrists to the bed railing of the upper bunk and hung her up. They taped her feet to the step ladder of the lower bunk. Then they put a plastic bag over her head and began to hit her head with full water bottles. Ms. Jin almost suffocated and passed out.
Afterward, one inmate pinched her nipples, a second one taped her pubic hair before yanking the tape, a third one kicked her in the abdomen and a fourth one poked Ms. Jin's private parts with her foot which had athlete's foot to infect her.
This appalling torture happened on June 27, 2021, in Liaoning Province Second Women's Prison with nine inmates involved under the instruction of the prison guards. Ms. Jin, in her 50s and of Shenyang City, Liaoning Province, is serving a four-year term there for practicing Falun Gong.
To cover up her injury from the beating, guard Sun Weijing ordered Ms. Jin to wear long-sleeved clothes and put on a mask. They also arranged for her to walk with elderly and disabled inmates, so others wouldn't notice that she limped.
Case 2. Physical Condition Due to Drug Administration and Torture in Liaoning Provincial Women's Prison
While Ms. Fang Hailing was detained in Ward 4 of Liaoning Provincial Women's Prison, she was given unknown drugs, causing her to develop symptoms of dementia, slow movement, and incontinence.
Case 3. Mr. Li Quanchen in Critical Condition
Mr. Li Quanchen, 47, was sentenced to three years in prison on March 27, 2019. He was taken to Shenyang Dongling Prison on August 14, 2019. Because he refused to renounce Falun Gong, he was tortured by inmates instructed by the captain of the Strict Control Squad. The inmates hung him up for a long time, submerged his head in cold water, sprayed water into his nose, deprived him of sleep, and did not allow him to use the bathroom. Mr. Li lost consciousness and was in critical condition.
Case 4. Pouring Boiling Water on Back: Common Tools with Unbearable Pain
The third round of the "transformation" campaign against Ms. Xu Guixian started on June 1, 2020, in Ward 5 of Liaoning Provincial Women's Prison. But Ms. Xu did not yield and refused to write statements against her will to slander Falun Gong.
At 8 p.m. on June 4, inmates Xiao Miao and Song Lanjie poured boiling water on the back of Ms. Xu. At the same time, inmate Li Feifei firmly held down Ms. Xu, making her unable to move.
Several inmates in the same cell saw this incident. The officers on duty were Li Zhe and Li Yan. The clergy in charge was Yang Min and the supervisor of Section 6 was Niu Jingjing.
The next morning, people saw that Ms. Xu's jacket was soaked with bloody water, which kept dripping for several days. To cover it up and prevent others from seeing it, guards assigned inmates to take Ms. Xu for cleaning separately.
Chinese version available
(Clearwisdom)
29 total views