__________________________________________
(Minghui.org) Falun Dafa practitioners in Christchurch held a rally and parade at the Bridge of Remembrance on June 11. They told passersby about Falun Dafa and how the Chinese Communist Party (CCP) has persecuted it for more than two decades. The Tian Guo Marching Band and waist drum team performed as part of the event.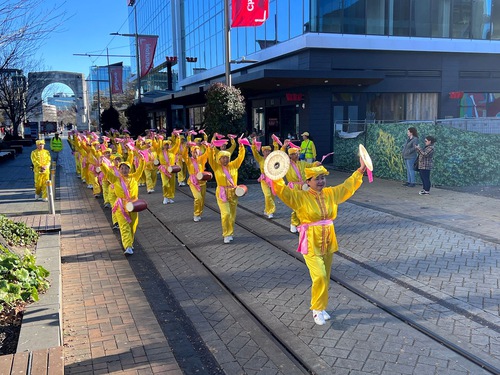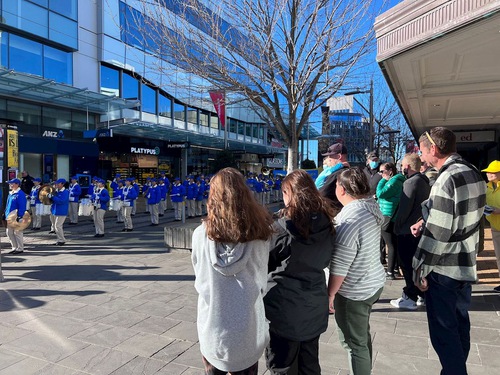 Stop the Brutality
Philip Creed, from a local church, attended the event and gave a speech. He said, "Falun Dafa is an ancient meditation system that improves mind and body. Since being introduced to the public in 1992, the practice has been well received around the world and tens of millions of people in China practice.
"But the Chinese Communist Party has been suppressing this peaceful group and practitioners are arrested, detained, and killed. We are here to expose the CCP's brutality and urge it release all detained practitioners. After all, Falun Dafa practitioners cause no harm or threat to anyone. Instead, its principles of Truthfulness-Compassion-Forbearance bring calm and harmony. Why would the CCP be afraid of such a peaceful group?" he said.
At the end of his speech, Creed once again called to release all detained Falun Dafa practitioners. He said all governments should respect basic human rights as well as the freedom to seek peace and happiness.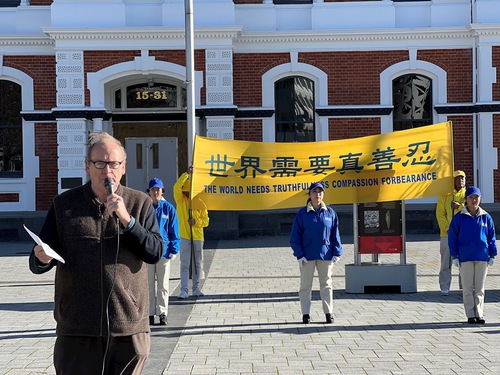 Say No to CCP
Steve Conner and his wife Mary stopped to watch the Tian Guo Marching Band's and waist drum team's performances. Steve said, "I respect practitioners' determination in their faith. Their peaceful and rational nature is reflected in their artistic form. Falun Dafa will win the battle because the CCP just wants to control people with its communist ideology.
"Truthfulness-Compassion-Forbearance are very good qualities and they relate to everyone," he explained. He thanked practitioners for their efforts and expected them to keep up good work.
Mary said the CCP's atrocities, especially forced organ harvesting, is horrible. "Practitioners are very courageous to hold events like this and they are not intimidated by the CCP's spies. This will help people to think about the human rights abuses in China. It is the Falun Dafa practitioners' goal to connect people from all around the world and to really care about each other," she explained.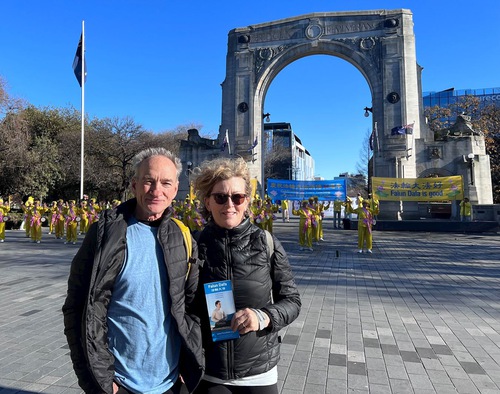 A Thankful Mother
Nicki Max works in a local pharmacy, and she was glad to see the practitioners' event. She explained that her daughter Grace's teen years were very difficult because of her parents' divorce. She was irritable and easily got angry, causing her mother Nicki to worry. "Fortunately, she began to practice Falun Dafa, which helps her to not only take care of herself, but also become a better person. That is why I am so grateful." Nicki explained that practicing Falun Dafa helped her daughter become kinder, calmer and to have more confidence.
Currently living in the United States, Grace helps others and tells them how wonderful Falun Dafa is. "When COVID-19 came, I was very worried, but she was calm and assured me everything would be fine because we are being looked after," Nicki explained, "I know this strength comes from Falun Dafa."
Nicki says she hopes to see more events like this so that more people will know what is going on in China. "Falun Dafa practitioners in China have suffered miserably for their belief and the news media, including those in New Zealand, have not reported this enough. Many New Zealand citizens do not like the CCP and its infiltration. I think they should help Falun Dafa practitioners too," she said.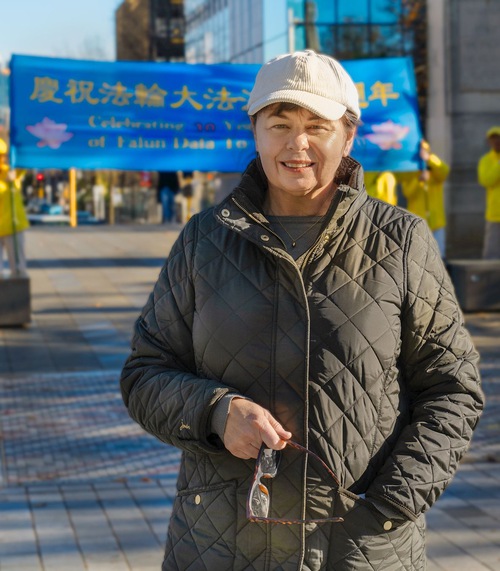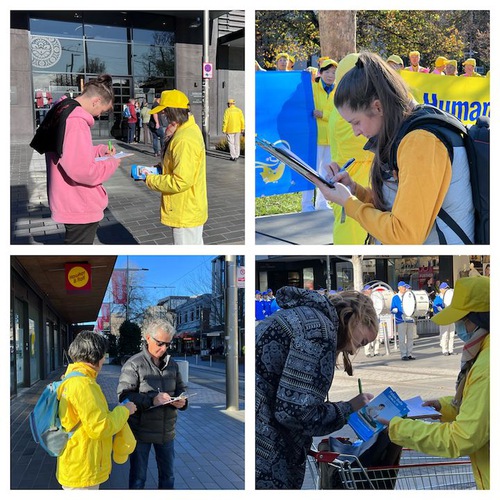 All content published in this article are copyrighted by Minghui.org. Minghui will produce compilations of its online content regularly and on special occasions.