______________________________________________________
(Minghui.org) Since the Chinese communist regime began to persecute Falun Gong on July 20, 1999, authorities in Heilongjiang Province have actively followed the regime in carrying out the persecution policy, making it one of the regions where the persecution has been the most severe.
Among the 4,776 confirmed Falun Gong practitioner deaths-due-to-persecution since 1999, Heilongjiang was responsible for more than any other province with 617 (12.9%) cases.
In orchestrating the persecution, the 610 Office, an extralegal agency created specifically to persecute Falun Gong, has played a central role in mobilising all organisations—from public security to the judiciary branches, from street committees to public companies—to arrest, detain, brainwash, and torture practitioners who refuse to renounce their faith.
Over the past 23 years, five previous and current directors of the 610 Office—Zhang Jinfeng, Guo Jianchen, Shi Lanbo, Xiao Jun, and Liu Weiguo—bear major responsibility for the persecution in Heilongjiang Province.
Perpetrators' Information
Zhang Jinfeng (张金峰), born in September 1953, is a Heilongjiang native. He was the Heilongjiang Province 610 Office director between 2000 and 2010.
Guo Jianchen (国剑尘), also a Heilongjiang native, became the deputy director of Heilongjiang Province 610 Office in October 2004. He assumed the director's position after Zhang. In October 2011, he attended the "Provincial cult-free experience exchange meeting" in Shuangyashan City with Sun Yongbo, the secretary of Heilongjiang Political and Legal Affairs Committee (PLAC), an extra-judiciary agency overseeing public security and judiciary branches.
Shi Lanbo (石兰波), a Heilongjiang native born in April 1958, was the third director of Heilongjiang Province 610 Office. He has also worked as a director and deputy secretary of the Heilongjiang PLAC.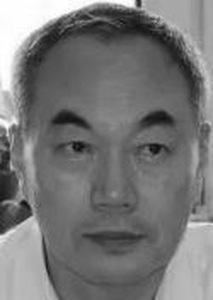 Li Xiaojun (李孝军), born in November 1963, was the coordination commissioner of Heilongjiang Province 610 Office. He has been the office's deputy director since May 2012.
Liu Weiguo (刘伟国) has been the deputy director of Heilongjiang Province 610 Office since 2011.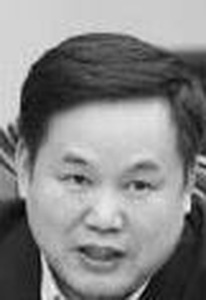 Select Persecution Cases
Due to the strict information censorship by the Chinese Communist Party, the cases listed below only reflect a small portion of the incidents of persecution that have taken place.
Arrests and Sentencing
In April 2002, the police in Hegang City arrested over 700 practitioners in six days. 610 Office director Zhang Jinfeng personally took some of them to the Harbin City Drug Rehab Centre for further persecution.
After seven practitioners in Wuchang City were arrested in 2004, Zhang extorted funds from the practitioners' families before releasing them.
On April 25, 2007, the police in Daqing City arrested over 20 practitioners.
Mr. Li Min and his wife Ms. Du Xiuzhen of Harbin City were arrested on March 10, 2005, and taken to the Wuchang City Brainwashing Centre. Zhang and Qi Jiamin, the director of Harbin City 610 Office, twice went to the brainwashing centre and ordered Mr. Li to renounce Falun Gong. He refused to comply and was sentenced to eight years. He was tortured to death in Daqing Prison in 2009.
The authorities dispatched over 100 armed officers in Harbin City on November 13, 2011, leading to the arrests of 56 practitioners, who were having a gathering at one practitioner's home. Among them, 36 were given forced labor camp terms and 7 were sentenced.
Over 50 practitioners were arrested in Shuangcheng City and Harbin City between December 7 and 28, 2011.
On December 31, 2011, the police in Harbin City arrested over 30 practitioners in the last few hours of the year. Nearly 20 practitioners were sentenced to prison, including Mr. Zhang Shengguo and his wife Ms. Hou Yinghua, who were each given nine years. A few others were given labor camp terms.
Sixty-one practitioners were arrested on the evening of March 29, 2013, in Harbin City, Yilan County, Fangzheng County, and Tonghe County. Fourteen of them were sentenced to from 3 to 13 years.
Also in Harbin City, over 80 practitioners were arrested on July 11, 2015. Four of them were later sentenced to prison.
At least 29 practitioners were arrested in Yilan County and Huachuang County between August 31 and October 13, 2017. Fourteen of them were sentenced.
On November 9, at least 87 practitioners in Harbin were arrested and 61 in Daqing. At least 17 practitioners in Daqing and 33 practitioners in Harbin were sentenced.
Seven practitioners were arrested by the police in Tonghe County on September 11, 2019.
Brainwashing and Propaganda
Over the years, Zhang Jinfeng and Guo Jianchen often gave lectures at the Heilongjiang Party School to government officials at various levels, training them on how to persecute Falun Gong practitioners.
The Heilongjiang 610 Office held a qigong class at the Heilongjiang Province Women's Prison between September 7 and 17, 2010, and forced the practitioners to attend, trying to convert them to other practices.
Shi Lanbo attended a "creative news reporting" conference at a hotel in Harbin in October 2016. He also frequently publishes articles smearing Falun Gong in different newspapers.
Several public exhibitions demonising Falun Gong were held in several cities in Heilongjiang in May 2017. Materials smearing Falun Gong were handed out to the pedestrians. Shi attended the event at Harbin.
Four months later, in September 2017, Shi Lanbo, Liu Weiguo, and Li Xiaojun attended an awards ceremony honoring a "Model County with No Cult."
Shi held two meetings of the provincial 610 Office members, in December 2017 and February 2018, pushing for more aggressive persecution tactics.
The Wuchang Brainwashing Centre
The Wuchang Brainwashing Centre, known as the "Wuchang Legal Education Centre" to the outside, was set up by the 610 Office and PLAC in 2000. It receives funding from the provincial government and is located in the Wuchang City Family Planning Bureau. In addition to persecuting practitioners in the province, it also receives out-of-state practitioners.
To carry out the "Three-year 'Transformation' Plan Between 2010 and 2012" ordered by Zhou Yongkang, the secretary of the Central PLAC between 2007 and 2012, Zhang Jinfeng and Guo Jianchen ordered massive arrests and brainwashing of practitioners. Over ten brainwashing centres were set up, including the notorious Qinglongshan Brainwashing Centre, where human rights lawyers were tortured in March 2014 for seeking the practitioners' release.
Select Death Cases
Mr. Liu Jingming Dies after Less Than Two Months in Prison
Mr. Liu Jingming was sentenced to 12 years in October 2006. He was taken to Tailai Prison on February 8, 2007. When he resisted the brainwashing, the guards began to torture him on March 22. He died three days later. He was 39.
According to his family, his body was horribly mangled. The right side of the head was caved in. There were long scratches on his forehead, right eyebrow and right side of his face. His face was swollen and bruised. He had blood in his nose and ears. His sweater and pants were soaked with blood, but his underwear and underpants did not have any bloodstains. His left leg showed signs of possible torture. There was a hole approximately 5 to 6 centimeters in diameter in his right leg. His right leg was twisted and both knees were purple and bruised. While it seemed obvious that he was tortured to death to his family, the prison claimed that he committed suicide and jumped to his death.
Mr. Zhang Xiaochun Dies from Force-Feeding
Mr. Zhang Xiaochun was arrested in January 2001 for going to Beijing to appeal for the right to practice Falun Gong. He held a hunger strike to protest the persecution for over 20 days and was released. The police arrested him again in early February and took him to the Fuyu Forced Labor Camp. He held another hunger strike in June and was force-fed.
The authorities transferred Mr. Zhang to the Fuyu Detention Centre on June 19, 2001, and held him there for a year. He started a hunger strike again on June 19, 2002, and died from force-feeding ten days later. He was 43. The police had his body cremated without informing his family.
Mr. Sun Peichen Tortured to Death
Mr. Sun Peichen, a middle school teacher, was arrested on May 26, 2004. The police beat him on his head, chest, and abdomen. He fainted several times.
The police later condemned Mr. Sun to three years in the Changlinzi Forced Labor Camp, where he was subjected to frequent electric shocks and sexual assaults. One guard once stripped him and crushed his testicles. Another guard shocked him with an electric baton. When the two tired, they rested and then again shocked Mr. Sun's testicles and other sensitive parts. Another time, they held him down on the ground and viciously elbowed his chest and back. They also kicked his chest and back. They even pulled him up by his penis.
Guard Zhao Shuang once said, "It is alright so long as we do not kill them. Even if we kill them, we just fill out a form. We can report it as a normal death. Anyway, the forced labor camp has a death quota."
As a result of the torture, Mr. Sun lost many teeth and had difficulty breathing. On the verge of death, he was released on June 7, 2006, and died 20 days later, on July 3, 2006. He was 47.
Ms. Hao Zhimei Dies Ten Days Following Her Arrest
Ms. Hao Zhimei was a retired teacher. She was arrested on March 16, 2005, and taken to the detention centre. While being interrogated on the evening of March 18, the police tied four toothbrushes together, inserted them into her vagina, and scrubbed hard. She died on March 25. When the police informed her family of her death, they claimed that she died due to a heart attack. The guards surrounded her body during her funeral and didn't allow her family to take photos of her. She was 61.
Mr. Lu Yuping Dies from Prison Torture
Mr. Lu Yuping was sentenced to 14 years in May 2002. He was subjected to intense torture in Tailai Prison. In the winter, he was forced to walk on the snow barefoot in thin clothes. The guards also soaked him in the water tank used to wash mops. After he was soaking wet, they made him stand by the window in the freezing wind. They then took him back to the cell and had the inmates kick him. He was also tied to utility poles and forced to sit on the frozen pavement. Sometimes the guards ordered the inmates to pick him up and then throw him on the ground.
The torture caused Mr. Lu to have multiple organ failure. Even after he was taken to the prison hospital, the guards continued to instigate other inmates to beat him, injuring his kidneys and disabling his arms. The 610 Office and PLAC twice rejected his medical parole. He passed away in the prison on May 30, 2009. He was 51.
Mr. Xu Zhicheng Dies from Force-Feeding 11 Days Following His Arrest
Mr. Xu Zhicheng, an engineer, was arrested on September 23, 2005. He was taken to the detention centre four days later. The guards force-fed him when he started a hunger strike, usually a whole bag of salt mixed with soy powder or cornmeal. Sometimes they force-fed him with melted salt. He died on October 3, 11 days after his arrest. He was 44.
Views expressed in this article represent the author's own opinions or understandings. All content published on this website are copyrighted by Minghui.org. Minghui will produce compilations of its online content regularly and on special occasions.