____________________________________
(Minghui.org) The 610 Office was established on June 10, 1999, under orders from former Chinese Communist Party (CCP) leader Jiang Zemin, who vowed to eradicate Falun Gong within three months. The secretive agency serves one purpose – to execute Jiang's order to ruin Falun Gong practitioners' reputations, bankrupt them financially, and destroy them physically.
Through the state apparatus, the Central 610 Office spreads its divisions to all levels of government agencies throughout the country. Even some enterprises have their own branches of the 610 Office. The Central 610 Office and its lower-level agencies have instructed police, procuratorate, court, justice, and other systems to harass, detain, and torture practitioners. They fabricated lies to defame Falun Gong and incite hatred from the public.
In addition to the 610 Office, the Political and Legal Affairs Committee (PLAC) that oversees the public security and judiciary branch is another extra-judiciary agency that is tasked with executing the persecution policy against Falun Gong.
But as the old saying goes "what goes around comes around," while the officials did make political gains through participating in the persecution, it didn't come at no cost for them.
According to data compiled by Minghui.org, between 1999 and 2020, a total of 1,689 officials in the 610 Office and PLAC system have received retribution, including being removed from offices, developing terminal diseases or being struck with other mishaps.
The following are three retribution cases that happened to officials who worked for the 610 Office and PLAC in Beijing, Gansu Province and Hunan Province.
Chief of Comprehensive Management of PLAC in Gansu Province Dies of Heart Attack
The officials in Huining County, Gansu Province, followed the order from the central government to launch a Zero-out Campaign in 2020, as a coordinated effort in an attempt to make every Falun Gong practitioner on the government's blacklist to renounce their faith. Chen Cihang, the then chief of Comprehensive Management of the county's PLAC, participated in the campaign and spared no effort persecuting the practitioners.
In the campaign, the police and officials of all levels of government in the county started propaganda to slander Falun Gong and the practitioners. They threatened the practitioners with loss of their jobs, pensions, or their children's education, jobs and marriage. By all means, they used the practitioners' daily lives trying to force them to give up their faith.
A year later, Chen died of a heart attack in November 2021, at the age of 47.
Chief of the 610 Office in Qianlianghu Town in Hunan Province Dies of Stroke
Yang Yu died of cerebral hemorrhage at the age of 49 in October 2021. He used to work as the head of the 610 Office and chair of People's Congress in Qianlianghu Town, Yueyang City, Hunan Province. Before he died, he joined Junshan District People's Congress in Yueyang City.
Yang once suspended a Falun Gong practitioner's pension for a year. Ms. Zhou Langxiang did not find out that her pension had been suspended for several months until she went to the bank to withdraw some cash in 2016. She also discovered that over 10,000 yuan disappeared from her wage card. She went to various offices to demand her pension back, but to no avail. The authorities later forced her husband to sign a statement in her name to renounce Falun Gong, before Yang, the then newly-appointed head of Qianliang Town 610 Office, agreed to resume her pension.
Additionally, Yang was also responsible for ordering the town authorities to arrest and torture many practitioners in the brainwashing centres in Qianlianghu Town. The local police and Li Xudong, director of Qianlianghu Town Judicial Division, arrested Ms. Wang Ling from her home in Sanfendian Village on the morning of May 12, 2016. They put Ms. Wang in a brainwashing centre in Yueyang County and didn't let her husband see her.
Four months later, on the morning of September 12, 2016, Li and several local residential commissioners broke into and ransacked six practitioners' homes. The practitioners were Ms. Ren Huazhen, Ms. Li Nianchun, Mr. He Ruiping, Ms. Li Xiaoyun, Ms. Peng Quanxiang, and Mr. Luo Jichuan.
Secretary of a District PLAC and 610 Office Head in Beijing Currently Imprisoned
Wang Shuhe, born in February 1954, lived in Changping District, Beijing. When Wang worked as the secretary of the Changping District PLAC and 610 Office, he pushed to intensify the arrests of Falun Gong practitioners, who were taken to brainwashing centres or imprisoned afterwards. The following are persecution cases while he was in office.
Ms. Chen Shulan served 7.5 years in Beijing Women's Prison because she refused to renounce Falun Gong. After her term ended in March 16, 2010, the authorities immediately transferred her to the district's Chaofeng'an Brainwashing Centre to continue torturing her.
Ms. Xie Xiufang from Huangshi City, Hubei Province and another practitioner were found handing out Falun Gong fliers in Beijing one day in May 2011. The officers from Dongxiaokou Police Station arrested them and held them in a brainwashing centre for one month. The authorities later transferred them elsewhere to continue the persecution.
Someone reported Ms. Mei Xuehong to the police when she spoke about Falun Gong and the persecution in Tiantongyuan Market on June 30, 2011. The police from Dongxiaokou Police Station arrested her. After her trial in Changping District Court, a judge gave her four years in Beijing Women's Prison on February 10, 2012. The authorities didn't inform her family of her trial and barred them from visiting her.
Wang was later indicted and tried for corruption. A judge in Beijing Third Intermediate Court gave him 12 years in prison in 2016. He appealed with Beijing High Court, which reduced the sentence to 10 years but added a 400,000 yuan fine to his verdict.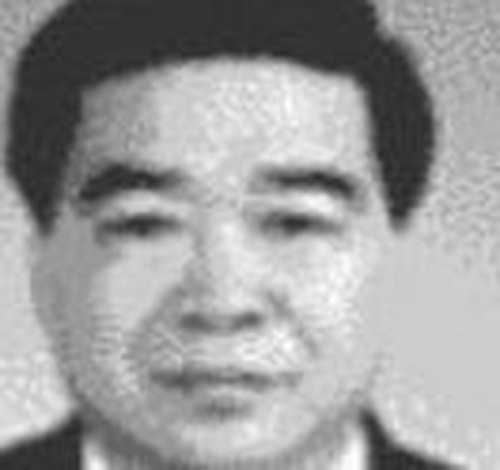 Views expressed in this article represent the author's own opinions or understandings. All content published on this website are copyrighted by Minghui.org. Minghui will produce compilations of its online content regularly and on special occasions.