Sept. 9, 2021 | By Minghui correspondent Cai Ju
---
The 9th NTD International Classical Chinese Dance Competition took place at the Sugar Loaf Performing Arts Centre in Chester, New York, on September 2–5, 2021.
This year, 109 contestants from North America and Asia participated in the competition. After four days of preliminary, semi-final, and final rounds, 12 of them were honored with the gold award at the awards ceremony on September 5.
About the Competition
The classical Chinese dance competition is one in a series of international cultural and arts events held by NTD (New Tang Dynasty Television) that are aimed at promoting traditional culture.
The competition seeks to foster cultural exchange, showcase the authentic art of classical Chinese dance, and allow the world to enjoy its splendor.
Classical Chinese dance is an expressive dance form rooted in 5,000 years of traditional Chinese culture. Unfortunately, in the Chinese Communist Party's decades of efforts to wipe out traditional culture, this art form was also a target. NTD aims to present to the world this art form in its most authentic, purest form through this competition.
The judging criteria focused on bearing, form, and technique—the characteristics of classical Chinese dance.
Before the award ceremony on the last day of competition, gold-award winners from previous years presented a special performance, showcasing some of the best techniques in classical Chinese dance.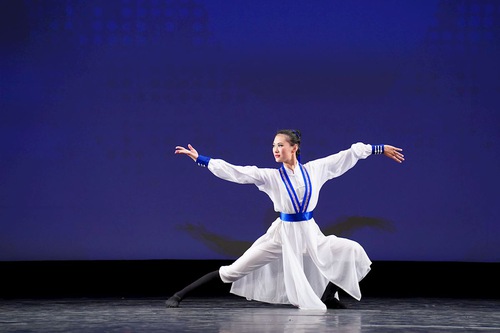 Comments from Judges
In this competition, one important element the judges were looking for was "shen dai shou," a method of movement where the "body leads the arms." Two competition judges, Minghui and Gu Yun, explained the meaning of this method and why it has become the new standard for classical Chinese dance.
"Actually in martial arts, in opera, in other art forms that developed alongside Chinese dance, they all mention 'shen dai shou,'" said judge Gu Yun, who is an alumnus of the Beijing Dance Academy and whose credits include choreographer at the world renowned Shen Yun Performing Arts. Schools all over China talk about this method too, he said, but few, if any, know how to teach it.
This is because the method is an ancient one, and Chinese dance was passed down in a master-to-apprentice format throughout the thousands of years of Chinese civilization, Gu Yun explained. Little was written down, much gets lost through word of mouth, and an apprentice watching and trying to imitate their master may not understand all the internal intricacies of which muscles to use. The death blow, of course, came when communists took power in China, and destroyed the Chinese people's connection to their cultural heritage.
"'Shen dai shou' is a big part of the score this time, it's become the standard," said judge Minghui. When a dancer really uses their body to dance, the exertion of force begins from the center of their body, that place below the collarbones, right over the heart. It draws attention to the mind-body-spirit connection so prevalent in traditional Chinese culture, and pairs nicely with another saying commonly used in classical Chinese dance: "Dance from the heart."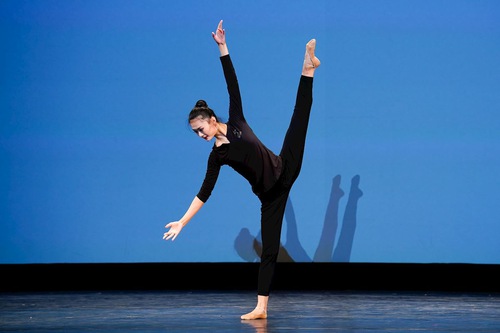 She elaborated on the importance of the heart: "When you dance, you need a lot of artistry, not just technique, in order to dance. And there are many things that go into the development of one's artistry, from musicality to the development of your aesthetic sense, culture, your understanding of what it means to be a human. So, when you dance, it is an expression of all of these things, as you bring a character to life."
"Dance also begins from your mind, and from your heart, not just your arms and legs and movement," she said. "There's a lot of intangible and invisible aspects at play here too—energy, spirit, and all of these things that some people can find hard to explain."
If dance is body language, Gu Yun elaborated on how the "shen dai shou" method changes the way a dancer "speaks."
"The use of this gives you a fuller language, more nuance, and, of course, a better stage effect for the viewer," Gu Yun said. There is a stark difference between watching a dancer who uses this method and one who doesn't, and one does not need to be an expert in dance to feel the difference. The dancers who have pioneered this method are those from Shen Yun Performing Arts and its dance academy, Fei Tian, as Shen Yun Artistic Director D.F. is the one who has selected and organised the method into their training system—and the way they communicate is very different from dancers of other schools.
The pursuit of an artist must be pure, Gu Yun said, and Shen Yun and Fei Tian's culture allows for that. To learn "shen dai shou" requires a pure heart too.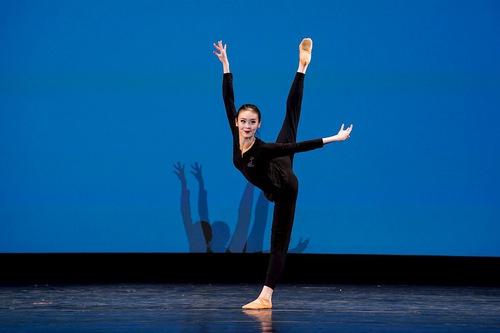 "First, your motive for pursuing art needs to be pure, because only then are you open to inspiration, and intuition," Gu Yun said. "You have to remember, it's not a science, it's a combination and layering of feelings and the intangible and immeasurable. There isn't a cut and dry beginner-level 'shen dai shou,' intermediate, advanced level."
Besides "shen dai shou", Shen Yun's Artistic Director D.F. also imparted another method of the form, or shen-fa element of classical Chinese dance, "kua-dai-tui" (the hips lead the legs), which modern people have not even heard about—an entirely lost art form, according to Shen Yun Creations' website.
The judges spoke well of this year's contestants, remarking especially at the overall elevation of the junior division dancers from ones from previous years.
"You can see their hard work and determination. There's more depth in their stories this year, and the effect is better and there are some moments you're really impressed with the artistry," Gu Yun said. Those in the junior division are sometimes dancers of 16 or 17 years of age, but many chose hefty characters from the canon of Chinese literature and history, characters one might not expect students so young to be able to fully grasp.
Minghui encouraged the dancers to keep working hard. "We saw a lot of good potential, and I heard some of them are even very new dancers, and they've grasped so much in just a short time," she said. "This is a rare opportunity to see traditional Chinese culture, and this art is a special part of our culture."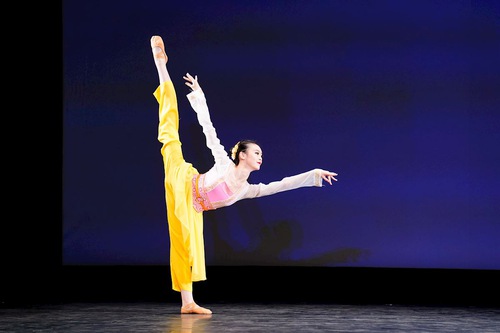 Contestants' Performances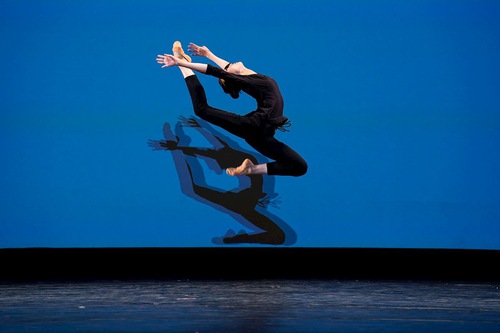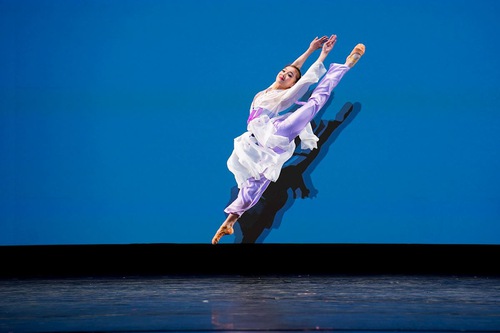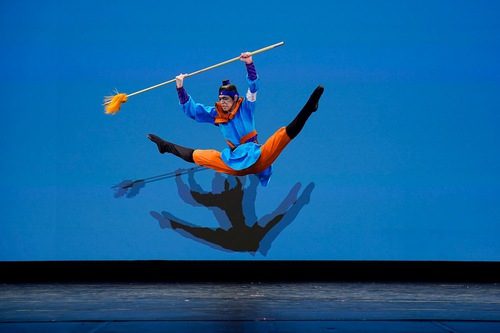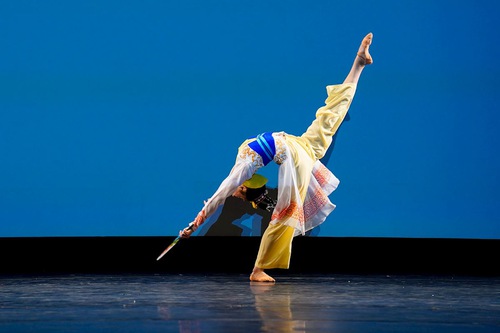 Gold-award Winners
"Actually, I wasn't thinking about the awards or placements at all when I entered the competition… I participated to improve in my art—and I learned so much during the process this time," said Carol Huang, a dancer at Shen Yun and a gold-award winner of the junior female division.
"I feel like I've gained a deeper understanding of the culture and meaning in classical Chinese dance," Ms. Huang said. "I'm happy with the outcome, and I think this gives me even more conviction in my art: I know the path I want to walk on towards the future."
"As a performing artist, I want to communicate something positive to audiences. I want to show them the beauty of classical Chinese dance, and the virtues of traditional Chinese culture," she said.
"I hope in the future I can continue to bring beauty and goodness to audiences, to uplift them with a message of pure kindness and beauty," she added.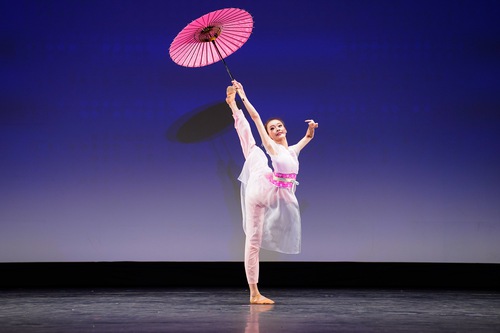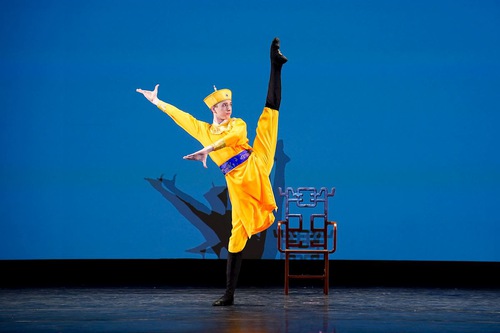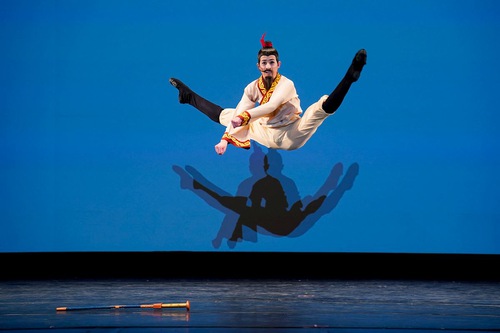 Focus on Responsibility
"I'm pretty surprised! This time I tried to make progress with how my movements look and getting more flavor in my dancing—that's something different than before, and I feel like I'm just starting. I want to keep working on that, as well as my technique," said Lillian Parker, a gold-award winner of the junior female division. The Canadian dancer is currently a performer at Shen Yun.
"There's so much behind [the dances] and I feel like the more you get into it, the more interesting it gets," she said. "And it just adds so much to your dance that it's like a whole world."
Having just won her award, foremost on Ms. Parker's mind was her responsibility as an artist: "I think it's preserving the tradition. Once you've got here, you've got to keep going and preserving and showing what [it can do] because art is endless."
"There's no end to this [art form]. It can only keep getting better and show people how deep this is," she added.
"This is something that can only motivate me to work harder in my profession," said Marilyn Yang, a dancer at Shen Yun and a gold-award winner of the adult female division. "In dance, there's no such thing as 'perfect' or 'you've reached your limit.'"
"What comes with winning gold is the responsibility to do better and to bring the highest art form I can… To bring back this lost heritage to people around the world," she said. "I just have a bigger responsibility to revive this culture."
"Dance is definitely something not easy to do, you have to train hard. I think what's important is to keep a humble heart and look at how you can improve," Ms. Yang said.
"No matter how professional someone may seem, they can always learn something from someone who is new at something, and they can learn from the people around them," she said.
"I learned more about myself, through exploring choreographing, and I explored more characters and things I'm not used to… This time for the dance competition, I really learned how to push myself and break the barriers I thought I was limited to. I think that it'll help me in my future path in dancing," she added.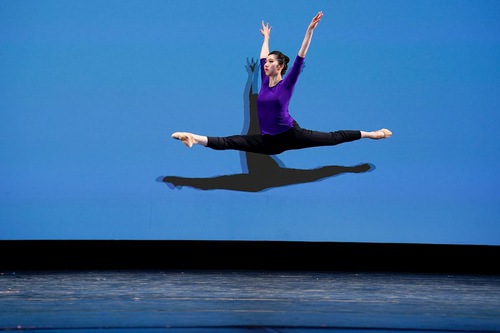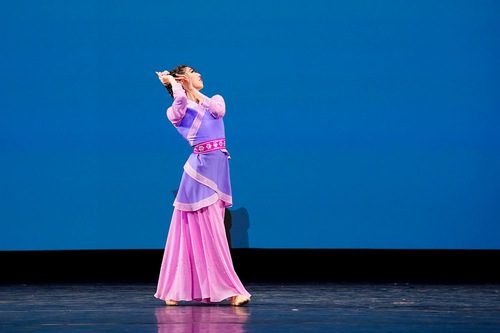 Give Your Best to the Audience
"Well I'm surprised—I've participated in this competition three times now, and I had no expectations to win the Gold Award," said Stanley Lin, a student at Fei Tian Academy of the Arts and a gold-award winner of the adult male division.
"I'm introverted by nature, so sometimes there are movements that I don't do as well when I get self conscious," he explained. "But through this process, I kept thinking about how as a dancer, as a performing artist, what you do is try to give your best to the audience. You can't focus your view only on yourself."
"I definitely have a lot more room for improvement," Mr. Lin said. "I look forward to doing my best."
"My wish is to show people the true classical Chinese dance, and show them what is wonderful about classical Chinese dance," he said.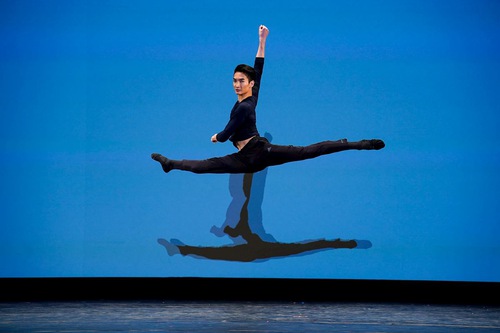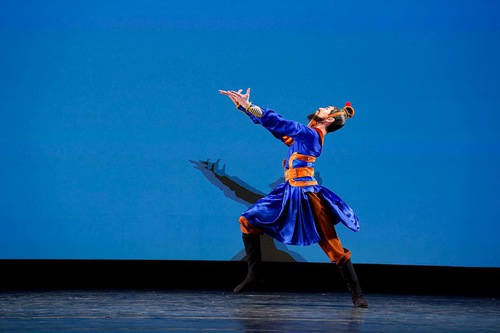 List of Award Winners
Gold Awards
Junior Female Division: Lilian Parker, Carol Huang, and Yingmei Zheng
Junior Male Division: Johnny Tsai, Adam Parker, and Lucas Browde
Adult Female Division: Nara Cho, Sunni Zhou, Karina Fu, and Marilyn Yang
Adult Male Division: Allen Liu and Stanley Lin
Silver Award
Junior Female Division: Ellen Hsiao, Luna Yu, and Judy Luo
Junior Male Division: Jesse Browde, Yuanming Chen, and Lee Rubacek
Adult Female Division: Anna Huang, Ellie Rao, Justina Wang, and Laura Li
Adult Male Division: Aaron Huynh, Felix Sun, Shawn Ren, Jason Pan, Henry Hung, David Xiao, and Tony Zhao
Bronze Award
Junior Female Division: Victoria Li, Katherine Parker, and Grace Huang
Junior Male Division: Ethan Gao and Rusong Sun
Adult Female Division: Amy Yu, Kathy Wu, Angela Lin, and Jiayuan Yang
Adult Male Division: Johnny Chao, Daniel Zhang, Michael Hu, Bill Hsiung, and Victor Li
Honorable Mentions
Junior Female Division: Nancy Xu and Jenna Chen
Junior Male Division: Fa-En Chen and Chris Mei
Adult Female Division: Hazel Yu and Yi Nian Chen
Adult Male Division: Antony Kuo, Peter Zhou, and Alan Lee
All articles, graphics, and content published on Minghui.org are copyrighted. Non-commercial reproduction is allowed but requires attribution with the article title and a link to the original article.
(Clearwisdom)