As a big crowd of "City to Surf" charity marathon runners jogged down the streets of Sydney Rose Bay on the morning of August 12, 2018, they saw something unexpected: Falun Gong practitioners in yellow T-shirts and banners reading "The World Needs Truthfulness-Compassion-Forbearance" and "Falun Dafa Is Great."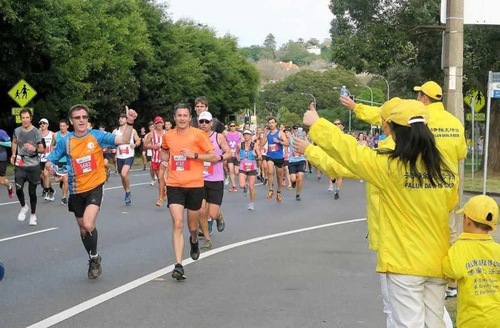 Pure Energy Field a Big Draw
"City to Surf" is an annual marathon with 48 years of history. Over 80,000 runners joined this year's event. They ran from the central business district in Sydney to Bondi Beach. The event helped raise funds for over 900 charity organisations.
Some of the runners resonated with the positive energy of Falun Gong practitioners. Many voiced their support, "Falun Dafa is great!" "You are the best, good luck!" "You will win!" "Thank you Falun Gong!"
Many signed the petition calling for an end to the persecution of Falun Gong in China. Some tried the Falun Gong exercises. Practitioners received many inquiries about the location of group exercise sites.
Edward and DJ said that the positive energy field of Falun Gong prompted them to walk over. After trying the exercises for a few minutes, they said that they felt very good and wanted to learn more about Falun Gong.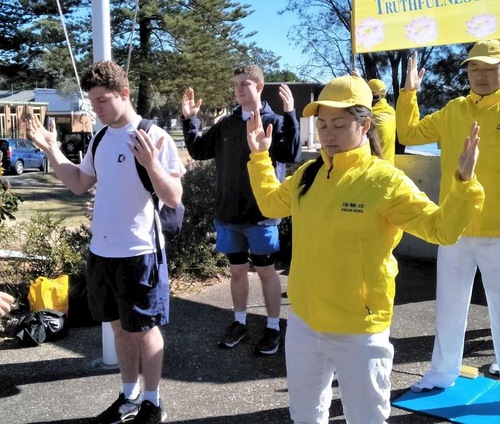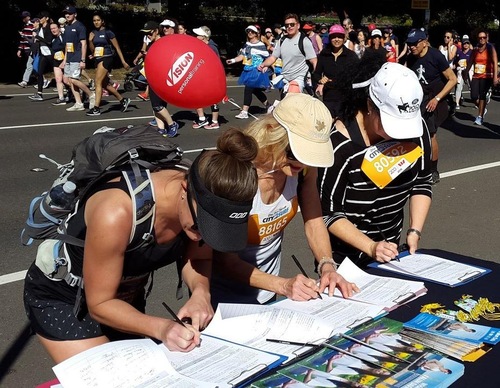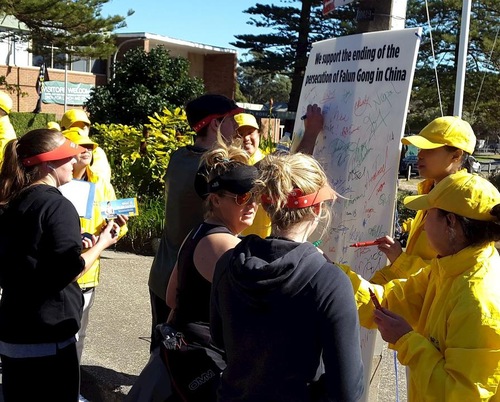 Vietnamese Community Leader: We Support Ending the Persecution
The majority of the runners were amateurs. Some were celebrities and community leaders. Paul Huy Nguyen was one of them. The chairman of the New South Wales Vietnamese Community led his group to sign the petition and said, "Our community always support Falun Gong because we really feel that the Chinese Communist [Party] is so cruel and has done so many bad things to its people. We are for human rights, and we are against human rights abuses. We are against [forced] organ harvesting. We do believe that Falun Dafa is an organisation that has a good cause to help Chinese people."
"[Forced] organ harvesting is so cruel. It has ruined the country and ruined the people," he pointed out.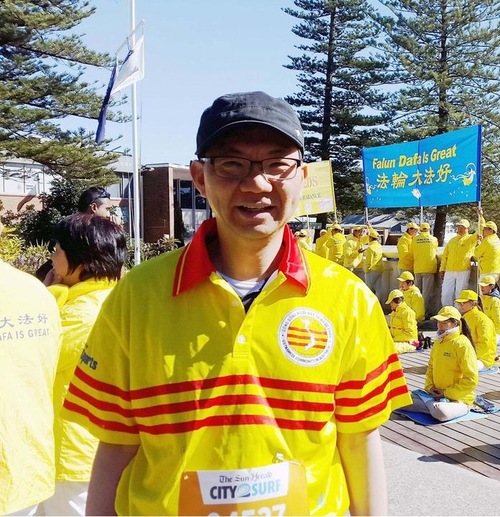 Gerard Sooriakumar from Sri Lanka said, "I heard about it in the early 2000s. I saw some very horrifying pictures of something done to a woman. I was thinking, 'Who could possibly do this? Why would someone do this? Then I looked into it. I was very shocked. Apparently, these people have been tortured, mutilated, all these horrific things just because something that they believe."
He continued, "What was really shocking is there was no awareness of it in the international community. When I turn on the news every morning, I never heard anything about this. I had to go and find it out myself. And I think the reason is that the Chinese Communist Party is so powerful and they have influence over the Australian media. That's why I'm very passionate [about] supporting this. I know how frustrating it is when the international community turns a blind eye to it because the people doing the persecution are so powerful. "
He had joined two Facebook groups supporting Falun Gong. "If there's anything I can do, I will be open to it."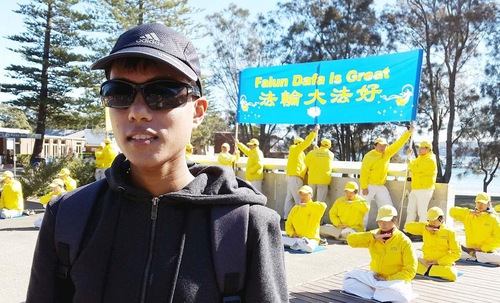 Locals Support Falun Gong
Tracy Crutcatr and her daughter signed the petition calling for the end of the persecution in China. She said, "It's an amazing atmosphere here today. We need to stop and support them. Everybody is important and equal. I always support Falun Gong and sign the petitions in Chinatown when I see them."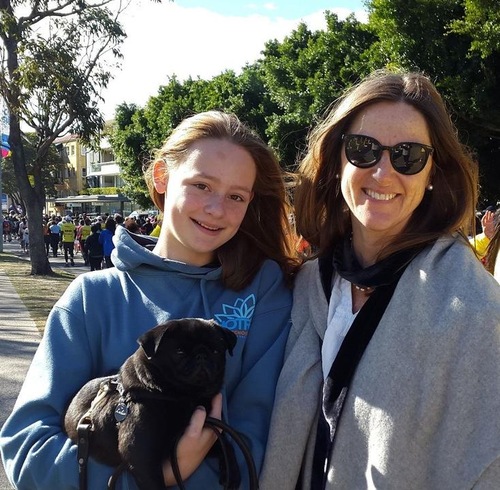 Carl Mauro first saw Falun Gong at the same marathon several years ago. He said, "I feel it from the centre of my heart. I saw they are so nice, relaxed and beautiful and felt attracted to them as one."
"Actually we are one. The world is an illusion. When we come to be as one with Falun Gong, we will have no war and nothing bad will happen. I hope more people can awaken, and raise all the good energy together, to support ending the persecution in China," Carl added.
David Derrson was happy to see the Falun Gong practitioners: "It's so nice to see so many people together following the same principles—truthfulness, compassion, tolerance. It is very nice to see the togetherness and represented by a common way of thinking."
"As a community we would like to share the good things together. And these principles are absolutely good for everyone around the world. Whether you follow Falun Gong or not, all should respect and follow these principles. I trust it can guide their life and they will benefit from that," he continued.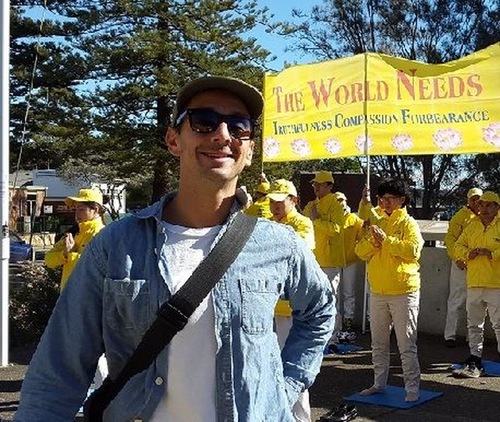 Georgie Duncan commented, "I heard before that Falun Gong was being persecuted. They look beautiful here, and we should support them. They should be allowed to do what they want to do in their own country, the same as they are doing here."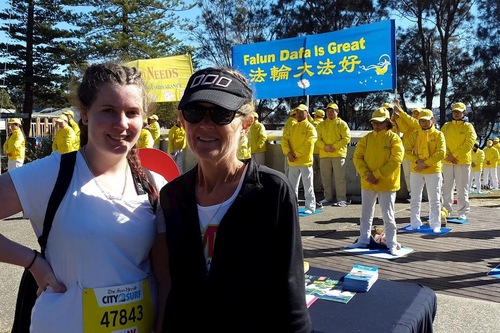 Ms. Bai, one of the Falun Gong event organisers, said that the marathon organiser was very appreciative of the practitioners' presence.
The event organiser extended a warm welcome and remarked that they considered the Falun Gong group to be part of the festivities.
31 total views