World Falun Dafa Day, May 13, is observed across the globe to celebrate the public introduction of Falun Dafa (also known as Falun Gong) in China on May 13, 1992.
Falun Dafa practitioners throughout the world hold events to celebrate this special day and to share the benefits of the practice and raise awareness of the Chinese Communist Party's 19-year persecution of Falun Dafa in China. Covered in this article are Dafa Day events that were held in Melbourne and Queensland, Australia.
Celebrating World Falun Dafa Day in Melbourne
Falun Gong practitioners in Melbourne celebrated on Queensbridge Square on May 12, Saturday. Huge lotus flower and eye-catching banners decorated the wide stage, where musical selections and dances were presented. Many passersby paused to watch.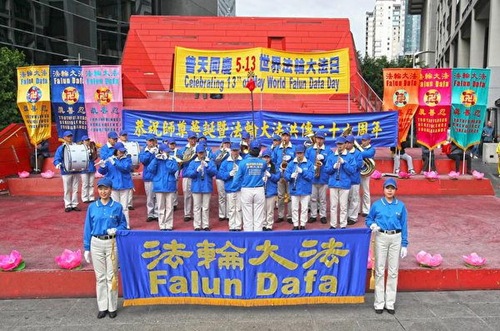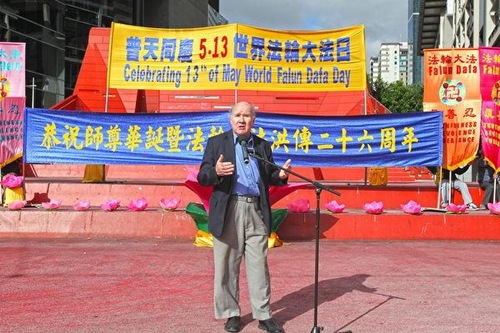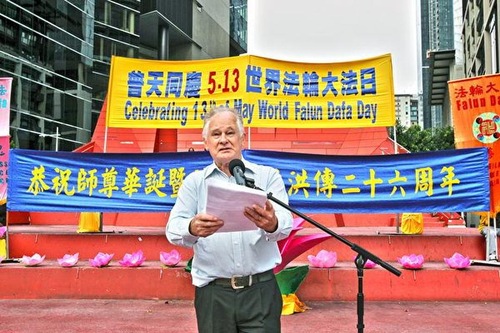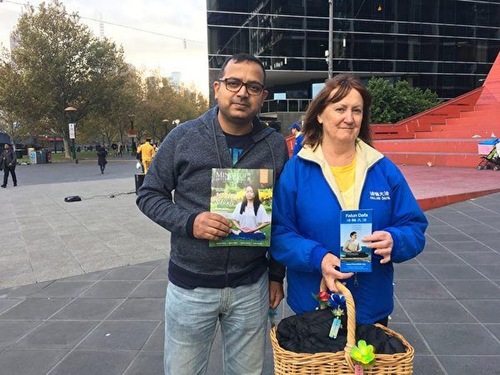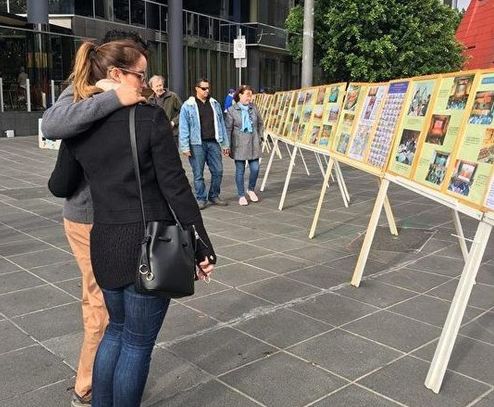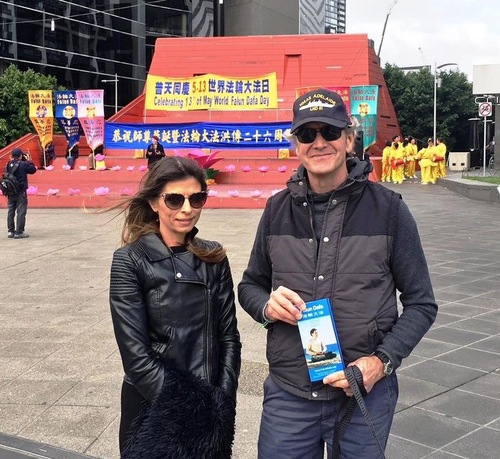 Celebrating World Falun Dafa Day in Queensland
Falun Gong practitioners in Queensland celebrated on Brisbane Square. They set up banners, an information display, and a table to collect signatures. They demonstrated the Falun Gong exercises throughout the day.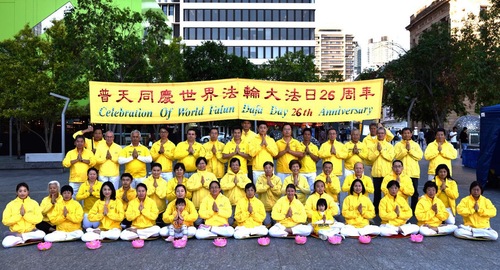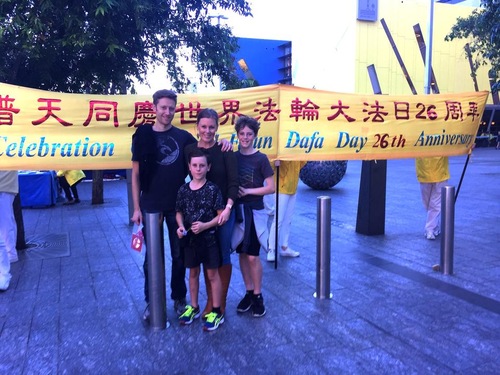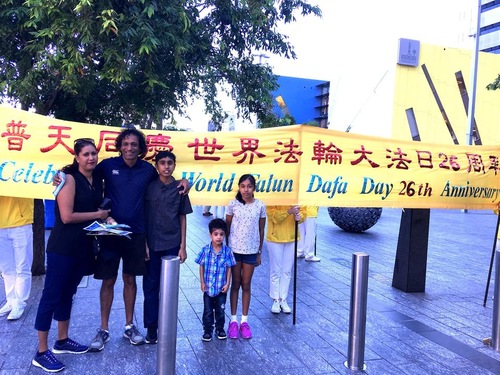 Celebrating World Falun Dafa Day in Queensland Dinner
To celebrate World Falun Dafa Day, practitioners hosted a dinner in a Brisbane restaurant on the evening of May 11, 2018, for some special guests, including elected provincial and city officials, a former mayor, doctors, lawyers, an accountant, and a police community liaison officer.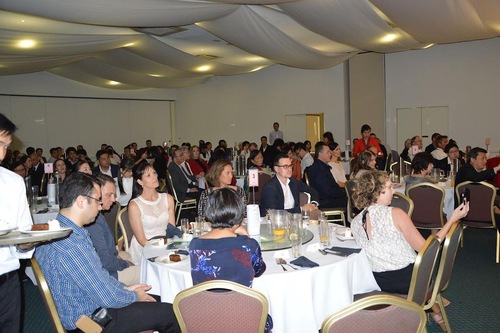 Besides a dance performance, the practitioners demonstrated the exercises and answered questions at the dinner. They also showed slides and videos about Falun Gong.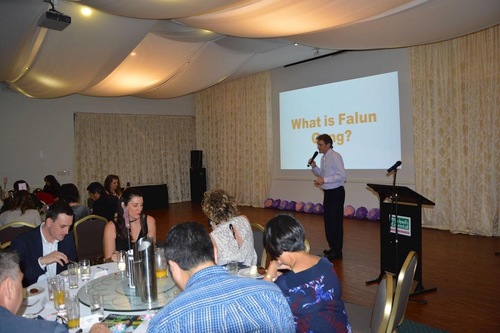 The practitioners also gave their guests a gift: the Chinese characters for "Truthfulness-Compassion-Forbearance" in calligraphy.