The Art of Zhen, Shan, Ren (Truthfulness, Compassion, Forbearance) International Exhibition was held at two different locations in the beautiful Bulgarian seashore city of Balchik, which is about 50 km north of Varna, the "sea capital" of Bulgaria.
Cultural Center "Dvotetza" (a former palace and residence of Queen Marie of Romania) hosted the exhibition on March 30 through April 8.
All the paintings were displayed on the stone wall of the Cultural Centre, attracting a majority of the tourists who came to visit the cultural landmark. Among them were guests from Bulgaria, Romania, Russia, Israel, and other countries.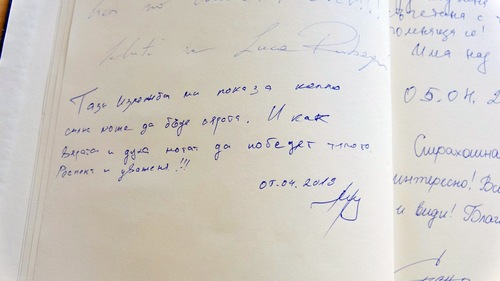 The exhibition was later displayed at the city's Art Gallery on April 10-13. The visitors, mainly students, were impressed by the beauty of the paintings, as evidenced by their comments in the guestbook.
One visitor noted that when one acts according to his good side, good things happen to him. Conversely, if someone is being led by his evil side, he has a lot of misfortune. The visitor added that one must act well in the present, as tomorrow could be too late.
The Zhen-Shan-Ren art exhibit will be displayed in the Bulgarian cities of Dobrich, Bourgas, Plovdiv, Varna, Stara Zagora, and Sofia between now and mid-July.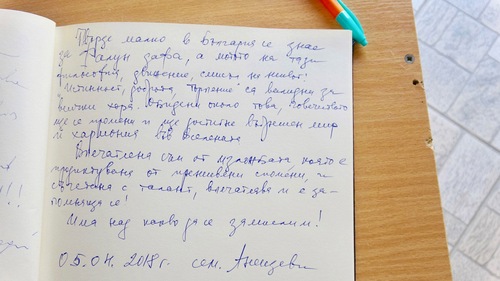 (Clearwisdom)