April 22, 2016 | Shen Yun Performing Arts presented the last performance in Taoyuan, Taiwan on April 16, 2016, thus completing its month-long, seven-city tour in Taiwan.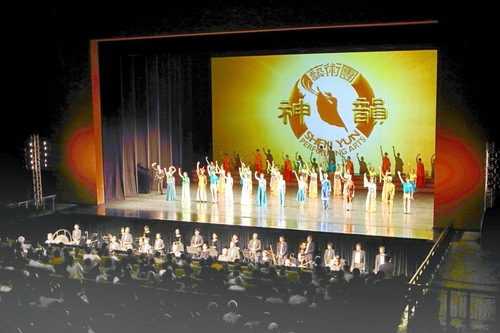 The performances in Taichung, Taoyuan, and Changhua during the second half of the tour were sold out. The show also attracted theatergoers from other countries, who appreciated the opportunity to experience an authentic culture through the stunning beauty of Shen Yun.
Sixth Bishop of Hong Kong: Presenting "The Original Value of Life"
"Shen Yun exhibits the truth and the original value of life. It is to live according to the truth, speak true words, and respect the conscience of each other," said Joseph Zen Ze-kiun, the sixth Bishop of Hong Kong, who flew in from Hong Kong to see the performance in Taoyuan on April 14.
"China has a precious culture. Unfortunately, they (communist party) abandoned it." He believed that the decline in moral standards in China nowadays is closely relevant to the destruction of traditions. "Hopefully we can still win back our precious traditional culture some day."
"I hope that Shen Yun flourishes so more people can enjoy it. Hopefully one day, we in Hong Kong can also see Shen Yun," he said.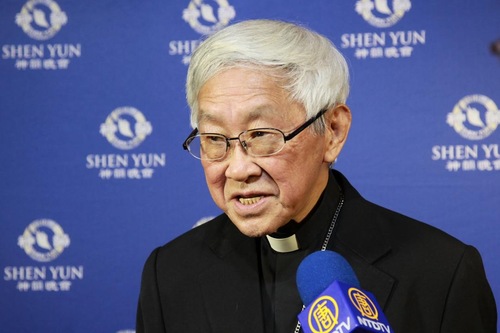 "An Expression of Hope for the Future"
"This demonstrates a highly artistic synchronization. From the entire stage, costumes, props, to the sound effects, they were all displayed very completely," said Chen Jinglin, director and co-founder of Tennii, a natural dyeing studio.
Speaking of Shen Yun's portrayal of different ethnic groups, Mr. Chen said that it demonstrated "high inclusion" and "thoroughly presented the essence."
Mr. Chen thought Shen Yun's colors show "advanced use of colors, because they are well-balanced and classic."
"This effect is splendid and joyful," he said. "An expression of hope for the future."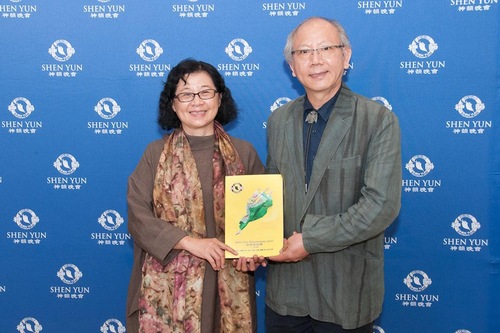 Designer: "Familiar, Secure, and Serene"
"Two or three seconds after the curtain was raised, I began shedding tears because I had this very familiar, secure, and serene feeling," said Ms. Tsai, the executive director at a design company, after the performance in Tainan on April 1.
"I cannot find words to describe it. All I know is that I had this feeling of 'I am finally home,'" she said. "You can have such a sensation only when you are at Shen Yun."
Ms. Tsai thought the costumes were "visually very rich" and they "not only give people a sense of tranquility, but also convey a message of compassion and peace."
"You have different inspirations, which may soften your heart, allowing you to appreciate and treasure things more," she said of the different vignettes.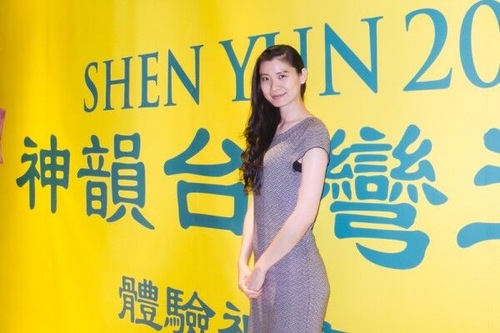 Legislator: "Grasps the Essence of Chinese Tradition"
"My salute to Shen Yun's general director," said legislator Apollo Chen, who was the head of Cultural Arts in Taoyuan. He attended the performance with his wife Ms. Liang in Taoyuan on April 15.
"The attempt to combine different art forms allows its audience to have a fresh and unique experience," Mr. Chen said.
He commented that the performance "grasps the essence of Chinese tradition through the art of dance."
Ms. Liang believed that Shen Yun's artists are special in that they can "hold onto their belief in Chinese culture."
"Shen Yun did it. They hold on to the traditions and demonstrate great courage. I think what Shen Yun stands for is beautiful, and real," she explained.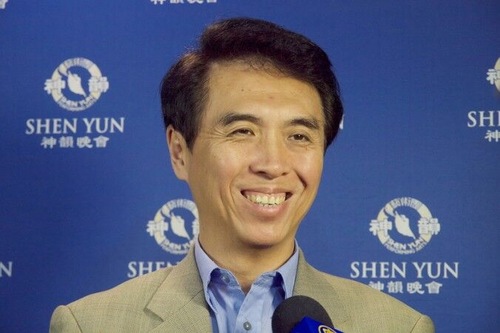 "Took Us to Another World"
"We were enthralled…It was a divine experience that we had," said Uma Viswanathan, the head of projects at the NalandaWay Foundation. She attended the performance in Taoyuan with a party of eight that flew in from India.
"It was wonderful," she said. "It actually took us to another world."
She wanted to thank the artistic director of Shen Yun, "He's doing an amazing job, making so many people happy and feel peaceful at the same time."
"I don't think the distance matters…So looking forward to next year," she said that she wouldn't mind making that 2,600 mile trip again. "If I can bring some children with me, I'll be blessed."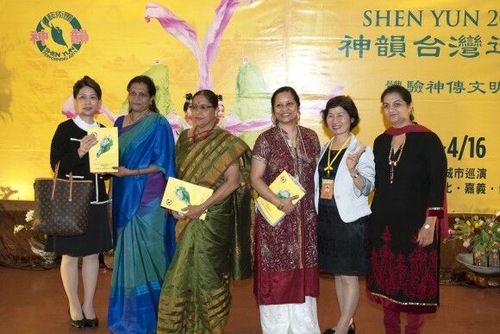 Shen Yun will continue its Asian tour with performances in:
Osaka, Japan, April 22
Tokyo, Japan, April 24-26
Jeonju, South Korea, April 30-May 1
Ulsan, South Korea, May 3-4
For more information on tickets and dates, please visit http://shenyun.com.
(Clearwisdom)
4 total views