Sweden's largest health expo, the Harmoni-Expo, was held in Solna on April 2-3, 2016. Falun Gong practitioners were invited to the annual event, and introduced the practice to the public.
More than 300 vendors took part in the exhibition in suburban Stockholm. Many people visited the Falun Gong booth, attended the introductory presentation, and watched the on-stage exercise demonstration.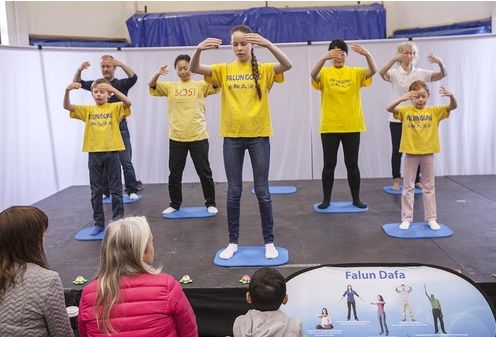 Native Swede Carolina said she felt that the booth had strong and pure energy. With an interest in Chinese language and traditional Chinese culture, she had visited China several times.
Upon learning about the severe persecution in China, where practitioners have been mistreated, tortured, and even become victims of live organ harvesting, Carolina was shocked and signed a petition calling for an end to the suppression. "I will read more about this and hope the persecution will stop soon."
Maria, a quiet young woman, listened to the presentation and came to the booth for more materials. She also signed a petition and wished the practitioners well.
Helena and Tuula, two Swedish practitioners at the expo, said many people were interested in the peaceful meditation. Helena said, "The room that we gave the presentation in was a full house. In the past two days, more than 200 people asked about how to get started with the exercises."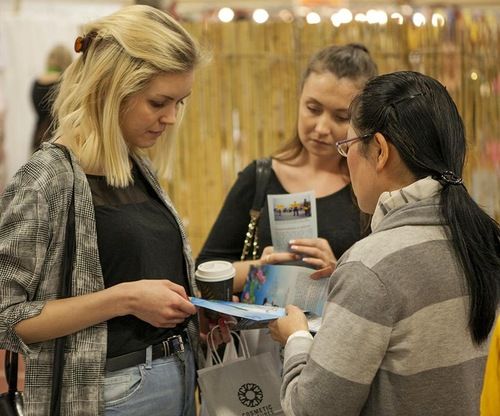 Most of the visitors also signed petitions to support practitioners. Falun Gong was introduced to the public in 1992, the number of practitioners reached about 100 million by 1999, when the Chinese Communist Party started a nationwide suppression.
(Clearwisdom)