Canadian Minister of Foreign Affairs Stéphane Dion recently emailed Li Xun, the president of the Canadian Falun Dafa Association, affirming the government's support of Falun Gong.
"Canada is concerned about the persecution of Falun Gong practitioners in China, including those with family ties to Canadians," Dion wrote. "The promotion and protection of human rights is an integral part of Canada'€™s foreign policy and a long standing priority in our relationship with China."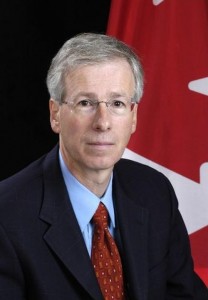 According to Dion, Prime Minister Justin Trudeau raised Canada's concerns on human rights issues with President Xi Jinping on November 16, 2015, during a bilateral meeting at the Asia Pacific Economic Cooperation (APEC) Summit.
"Canada has consistently called on China to respect, protect and promote the freedom of opinion and expression, freedom of assembly and association, and freedom of religion or belief of all Chinese citizens, including Falun Gong practitioners using bilateral and multilateral channels," Dion continued. "Canada has voiced concerns about the intimidation and repression of Falun Gong and other religious groups."
At the end of the email, he assured that Canada would continue to call on the Chinese government to respect the human rights of its citizens and to advocate for the release of Chinese citizens detained or imprisoned for exercising their right to freedom of religion or belief.
Since the Chinese communist regime began suppressing Falun Gong in 1999, Canadian Prime Ministers have paid close attention to this severe human rights violation. After returning from a trip to China in February 2012, former Canadian Prime Minister Stephen Harper said he raised the issue of the persecution of Falun Gong with his Chinese counterparts.
(Clearwisdom)
70 total views