(Minghui.org) In early 2006, Annie (pseudonym), a Shenyang Hospital employee, revealed that the Chinese Communist Party (CCP) was authorising the harvesting organs from Falun Gong practitioners while they were still alive. Her ex-husband (a physician) had taken about 2,000 corneas from Falun Gong practitioners. That same year, Peter (pseudonym) disclosed inside information to the Epoch Times that the CCP had a secret concentration camp for Falun Gong practitioners at Sujiatun in Shenyang City, Liaoning Province.
At the time, many people questioned this. They found it inconceivable that someone could remove kidneys, livers, and corneas from people while they were alive because it was so cruel. However, an increasing number of witness testimonies and independent reports began surfacing. Over 2,000 voice recordings revealed that the crimes were initiated by former CCP leader Jiang Zemin. Under the CCP's directive and its military, the prisons, courts, and hospitals in China created a secret, dark organ supply chain.
In July 2006, Canadian human rights lawyer David Matas and former Secretary of State (Asia Pacific) David Kilgour published a report revealing how Falun Gong practitioners were murdered for their organs. They called this a, "new form of evil on this planet." During their investigations, Mr. Matas and Mr. Kilgour collected additional evidence, and in 2009 they published Bloody Harvest: Organ Harvesting of Falun Gong Practitioners in China.
The United States House of Representatives passed Resolution 343 on June 13, 2016, urging the CCP to immediately stop harvesting organs from Falun Gong practitioners and other prisoners of conscience. The resolution also requested a reliable, transparent, and independent investigation into this matter.
Led by Sir Geoffrey Nice KC, the China Tribunal investigated this for several months and announced on June 17, 2019, that, "forced organ harvesting has been committed for years throughout China on a significant scale and that Falun Gong practitioners have been one—and probably the main—source of organ supply." "Commission of Crimes Against Humanity against the Falun Gong… has been proved beyond reasonable doubt…"
The China Tribunal published the full judgment on March 1, 2020. The document contains 160 pages of text and over 300 pages of testimonies from witnesses. Sir Nice KC has stated that no one has questioned the details of the judgment since it was published.
The international community has paid increasing attention to the CCP's crime of organ harvesting. Many countries have passed legislation to stop their people from going to China for illegal organ transplants. Some laws also sanctioned individuals involved in organ harvesting, including revoking their passports, freezing their assets, and imposing up to 20 years of imprisonment along with a one-million-dollar fine.
Spain
Oscar Garay of Spain went to Tianjin on November 11, 2008, for an illegal organ transplant. The procedure took 20 days and cost $130,000. When Garay talked about his trip in 2010, the public learned that the liver he received came from an illegal source.
The Spanish government and the news media began paying attention. An organ transplant law was revised in 2010, forbidding Spanish citizens from accepting illegal organ transplants. Anyone who violates this law will face legal consequences.
In addition, anyone who participates in, advocates for, or organises illegal transplants will face three to 12 years in prison. Second, if a person receives an organ and knows it is from an illegal source, this person will be sued. Third, any organisations involved in illegal organ transplants or organ trade will be punished. This includes associations, companies, and hospitals.
United States
The U.S. House of Representatives passed a bipartisan bill (413 to 2) on March 27, 2023, to oppose the state-sanctioned forced organ harvesting in China. Also known as H.R.1154 – The Stop Forced Organ Harvesting Act of 2023, this was the first bill passed with a bipartisan majority to hold the Chinese Communist Party (CCP) accountable for these crimes.
The bill reads: "The President must report to Congress a list of persons that facilitate (1) forced organ harvesting, or (2) trafficking in persons for organ harvesting. For each person on the list, the President must impose property- and visa-blocking sanctions."
In addition, "the State Department may deny or revoke the passport of an individual who has been convicted of a federal crime of knowingly transferring any human organ for valuable consideration for use in human transplantation, if the individual (1) is subject to imprisonment or supervised release resulting from that conviction, and (2) used a passport or crossed an international border when committing that crime."
Furthermore, the Act imposes against such crimes: 1) civil penalties including a fine of up to $250,000, and 2) criminal penalties including a fine of up to $1 million and imprisonment for not more than 20 years for such crimes.
This legislation was authored by House Representative Chris Smith (Republican), co-chair of the Congressional-Executive Commission on China, who said, "These crimes against humanity are unimaginable.
"Ethnic groups targeted for mass harvesting include Uyghurs—who suffer from Xi Jinping's ongoing genocide—and the Falun Gong, whose peaceful meditation and exercise practices—and exceptional good health—make their organs highly desirable."
Tom Cotton, Republican Senator, and Chris Coons, Democratic Senator, initiated a Senate version of the legislation along with more than ten other senators.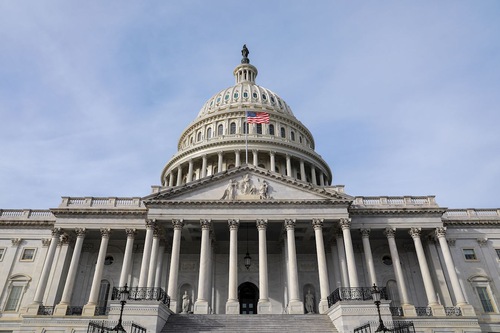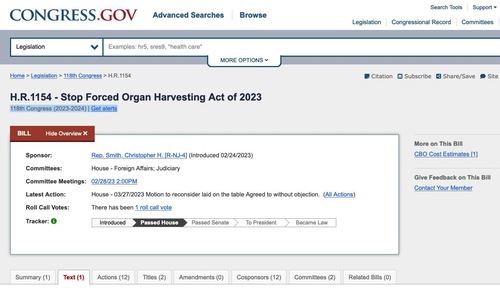 The European Union
On December 12, 2013, the European Parliament passed a resolution that "expresses its deep concern over the persistent and credible reports of systematic, state-sanctioned organ harvesting from non-consenting prisoners of conscience in the People's Republic of China, including from large numbers of Falun Gong practitioners imprisoned for their religious beliefs, as well as from members of other religious and ethnic minority groups." The resolution called on the CCP to immediately release all prisoners of conscience. It was also recommended that a thorough and transparent investigation of such immoral behaviors be conducted.
The Convention Against Trafficking in Human Organs was also adopted by the European Committee of Ministers on July 9, 2014. It banned transnational illegal organ trade and requested its member countries to stop such crimes.
This convention is in force in the five first states that have so far ratified it: Albania, the Czech Republic, Malta, the Republic of Moldova, and Norway on March 1, 2018. Another 17 countries also signed the convention, including Belgium, Greece, Italy, Ireland, and Latvia.
In April 2019, Belgium passed a new bill that criminalizes all activities involved in the buying and selling of human organs for commercial use.
The United Kingdom
The Health and Care Bill became an Act of the UK Parliament in late April 2022. Based on moral risks, it barred UK citizens from traveling to China or other countries to purchase organs for transplant. This act also charges UK citizens involved in organ trade as criminals.
This Act is an extension of the UK's existing legislation. In addition to banning domestic organ trade, it also added details for overseas organ trade. UK news media said this Act was a result of joint efforts from parliament members who strove to end organ harvesting in China.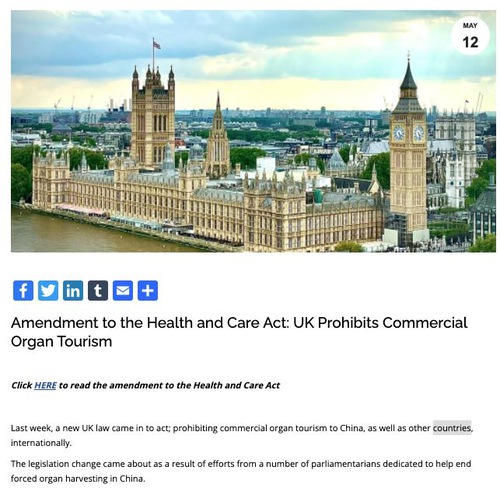 Italy
A bill was passed by the Italian parliament in December 2016 to impose strict punishment on whoever sells human organs. This legislation went into effect on January 7, 2017.
According to law, anyone involved in trading, selling, buying, obtaining, or processing organs from living people faces three to 12 years of imprisonment and a fine of between 300,000 and 500,000 euros. If a health care professional is responsible, this individual will be barred from the profession for their entire lifetime.
Canada
The Canadian House of Commons unanimously passed Bill S-223 to combat illegal human organ harvesting and trafficking with 324 votes on December 14, 2022. The bill is considered to be an important legal basis for Canada's crackdown on forced live organ harvesting.
Bill S-223 was originally sponsored by Senator Salma Ataullahjan. The bill proposes strengthening Canada's regulation of human organ trafficking by amending the Criminal Code to create new offenses against trafficking in human organs and expanding extraterritorial jurisdiction for the new offense.
The bill also seeks to amend the Immigration and Refugee Protection Act to prohibit permanent residents or foreign nationals from entering Canada if they engage in organ removal and trafficking without informed consent.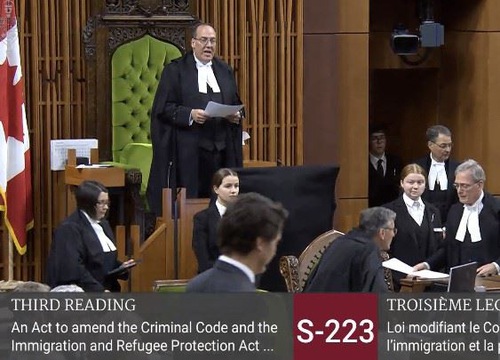 Israel
Israel introduced legislation in 2012 forbidding its citizens from traveling overseas for illegal organs, a behavior known as "organ tourism." This legislation also barred insurance companies from paying for citizens' organ tourism in China.
Taiwan
The Taiwanese Congress passed new amendments to the already established Human Organ Transplantation Act on June 12, 2015, creating a far-reaching new Organ Trafficking Law (OTL). With this ground-breaking legislation, Taiwan has passed one of the most extensive medical transplant laws in the world.
The law prohibits the selling, buying, and brokering of organs and transplant tourism. The Department of Health will now require major medical institutions and physicians to register the country of all organ sources and the hospital's information (including surgeon identification) where patients received their organ transplants abroad when they apply for postoperative health insurance payments after returning home. Patients receiving illegal organ transplants overseas will face a maximum of five years in prison and an NT$1.5 million. If doctors engage in organ brokerage, their medical license may be canceled.
Recent Legislation
Kevin Lamoureux, Canadian Parliamentary Secretary and Liberal MP for North Winnipeg, Manitoba, said in July 2023 that the Canadian government should seize every opportunity to call for an end to the persecution.
For years, Lamoureux has been paying attention to the CCP's live organ harvesting and has worked on legislation to stop it. He said that almost all Canadians take the issue seriously: "To see people that are being kept alive and organs being torn out of their body, and then left to die, it's horrific. I find it completely unacceptable as someone that believes in the importance of human rights.
"I think that's probably the most important thing, because whether it's Canada or like-minded nations, I believe that, at the end of the day, it's going to be the pressures from governments, pressures from within places like China, that are ultimately going to have to win the day," he said.
Tony Brunt, former City Councilor of Wellington, New Zealand, said in July 2023: "The CCP has organized organ harvesting and the murder of innocent people. This is an act of incomprehensible evil. The CCP regime is a regime that has committed the worst crime against humanity since the Holocaust in World War II, [it is] a regime that operates outside the boundaries of our planetary civilization.
"The CCP's human rights violations are widespread and long-standing. The authoritarian system imposed by the CCP is a threat not only to Chinese citizens but also to established norms of civilization and the human rights of the international community," he said.
Brunt said that the CCP is an illegal organisation and that its human rights violations, torture, and murder condoned by the judiciary, police, and prison system, as well as organ harvesting and transplantation crimes, should be investigated.
Chinese version available
(Clearwisdom)