(Minghui.org) The U.S. House of Representatives passed bill H.R. 1154, the Stop Forced Organ Harvesting Act, in a 413-2 vote on March 27, 2023.
The bill, introduced by Representatives Chris Smith, Michael McCaul, Bill Keating and Kathy Manning, seeks to sanction those involved in the Chinese Communist Party's state-sponsored live organ harvesting from prisoners of conscience, particularly Falun Gong practitioners and Uyghurs.
The sanctions imposed by the bill include imprisonment for up to 20 years, fines up to $1 million, and a ban from buying property or obtaining visas, on anyone that facilitates forced organ harvesting or trafficking for the removal of organs.
Rep. Smith said on the House floor before the vote, "State-sponsored forced organ harvesting is a big business for the Chinese Communist Party and shows absolutely no sign of abating."
He said, "Every year, under the Chinese Communist Party, between 60,000 and 100,000 young victims, average age 28, are murdered in cold blood to steal their organs. These crimes against humanity are unimaginably cruel."
He pointed out that ethnic groups targeted for the genocide include Uyghurs, and Falun Gong practitioners who enjoy exceptional health by doing peaceful meditation and exercise, which makes their organs highly desirable.
Rep. Smith added that the Chinese tribunal presided over by Sir Geoffrey Nice conducted the world's first independent legal analysis on the live organ harvesting of prisoners of conscience in China. "Sir Geoffrey Nice testified at my hearing and said, 'Forced organ harvesting has been committed for years throughout China on a significant scale. Falun Gong practitioners have been one and probably the main source of organ supplying. The Falun Gong and the Uyghurs in the PRC each qualified as a group for purposes of the crime of genocide."
"We and the rest of the world need to step up. We must act, we must act decisively."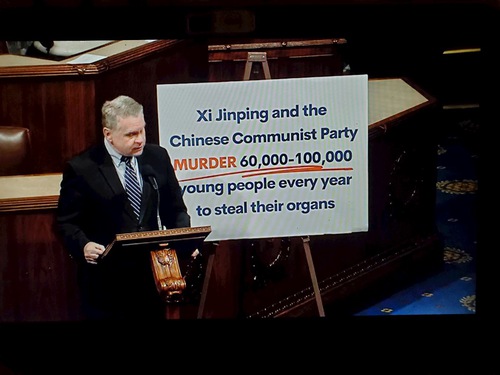 Rep. Susan Wild spoke in support of the bill. She said, "I am glad to be supporting this measure today. I look forward to continuing to work with him to address many important global human rights challenges in the coming months on our subcommittee."
"According to the State Department's 2022 Country Reports on Human Rights Practices, there have been troubling reports regarding the PRC forcibly harvesting organs from prisoners of conscience, including religious and spiritual adherents. This is beyond the pale and absolutely unacceptable. It is important therefore, the State Department look more deeply into this issue."
Rep. Wild continues, "H.R. 1154 shines a light on this horrible practice and calls on the State Department to make its annual reporting on this issue more robust and in-depth. Not only does it call for a more regular assessment of the problem, it also imposes sanctions on individuals that are involved in forced organ harvesting and trafficking."
"We should never look away from injustice and repression wherever it takes place. In that spirit, I support this legislation, and I urge all of my colleagues to support it."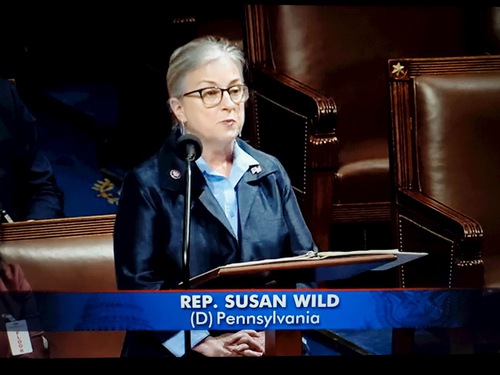 In addition to the House bill, Senators Tom Cotton and Chris Coons also introduced a similar version of the legislation in the Senate.
Chinese version available
(Clearwisdom)