(Minghui.org) Falun Gong practitioners in Canberra sent esteemed Master Li their Mid-Autumn Festival wishes!
Dafa Cultivation Purifies Body and Mind
Luan Yuanxin's home is in Harbin, China. In his early 20s, he suffered from hepatitis B, gastric ulcers, a renal condition, and severe bronchitis that had him coughing throughout the year. Despite taking medicines year-round, his condition prevented him from finding work, causing him to suffer mental depression and pressure because he could not stop worrying.
Mr. Luan attended the Falun Dafa teaching class held by Master Li Hongzhi in Harbin in August 1994, intending to find a cure for his illnesses. Through continued studying of the Fa, he began to understand the principles of Truthfulness-Compassion-Forbearance.
He started doing his best to be a good and honest person, treated others with kindness, and kept calm when faced with interpersonal conflicts. He also looked within immediately when encountering problems, making sure to not resent or hate others.
After beginning to practice Falun Dafa, Luan Yuanxin recovered from his illnesses. With both body and mind purified, he rejoiced in his rebirth.
"In my daily life," he said, "I made sure to follow the requirements of Truthfulness-Compassion-Forbearance. As a result, my character experienced constant improvement."
He continued, "I used to work as a driver for several companies. I worked steadily and helped my employers save on fuel costs. Satisfied with my work, one of my bosses promoted me to the position of buyer in a relatively large company. As the amount of cash handled in each transaction was significant, to avoid making mistakes I made sure to verify carefully the price and quality of goods received. I rejected every bribe offered by sellers, and voluntarily returned excess money to the bank when I received it by mistake on withdrawing funds. When selling our goods, some buyers would mistakenly pay more than required. I made sure to return any excess to them, receiving their gratitude."
"From Falun Dafa, I learned the principle of 'no loss, no gain,' so when receiving benefit from the mishandling of money, I know how to deal with it. This would have been unthinkable before cultivating in Falun Dafa. I used to try all kinds of unscrupulous methods to earn more money, even attempting to obtain reimbursement from my work unit for my long-term medications, as I was loath to part with my own savings. In my ignorance, I had been creating more karma for myself, causing my illnesses to worsen."
"Through cultivation, I have experienced the goodness of Dafa, and discovered the real purpose of life in this world. I want to repay Master Li's help by spreading the goodness of Falun Dafa to more people around the world."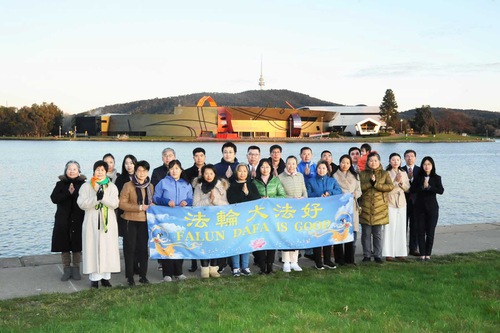 "Dafa Gave Me my Health and Restored my Moral Values"
Cai Rijun suffered from poor health since childhood. In elementary school, he experienced constant headaches and dizziness every afternoon and night, which affected his ability to study. He used to come down with a fever almost once every month, and stomach cramps and diarrhea every time he ate fried or spicy food. Although doctors determined his condition was not critical, it still seriously affected his quality of life.
In early 2000, Cai Rijun started practicing Falun Gong on his friend's recommendation. His persistent dizziness, fever and other illnesses soon disappeared, as he regained his health.
He said, "Those who have been educated under the Chinese Communist Party's (CCP) regime will consider their own interests before anything else. Their thoughts will be preoccupied with competing and fighting against others. Ever since I started practicing Dafa, I have learned to be considerate of others when faced with problems."
"I operate a maintenance business. and helping my customers save money has become second nature. I remember a manager at Canberra National Park saying, 'You are our best contract partner.' All these blessings were obtained unintentionally after cultivating Dafa. Dafa restored my health and moral values."
"On this occasion, I would like to thank and wish Master Li a happy Mid-Autumn Festival!"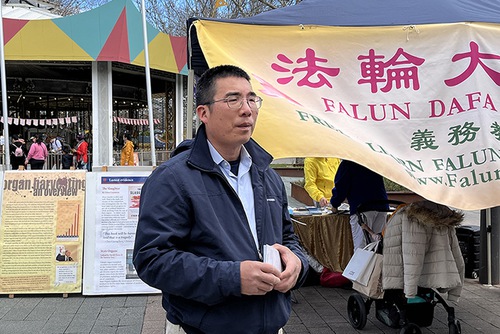 Copyright © 1999-2022 Minghui.org. Content on this page may be reproduced with attribution.
41 total views