______________________________________________
(Minghui.org) Shen Yun Performing Arts presented 23 performances in six cities in Denmark, Canada, and the United States from March 22-27, 2022.
Shen Yun International Company Arrives in Australia 
The Shen Yun International Company arrived in Sydney, Australia, on March 29 and local fans greeted the artists with cheers and flowers. Shen Yun returned to Australia after a two-year hiatus due to the pandemic. The company began its 7-city, 34-show Australia tour in Canberra on March 31.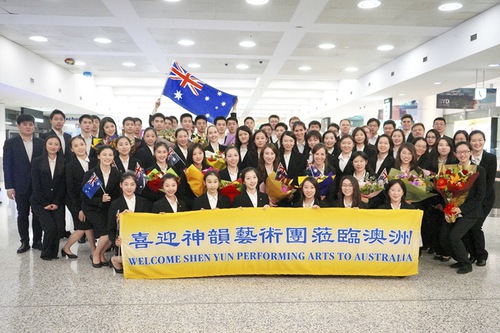 "What we're trying to do is very deep and meaningful. It's not like a normal show that is just, you enjoy it for an hour or two, and then it's over. Shen Yun gives people a profound experience and they're changed by the performances," Tang Yun, emcee for the Shen Yun International Company told the Epoch Times.
"The power of the show is really something you have to experience yourself," he said.
"Many people say Shen Yun is stunning because of its profound, inner-cultural meaning. There is a special power behind the performances. The audiences are deeply moved by the dedication and heart-felt work Shen Yun brings to everyone – it's a shock to one's body, mind, and soul. Audiences can see that we pour all our feelings and energy into our performances," said Chen Ying, conductor for the Shen Yun International Company.
"As Shen Yun 2022 tours America, audience reactions have been enthusiastic. Since people have been in the shadow of the pandemic, they couldn't wait to enjoy a Shen Yun performance. Shen Yun delivers a top-notch artistic feast and its beautiful and compassionate music and dance bring comfort and hope," Ms. Ying said.
"Come see the performance! I really hope everyone will see Shen Yun," said Rachael Yu Ming Bastick. The Australian native is a company manager and a soprano with the Shen Yun International Company.
"We read a lot of audience feedback and people said they could really feel the healing effect. Or after they watched the performances, their mood lifted—afterward they feel hopeful and happy. We really hope that people will come see Shen Yun," she said.
Yu Ming also said that the bel canto techniques used by Shen Yun's singers are different from the bel canto techniques people usually hear. She pointed out that Shen Yun's singers have more strength and transmission power. In addition, Shen Yun's songs have deep meaning, and many audience members say they are touched by the lyrics.
Member of Provincial Parliament of Ontario: "The Talent is Unbelievable"
Rudy Cuzzetto, a Member of the Provincial Parliament (MPP) of Ontario, and his wife Marie saw Shen Yun in Mississauga, Ontario, on March 25. "Your spirit does elevate once you watch this performance," Mr. Cuzzetto said.
He added that it's a pity Shen Yun can't perform in China and the Chinese people can't see the performance live. "It's unfortunate that they can't perform in China, which would be great for the Chinese community to see how talented (Shen Yun's dancers) are," he said.
"I wish they would be able… to see this, because even at the… scene where the young lady was dead, and she came back to life, that is so spiritual," Mr. Cuzzetto said.
His comments were in reference to the performance, "Insanity During the End of Days," which shows the organ harvesting carried out by the Chinese communist regime that targets adherents of the Falun Gong spiritual practice in today's China.
Reflecting on Shen Yun's portrayal of Chinese history and culture, Mr. Cuzzetto said that it's important to be aware of the past. "You always have to go backward to go forward… It's always good to look at the past, and improve going forward in the future, to make things much better," he said.
Mr. Cuzzetto said he'd like to tell others to come and see Shen Yun, "It's outstanding… The talent is unbelievable."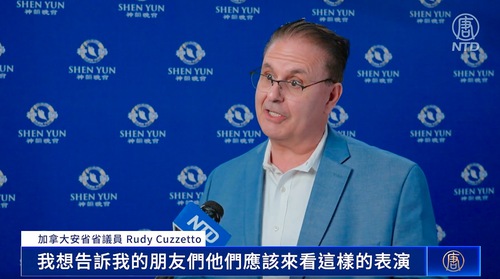 Hamilton Mayor: "A Spiritual Message"
Fred Eisenberger, Mayor of Hamilton, and his wife Diane saw Shen Yun in Hamilton, Ontario, on March 22. "I find it absolutely brilliant in terms of color and dance… Everything is beautiful," Mayor Eisenberger said.
He encouraged people to come out to see Shen Yun. "Get out and see it. Enjoy the pageantry, enjoy the athleticism. The spiritual message of unity and freedom is a great message to have for sure," he said.
"It's been very inspiring. The Chinese culture has a lot of history, probably not as well-known in Canada as it should be," he added.
"I see a desire for freedom. I see a desire for freedom of expression and a desire to love. I think (it) encapsulates a lot of the traditional values that we hold dear here in North America.
"We all need an opportunity to make it better. So any kind of an uplifting message—a positive message of how do we get along, and how do we not divide one another and continue to promote togetherness and freedom and unity—is a message that is well needed right now," said Mayor Eisenberger.
Mrs. Eisenberger was also impressed by the performances. "I can't believe the amount of acrobatics that is involved in the show," she said, calling it "stunning!"
She also remarked on the skill of Shen Yun's dancers in being able to seamlessly interact with the animated backdrop. "The timing of the dancers… They have to be spot on to be able to do everything in conjunction with the animation in the background. I found that amazing," said Mrs. Eisenberger.
Mayor Eisenberger added, "It's just a good lift in terms of color and dance and energy. It… builds enthusiasm for getting through your day. So it's a nice way to wind it up… It's very, very positive."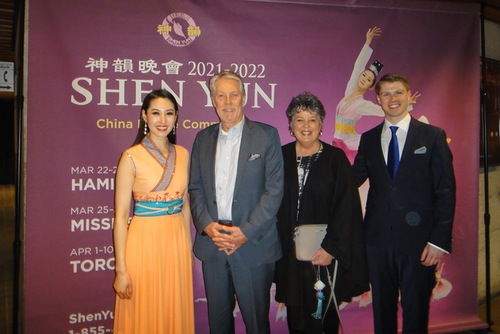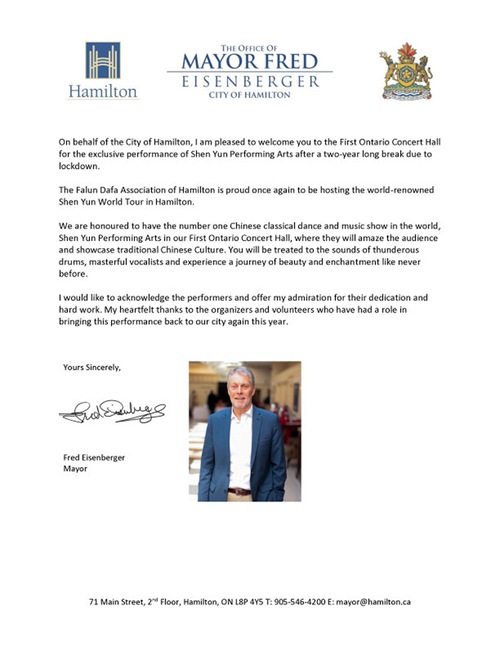 Artistic Director: "Everything Makes a Picture"
Teresa Mackereth, artistic director of the Dance Academy of Prince Rupert and a recipient of the Queen's Jubilee Medal for her contributions to dance, saw Shen Yun with her husband Doug, a businessman, in Vancouver, Canada, on March 24. The couple is from Prince Rupert, 17 hours from Vancouver.
"Their bodies express their feelings so clearly. We were sitting that close up so I could see that they were always using their face with their body along with their arms. So everything makes a picture," said Ms. Mackereth, who has taught dance for over 45 years.
"The communication was excellent… I felt that they all worked together to tell the story and all their movements were so accurate and so brilliant. We really enjoyed the whole thing.
"I could feel the energy from the stage. I like to feel it. I like to see it. And my eyes aren't great so we were seven rows back so I could see. I like to see everybody's faces and I like to see how they're feeling.
"I think it's brilliant. I was just… mesmerised by the unison and the storytelling and the accuracy of all the choreography. It was very moving.
"History is so important, and you need to keep history because otherwise you lose it and you don't learn from it.
"It's all very well done. And it's something that we don't see that often. We live in a very small town of 11,000 people. We came down here for a week and I wanted to see it again and I wasn't disappointed. I thought it was wonderful."
Mr. Mackereth was also impressed, especially with Shen Yun's method of integrating the digital background with stage performance. "The way you have the scene on the back where the people jump over and disappear, that's cool. Very neat. I don't know how they do it," he said.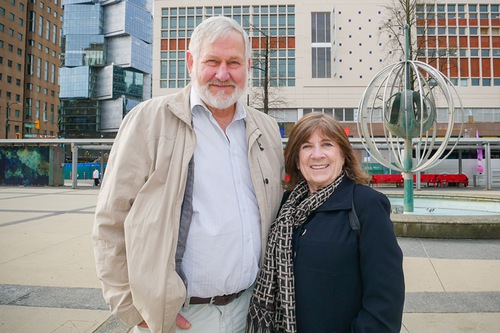 Award-winning Fashion Designer: "Brilliant, Breathtaking, Beautiful"
Kathi Moore, an award-winning fashion designer, saw Shen Yun in Vancouver, Canada, on March 24. "Brilliant, breathtaking, beautiful, and the costumes, the costumes were amazing. Gorgeous!" Ms. Moore said.
"Just beautiful. Ethereal," she said.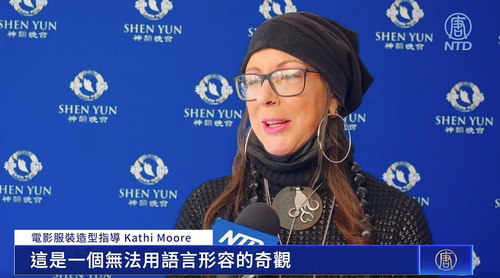 Radio Host and Actor: "A Constant Feeling of Goodness"
Zoomer Radio host and actor Frank Proctor saw Shen Yun in Hamilton, Ontario, on March 22. "I think there's almost a constant feeling of goodness… and a deep yearning for peace, which seems to be very much alive today, and it reflects very much in this show," Mr. Proctor said.
"You know what is impressive too, the orchestra which doesn't get as much mention. They were marvelous. My particular mention has to go out to the young lady who played that two-stringed instrument (erhu)," he said.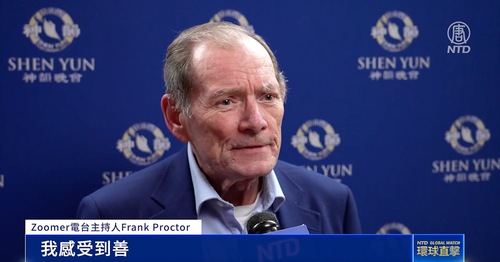 Musician: "A Breath of Fresh Air"
Musician Earl Stuckey Jr. saw Shen Yun in Honolulu, Hawaii, on March 27. "It's almost as if the universe has sent this to me to encourage me like a breath of fresh air. It's a lift. It's something that takes you outside of yourself and into the other dimension, the spiritual place, that heavenly place that all of us get inspiration from," Mr. Stuckey said.
"Every time I see this production, it leads me to my thoughts of peace. Inner peace and outer peace. And if you're changed from within, then you can change the life of others. And you can change the world," he said.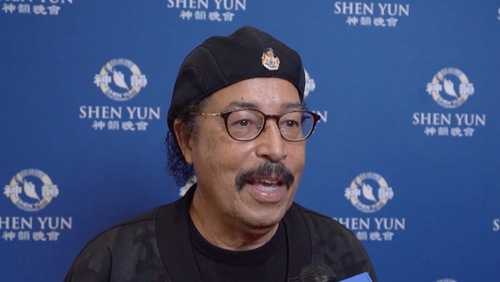 Company Executive: "There Was Something for Every Person"
Leon and Elista Raydon saw Shen Yun in Aalborg, Denmark, on March 26.
"I think it was very, very good also with the timing with the choreography, and the visuals you have in the background, that was really astonishing," said Mr. Raydon. He works for a visual effects company called Ghost, which provides visual effects for commercials and movies.
His wife Elitsa was impressed by the harmony created by the live orchestra and the performance on stage.
"The music is a part of the story. It creates the whole image together—you saw in some of the stories, the color of their clothes, it was responding to the colors of the others, and there is an element that was there," she said.
She also thought the vocalists' songs were spiritual. "I am originally from Bulgaria. I think there was something for every person. The song choice, I think it was more connected with your culture because it was spiritual-based. It makes you think we should go back to what was before, to—the good things in life, and not pay so much attention to money, and to success—it's the values that are more important than these," she said.
Mr. Raydon took note of the translation of the songs which were provided on the backdrop.
"In the song, (the soprano) was singing that success and fame are just moments' bliss, and that is exactly what it is. Work is not everything—try to meet people, speak with them, live with them, enjoy food with them, sing with them, dance with them. That is how I interpret it, and I think that's beautiful," he said.
The couple also enjoyed the way the positive energy of dancers, both male and female, was shared with the audience. "These positive impulses, you are just blown away. And the smiles, the smiling, they really—it hits," Mr. Raydon said.
He appreciated the combination of beautiful music and athleticism and felt the performances provided an environment of great energy. "Here, the solo dances are, it feels like it's integrated into the whole, and that makes it extremely powerful, and beautiful. So it is perceived as a whole."
Mr. Raydon recommends everyone see Shen Yun, and said, "Go and see it—order the tickets immediately. Because you need this experience!"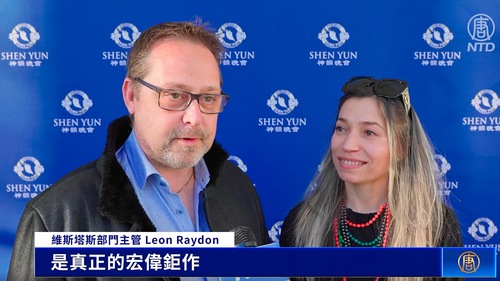 Shen Yun Receives Welcome Remarks from Australian Officials
Julie Owens, Member of the Australian Parliament for Parramatta, wrote in her letter, "Please accept my warmest regards and best wishes for a successful tour – in Australia and throughout the rest of the world. I trust that this year's production will continue to stimulate and impress with its magnificence and elegance."
Tony Zappia, Member of the Australian Parliament for Makin, wrote, "Each time that I have attended a Shen Yun presentation I have been awestruck by the vibrancy, costumes and talent of the performers."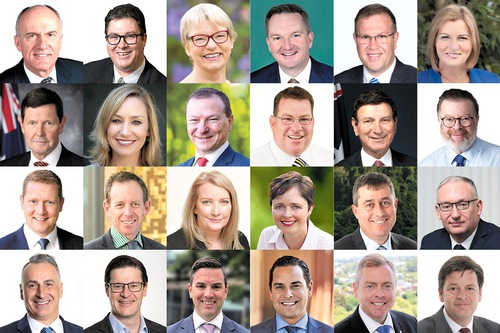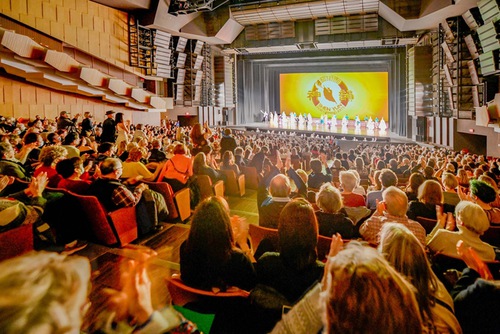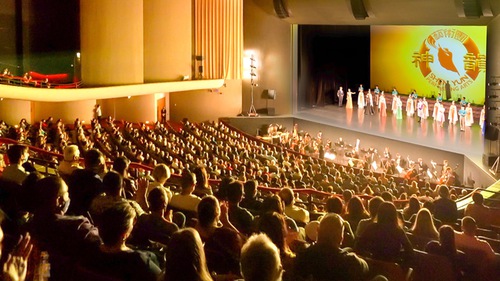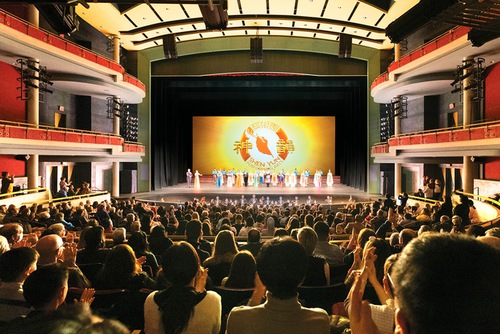 Upcoming Performances
Shen Yun continues its 2022 tour with upcoming performances in:

Toronto, Canada, April 5–10
Odense, Denmark, April 6–7
Sydney, Australia, April 6–17
Boston, Massachusetts, April 7–10
Seattle, Washington, April 7–10

For more information on tickets and dates, please visit https://shenyun.com.
Views expressed in this article represent the author's own opinions or understandings. All content published on this website are copyrighted by Minghui.org. Minghui will produce compilations of its online content regularly and on special occasions.
50 total views